Thor: Ragnarok: First images show off Thor's new look and some intense '80s vibes
Plus first looks at Jeff Goldblum's Grandmaster, Cate Blanchett's Hela, and Tessa Thompson's Valkyrie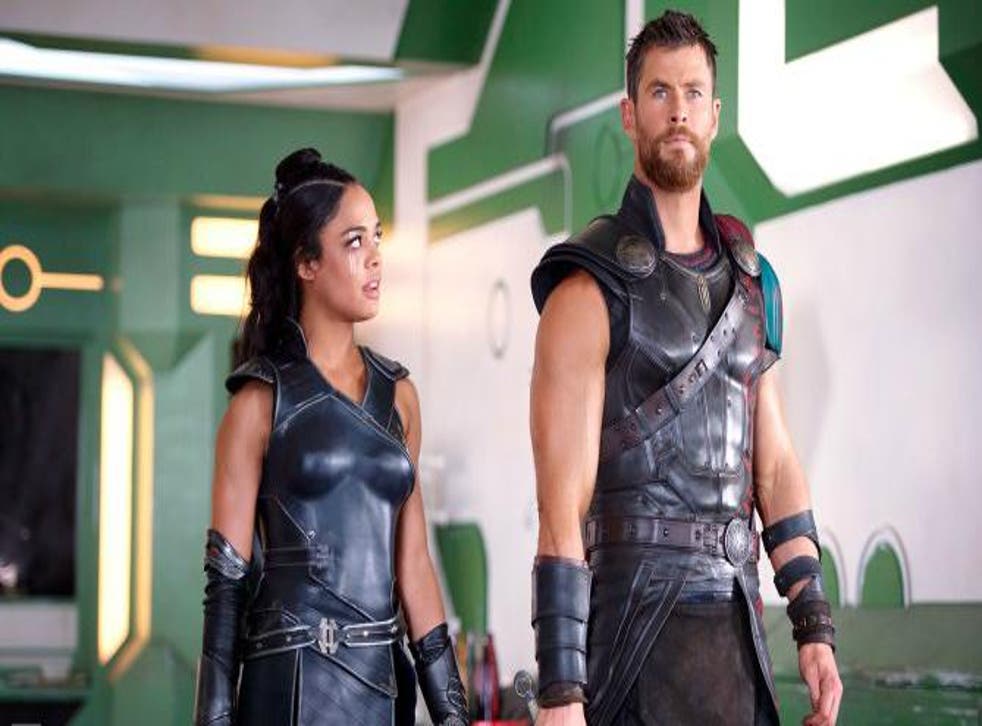 Who knew we could all get this excited about a third Thor movie, but we all have director Taika Waititi to thank for that.
New Zealand's auteur of the moment has jumped off recent indie hit Hunt for the Wilderpeople to the blockbuster leagues without having, apparently, to compromise much of his distinctive, comedic vision.
Having long promised Thor: Ragnarok will be Marvel's most "out there" film - a fairly ambitious feat considering all the movies about talking raccoons and tiny bug men - the first images from the film do actually hint Waititi is living up to his word: this film looks like wicked fun.
Entertainment Weekly has debuted the first official photos from the film and there's plenty to go wild over; with the film's palette harking straight back to nostalgic '80s sci-fi like Flash Gordon, with just a little bit of that decade's more out there club nights mixed in.
First off, fans may be shocked to learn Thor himself (Chris Hemsworth) gets a little bit of a makeover in the film, dropping those luscious, silky locks for a shorter do perfect for the grunt of the gladiatorial ring; with the plot taking inspiration from the Planet Hulk storyline and placing both Thor and Hulk in the midst of the intergalactic arena housed on Sakaar.
One run by none other than Jeff Goldblum's The Grandmaster, who is looking particularly fabulous; alongside first looks at Tessa Thompson's badass Valkyrie and Cate Blanchett's emo queen Hela, a fitting look for the Goddess of Death.
First look at Thor: Ragnarok

Show all 8

Thor: Ragnarok hits UK cinemas 27 October.
Join our new commenting forum
Join thought-provoking conversations, follow other Independent readers and see their replies