Tiffany Haddish explains why she's worn that Alexander McQueen dress so many times
The actress-comedian has recycled her look at least three times in the past year
Ilana Kaplan
Thursday 19 April 2018 18:23 Comments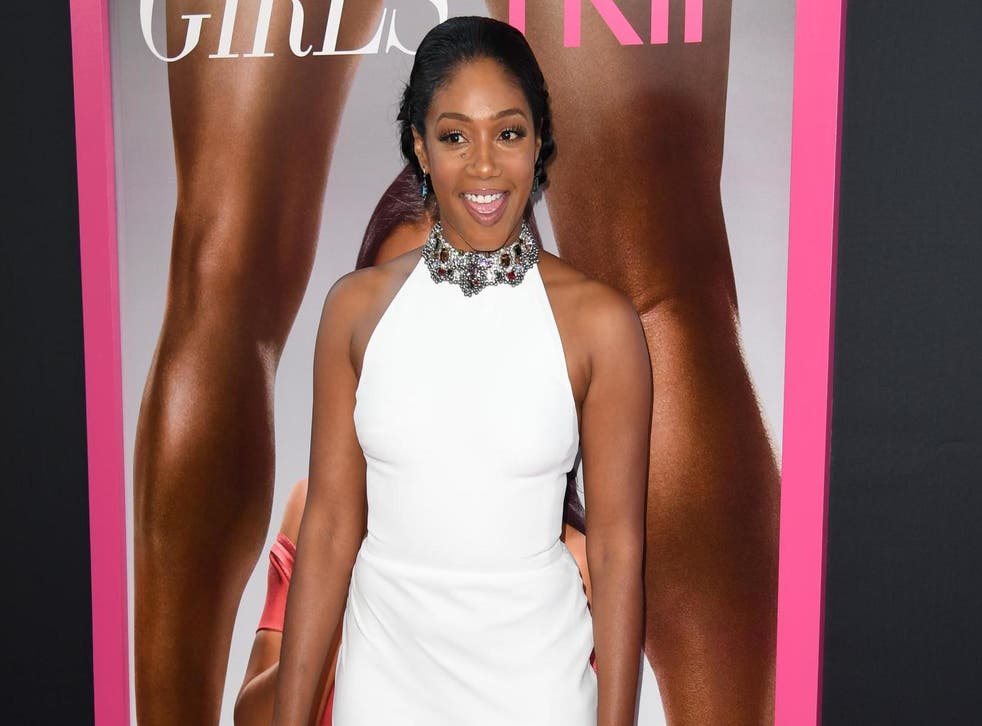 Tiffany Haddish finally explained why she's donned the same white Alexander McQueen dress on three different occasions in the past year.
The actress-comedian has sported it several times during public appearances because she spent $4,000 on the dress.
Haddish wore the dress at the premiere of Girls Trip, while hosting Saturday Night Live and at the 2018 Oscars.
"Here's the story of that dress," Haddish told W. "I hired a stylist for 'Girls Trip,' and she said, 'Girl, if you're trying to make it to the next level in your career, you're going to have to spend a little money.' I said, 'I'm down to look my best. Whatever it takes.'"
She spent more than just "a little" on the now infamous frock.
"I should've known - wasn't no price tag on that dress," she explained.
Haddish continued that finding out the cost of the dress made her emotional.
"So I wear it for "Girls Trip," and then they give me the receipt," she explains. "When I saw the receipt, I cried. The dress was $4,122! So I'm wearing it multiple f****** times. "
Regardless of what anyone thinks, she's content with her choice to wear the dress again and again.
"I don't care what nobody say - that's a down payment on a car, that's a medical bill," she says. "So, even though everyone says I shouldn't wear the dress in public again, I'm wearing it."
Haddish's dress has definitely run the gamut of the Hollywood circuit.
Register for free to continue reading
Registration is a free and easy way to support our truly independent journalism
By registering, you will also enjoy limited access to Premium articles, exclusive newsletters, commenting, and virtual events with our leading journalists
Already have an account? sign in
Join our new commenting forum
Join thought-provoking conversations, follow other Independent readers and see their replies