Tilda Swinton applauds gender-neutral film awards: 'It's inevitable that everybody will follow'
Berlin Film Festival will have gender-neutral performance awards next year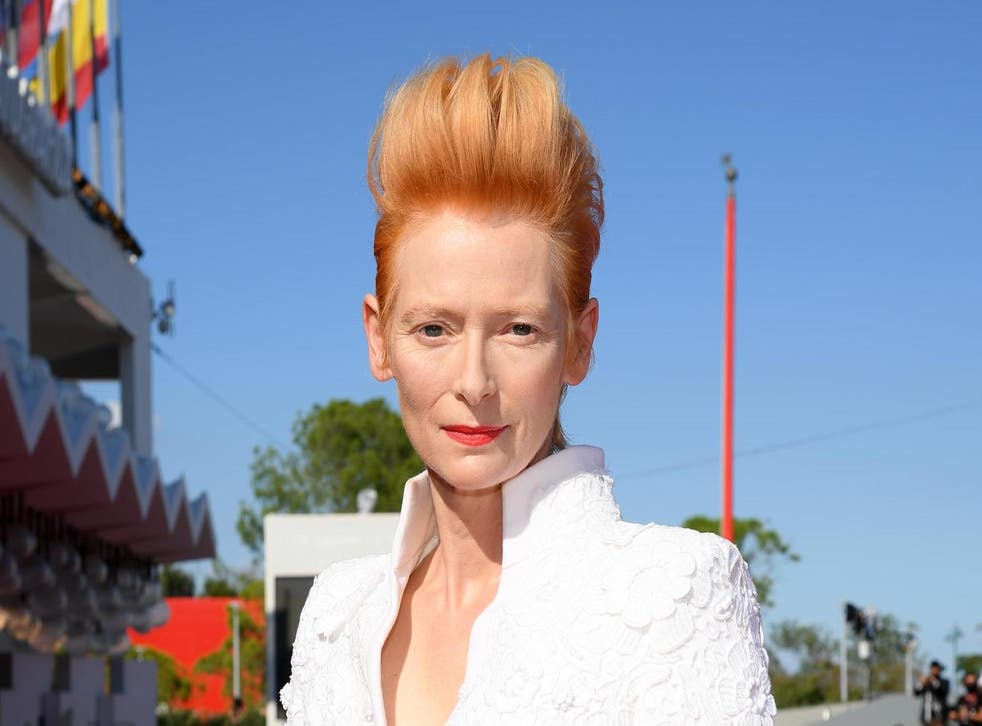 Tilda Swinton has applauded the Berlin Film Festival for switching to gender-neutral awards.
The actor was asked for her views on the topic on Thursday during a masterclass the Venice Film Festival, according to Variety.
"Humans are so interested in division and compartmentalising ourselves," she said.
"As we're really getting to understand now, this is not the way to go — dividing people up and prescribing a path for them, whether gender or race or class."
Swinton deemed such divisions "such a waste of life", adding: "Life is too short for all of this. I'm really happy to hear that about Berlin and I think it's pretty much inevitable that everybody will follow.
"It's just obvious to me. The whole idea of being fixed in any way, it just makes me claustrophobic."
The Berlin International Film Festival announced last week that it will have gender-neutral performance awards in 2021.
For example, instead of Best Actor and Best Actress, awards for Best Leading Performance and Best Supporting Performance will be given out without regards to gender.
"We believe that not separating the awards in the acting field according to gender comprises a signal for a more gender-sensitive awareness in the film industry," Mariette Rissenbeek and Carlo Chatrian, the director duo of the Berlinale, said in a statement.
The 2021 edition is currently being planned "as a physical festival".
Join our new commenting forum
Join thought-provoking conversations, follow other Independent readers and see their replies