Tilda Swinton releases Margaret Cho email exchange over Doctor Strange 'whitewashing' row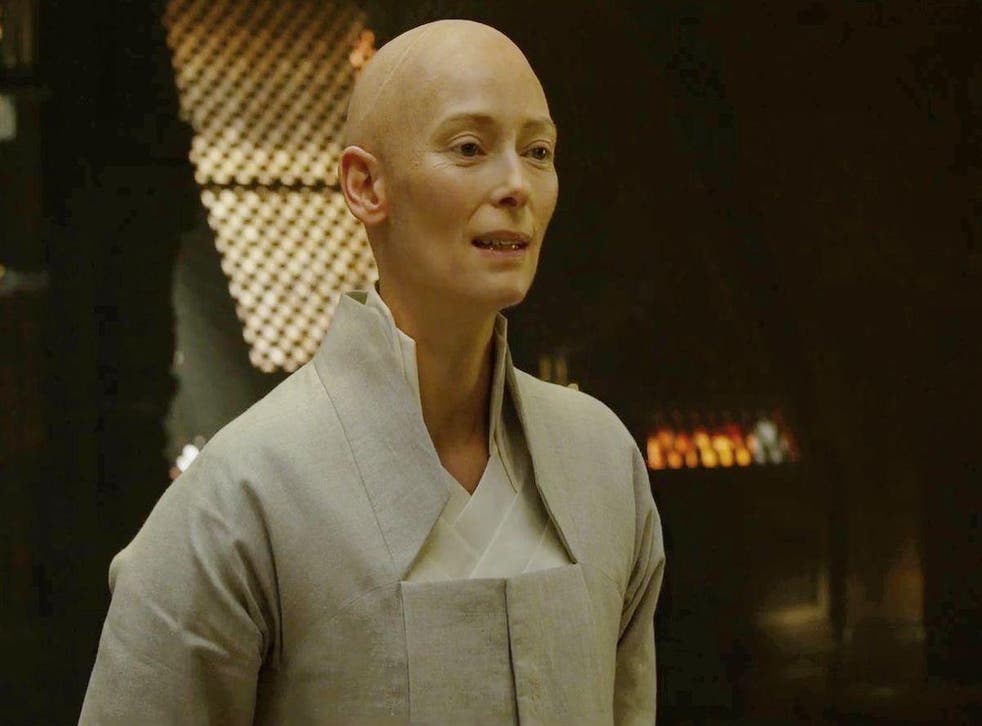 Tilda Swinton has released the full content of an email exchange she had with Margaret Cho, after the American comedian claimed they had "a fight" over Swinton's casting in Doctor Strange.
Swinton plays the role of the Ancient One, a character who is Asian in the original comic book series.
Cho told the podcast TigerBelly last week that Swinton had contacted her to say she "didn't understand why people were so mad about Doctor Strange and she wanted to talk about it, and wanted to get my take on why all the Asian people were mad".
"[Tilda Swinton] was like, 'Could you please tell them..." Cho told the interviewer. "I'm like, 'Bitch I can't tell them... I don't have a yellow phone under a cake dome."
"I felt like her house Asian... like I'm her servant... like I was following her with an umbrella."
However, after an account of the interview was published on Jezebel, Swinton's representative sent the website the full email exchange.
"Since you asked for a response to a story you published today about the substance and tone of a correspondence between Margaret Cho and Tilda Swinton, Tilda offers you the entire unedited and only conversation she has ever had with Margaret - with her gratitude for the opportunity to clarify and with good wishes to all," the representative said.
Jezebel reprinted the emails so readers could decide for themselves whether Cho's characterisation of Swinton was fair.
They show that Swinton first contacted Cho on 13 May 2016 with an email titled 'Strange matters'.
"The diversity debate – ALL STRENGTH to it – has come knocking at the door of Marvel's new movie DR STRANGE," Swinton wrote, saying she had been unaware of the controversy due to her lack of presence on social media. "I would really love to hear your thoughts and have a – private – conversation about it."
Cho responded, saying she was a fan of Swinton's, then wrote: "The character you played in Dr Strange was originally written as a Tibetan man and so there's a frustrated population of Asian Americans who feel the role should have gone to a person of Asian descent."
"Our stories are told by white actors over and over again and we feel at a loss to know how to cope with it."
Marvel came under fire over its casting of Swinton, but its screenwriter for Dr Strange hinted that the reason the character was changed from Tibetan was to avoid upsetting China.
Swinton responded to Cho by saying that Marvel had made an effort to challenge stereotpes by casting Chiwetel Ejiofor as a character who was originally white. She noted that she had been pleased to have been offered a role, as a woman in her 50s, that was originally the "wise old Eastern Geezer Fu Manchu" part.
Cho has since released a statement responding to Swinton publishing the emails.
She said she remained a "huge fan" of Swinton, and wrote: 'Asian actors should play Asian roles. I believe my emails stand on their own and should be taken for the spirit in which they were intended."
Join our new commenting forum
Join thought-provoking conversations, follow other Independent readers and see their replies