Tim Allen says he liked that Trump 'p***ed people off': 'It was fun to not say anything'
'I've never liked taxes,' says actor
Clémence Michallon
New York City
Wednesday 03 March 2021 17:02 Comments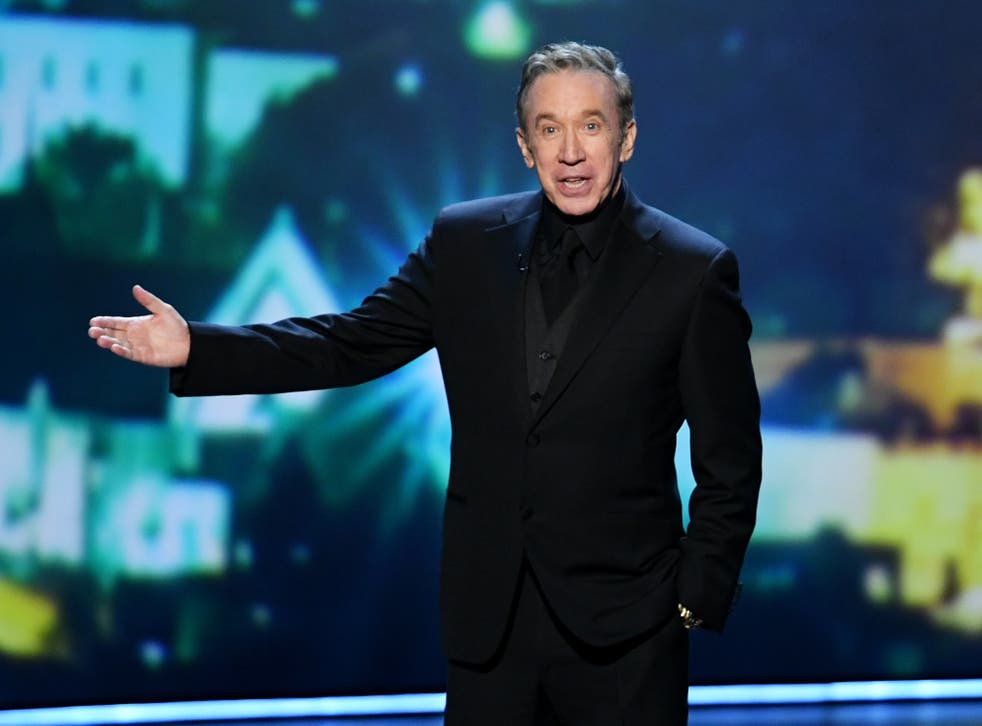 Leer en Español
Tim Allen says he "liked" Donald Trump's ability to "p*** people off" during his presidency.
The actor touched on politics during an interview on the WTF with Marc Maron podcast.
Maron asked Allen about his political beliefs, to which the Buzz Lightyear voice actor replied: "I just don't like – once I started making money, I had this silent partner [the government] that just took almost half of my money and never gave me anything for it. And that was the taxes. I've never liked taxes. Whoever takes the taxes and never tells you what they do with it – I'm a fiscal conservative person."
Allen said he doesn't "preach anything", adding: "What I've done is I've just not joined into, as I call it, the 'we' culture. I'm not telling anybody else how to live. I don't like that, 'we should do this' or 'we should do that'."
Chuckling, he went on: "Once I realised the last president p***ed people off, I kind of liked that. So it was fun to just not say anything. Didn't join in the lynching crowd."
Read more: Tim Allen reflects on time in prison on drug trafficking charges: 'I learned to shut up'
Allen, who attended Trump's inauguration in 2017, said he knows the Clintons, and that "Bill Clinton has been a genuinely nice guy to me".
"I just didn't think that Hillary should have been president," he added.
Following the insurrection at the US Capitol in January 2021, Allen called the event "horrible, embarrassing, and shameful" in an interview with Entertainment Weekly.
"If you were just on the other side of the [political] fence, you're in the closet now because of how shamefully that was handled," he added. "It's an embarrassment for anybody who just didn't like [the Democratic Party]."
Register for free to continue reading
Registration is a free and easy way to support our truly independent journalism
By registering, you will also enjoy limited access to Premium articles, exclusive newsletters, commenting, and virtual events with our leading journalists
Already have an account? sign in
Join our new commenting forum
Join thought-provoking conversations, follow other Independent readers and see their replies