TJ Miller arrested for allegedly making false bomb threat on Amtrak train
He was taken into custody on Monday night in New York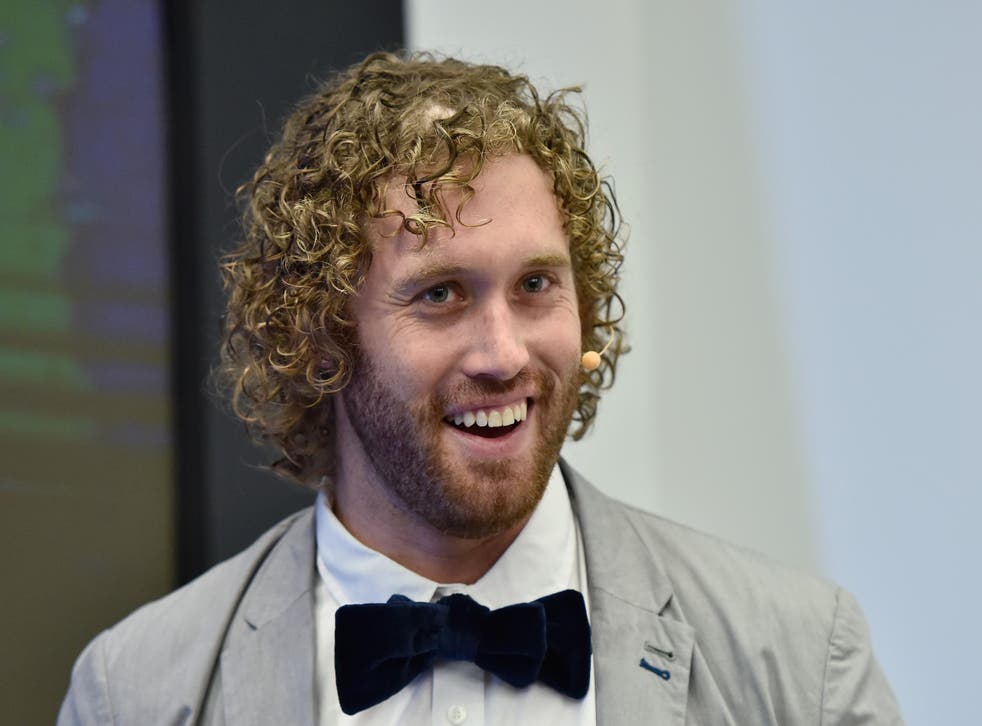 Actor TJ Miller was arrested in New York for allegedly calling in a fake bomb threat.
The former Silicon Valley star was taken into custody at LaGuardia Airport in Queens on Monday night.
According to a press release from the District of Connecticut's DOJ, Miller was placed under arrest for allegedly "intentionally conveying to law enforcement false information about an explosive device on a train travelling to Connecticut."
The press release claims Miller called a 911 dispatcher on March 18 in New Jersey saying that "he was on Amtrak Train 2256 travelling from Washington D.C. towards Penn Station in New York City, and that a female passenger has a bomb in her bag."
In his description of the woman, Miller said she had "brown hair and a scarf" and she had a "black bag carry on suitcase with a handle."
By the time Amtrak investigators became aware of the call, the train was in Connecticut; it was stopped at Green's Farms Station in Westport where all passengers had to leave the train and a bomb squad searched the train.
Authorities didn't find any explosive devices or materials, and Miller was allegedly on a different train.
The press release also stated that an attendant on Miller's "actual train" said that he "appeared intoxicated upon boarding in Washington, that he consumed multiple drinks on the train, and that he had been removed in New York owing to his intoxication. The attendant also advised that Miller had been involved in hostile exchanges with a woman who was sitting in a different row from him in the first class car."
According to authorities, the 36-year-old comedian appeared before U.S. District Judge Jeffrey A. Meyer in New Haven on Tuesday and was subsequently release on a $100,000 bond.
An investigation of the case is being made by the Federal Bureau of Investigation's Joint Terrorism Task Force, Connecticut State Police, Metropolitan Transportation Authority Police Department, Amtrak Police Department and Westport Police Department.
The actor faces a maximum term of five years in in prison.
Miller starred in four seasons of HBO's Silicon Valley, but left the show because of creative differences between he and the showrunners.
He also played Ryan Reynolds' sidekick in Deadpool and is set to star in the sequel.
A request for comment from Miller and his rep by The Independent has not been immediately returned
Register for free to continue reading
Registration is a free and easy way to support our truly independent journalism
By registering, you will also enjoy limited access to Premium articles, exclusive newsletters, commenting, and virtual events with our leading journalists
Already have an account? sign in
Register for free to continue reading
Registration is a free and easy way to support our truly independent journalism
By registering, you will also enjoy limited access to Premium articles, exclusive newsletters, commenting, and virtual events with our leading journalists
Already have an account? sign in
Join our new commenting forum
Join thought-provoking conversations, follow other Independent readers and see their replies