Tom Cruise has no qualms about going topless at 50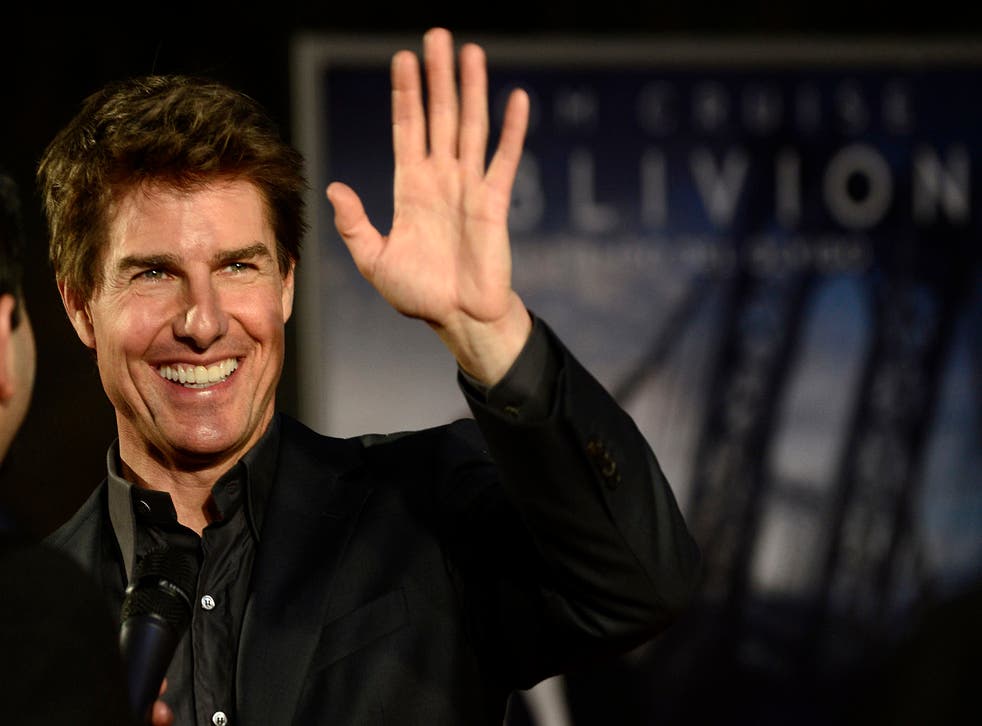 Hollywood star Tom Cruise tonight revealed he has no qualms about going topless on screen, despite his age.
The Mission: Impossible actor, who celebrated his 50th birthday last July, bares his top half in his latest film, sci-fi epic Oblivion.
"I don't get embarrassed, I just do it," he said at the film's UK premiere at London's BFI Imax.
Cruise, who plays Jack Harper in Joseph Kosinski's film, said he has no plans to retire from the screen in the near future.
"I've been offered a number of times to (direct). But I love acting and I enjoy the process of working with the director," he said.
"I started producing films just because of my love of it and I wanted to create stories that they weren't making. So no, but I will act for the rest of my life."
His co-star Olga Kurylenko, in a Marchesa dress and Salvatore Ferragamo heels, had only compliments for her leading man.
"I was nervous about meeting him at first but when I met him, he was so open, kind and welcoming. Tom is a generous partner. And he lights up the room with his energy," she said.
Kosinski, who also directed Tron: Legacy, added: "He is the hardest working man I've ever met."
Morgan Freeman and Andrea Riseborough also star in Oblivion, which opens in cinemas on April 10.
PA
Register for free to continue reading
Registration is a free and easy way to support our truly independent journalism
By registering, you will also enjoy limited access to Premium articles, exclusive newsletters, commenting, and virtual events with our leading journalists
Already have an account? sign in
Register for free to continue reading
Registration is a free and easy way to support our truly independent journalism
By registering, you will also enjoy limited access to Premium articles, exclusive newsletters, commenting, and virtual events with our leading journalists
Already have an account? sign in
Join our new commenting forum
Join thought-provoking conversations, follow other Independent readers and see their replies