Tom Hardy's Legend film snuck a 2-star review onto its poster, made it look like 5
'Its so f*cking clever, I'm not even mad about the deception'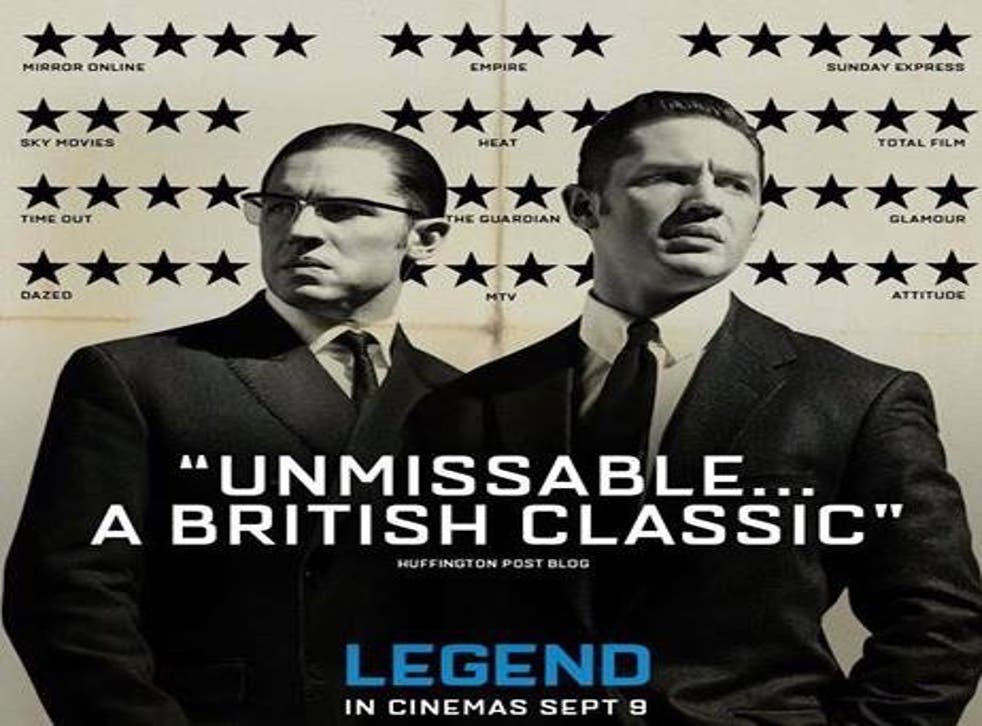 There are a few tricks film marketers will use to shroud bad reviews on posters - taking single words out of context, putting 5-star reviews from disreputable publications in small font - but this one is particularly shocking/ingenious.
The Guardian gave Kray twins crime drama Legend two stars in its review, but they were placed in such a way as to look like the other three were hidden behind Tom Hardy's head.
Reviewer Benjamin Lee confirmed as much on Twitter:
"Incredible way of making my two star review seem like I didn't hate the film," he wrote.
While deceitful, many were simply amazed by the cunningness of the layout.
"Its so f*cking clever, I'm not even mad about the deception," one Reddit user wrote.
Chris Morris' Four Lions movie previously decided to just send up the marketing method with this poster:
Register for free to continue reading
Registration is a free and easy way to support our truly independent journalism
By registering, you will also enjoy limited access to Premium articles, exclusive newsletters, commenting, and virtual events with our leading journalists
Already have an account? sign in
Register for free to continue reading
Registration is a free and easy way to support our truly independent journalism
By registering, you will also enjoy limited access to Premium articles, exclusive newsletters, commenting, and virtual events with our leading journalists
Already have an account? sign in
Join our new commenting forum
Join thought-provoking conversations, follow other Independent readers and see their replies