Tomb Raider reboot: First pictures of Alicia Vikander as Lara Croft revealed
Oscar-winning actress stars in action-adventure film based on successful video game franchise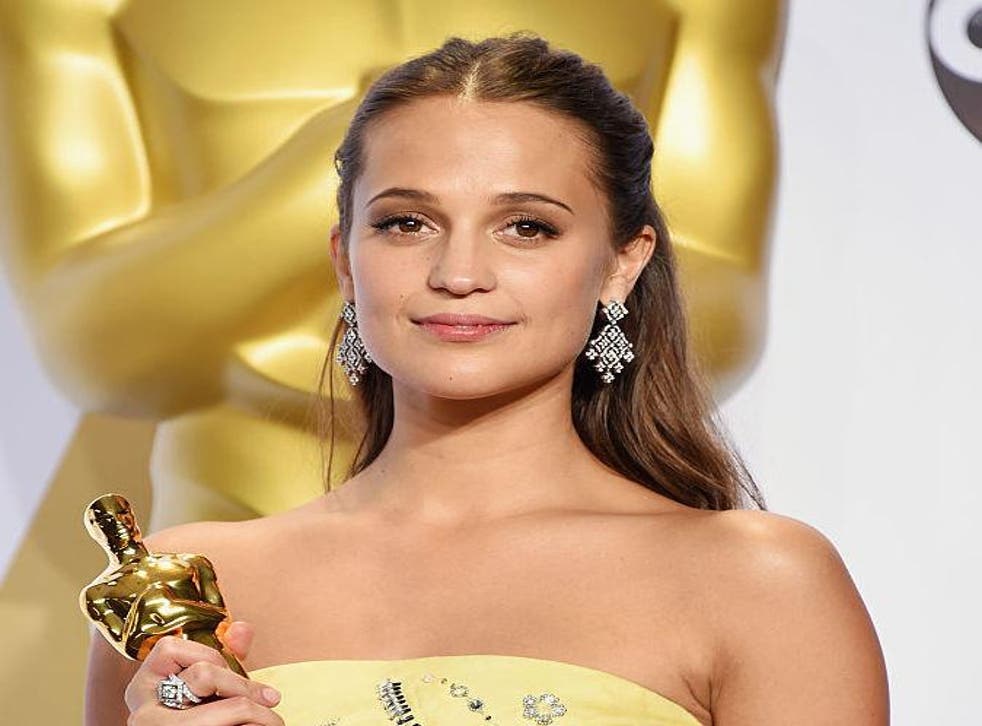 Alicia Vikander has finally been pictured on set as Lara Croft for the upcoming Tomb Raider reboot.
The Oscar-winning actress stars as Croft, while The Hateful Eight's Walter Goggins will appear as the film's central villain.
Daily Mail published a series of pictures from the set giving the first glimpse of Vikander in her new role, which you can see below, after filming began in January.
Vikander starred in 2015's The Danish Girl with Eddie Redmayne, which won her the Oscar for Best Supporting Actress.
The Tomb Raider reboot marks the third adaptation of the video game franchise, which debuted in 1996. It is set for worldwide release on 28 March 2018.
It follows two previous Tomb Raider films that starred Angelina Jolie as the main character, in 2001's Lara Croft: Tomb Raider and 2003's Lara Croft Tomb Raider: The Cradle of Life.
Camilla Luddington, who voices Lara Croft in the most recent Tomb Raider video games, has previously praised Vikander and said she was looking forward to seeing her interpretation of the role.
"I feel like with any Lara Croft, someone is always taking over that role," she told Entertainment Weekly. "Of course I would have loved to do the live-action movie version of it, but she's Alicia and she's amazing. So I'm excited to see her interpretation too of the game."
Register for free to continue reading
Registration is a free and easy way to support our truly independent journalism
By registering, you will also enjoy limited access to Premium articles, exclusive newsletters, commenting, and virtual events with our leading journalists
Already have an account? sign in
Register for free to continue reading
Registration is a free and easy way to support our truly independent journalism
By registering, you will also enjoy limited access to Premium articles, exclusive newsletters, commenting, and virtual events with our leading journalists
Already have an account? sign in
Join our new commenting forum
Join thought-provoking conversations, follow other Independent readers and see their replies