Carrie Fisher hosted Saturday Night Live in character as Star Wars character Princess Leia and it was wonderful
The opening skit saw her perform a musical number with Bill Murray
Jacob Stolworthy
Wednesday 28 December 2016 10:05 Comments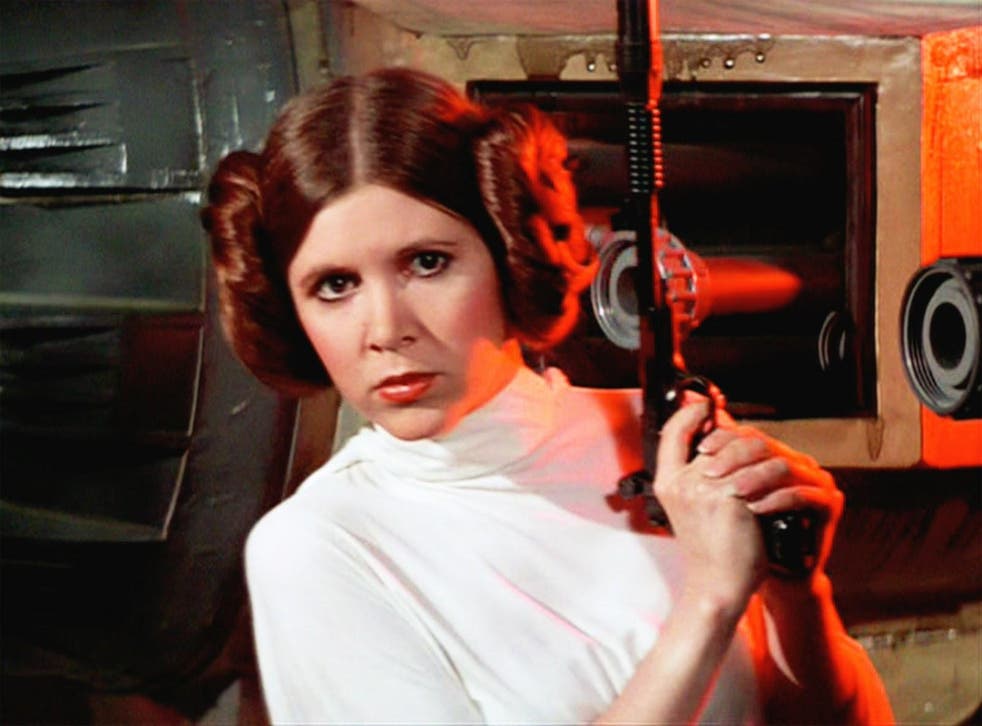 After starring in one of the most game-changing films in cinematic history, it could be easy for an actor to take themselves too seriously - not Carrie Fisher.
The actor, who has passed away at the age of 60, first played Princess Leia in George Lucas' Star Wars: Episode IV - A New Hope (1977).
She celebrated the film's success in 1978 with a stint presenting comedy series Saturday Night Live - and as has become expected when Fisher's involved, it was a show-stopper.

Fisher's opening monologue stays focused on the film with the actor telling the audience how she turned to her "good friend" Obi-Wan Kenobi for joke advice; she then reels off a very wordy anecdote involving creatures Bantha and Jabba the Hutt featuring voiceover interjections from Kenobi himself.
She also goes on to mock her character's iconic costume in a skit which sees her get hit on by a lecherous Bill Murray following which Fisher, then 22, can be seen launching into a musical number about being a girl "from outer space."
The same episode also features Dan Aykroyd and John Belushi in character as The Blues Brothers, the film version of which Fisher would make a cameo appearance in just two years later.
Fisher returned as Leia, with the elevated role of general, in 2015's The Force Awakens with an appearance set to follow in its as-of-yet untitled sequel, Episode VIII.
Register for free to continue reading
Registration is a free and easy way to support our truly independent journalism
By registering, you will also enjoy limited access to Premium articles, exclusive newsletters, commenting, and virtual events with our leading journalists
Already have an account? sign in
Join our new commenting forum
Join thought-provoking conversations, follow other Independent readers and see their replies