Watership Down: Parents 'horrified' as Channel 5 airs 'traumatising' film on Easter Sunday
To be fair it still gives most adults nightmares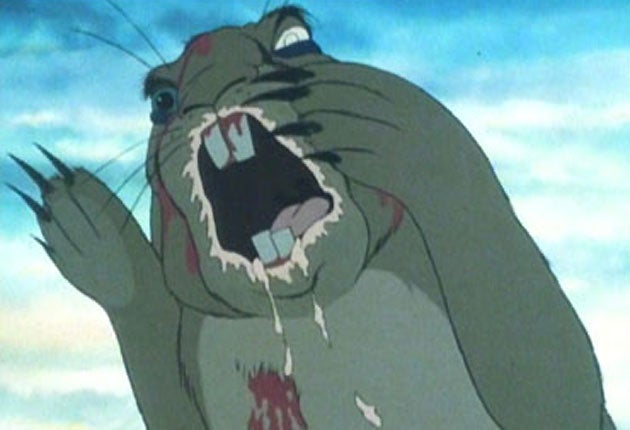 It is widely known that Watership Down gives both children and adults nightmares but apparently, not all parents remember just how brutal the bunny-themed movie really is.
Channel 5 decided to air the 1978 animated film on Easter Sunday afternoon, when lots of chocolate-filled kids were watching at home with their families.
The scheduling choice was soon branded a huge "inappropriate" no-no, however, when the "upsetting, traumatising, hideous and horrifying" scenes of bloody, slaughtered rabbits made their way into many an unsuspecting living room.
"Who the hell thought it a good idea to put Watership Down on Easter Sunday? 'Hey kids let's watch dead Easter bunnies!'" wrote one distressed Twitter user, with others confirming that it is "still terrifying" for adults too.
Based on Richard Adams' novel, Watership Down follows a group of rabbits as they escape the brutal destruction of their warren and attempt to begin a new life. The story has been described as an allegory of the struggle between the individual and society, tyranny and liberation and reason and emotion.
Unintentionally terrifying children's movies
Show all 7
Not everyone had an angry reaction to its Easter broadcast, with many praising Channel 5 for showing the film and criticising parents for being too protective of their children.
Watership Down earned positive reviews from critics upon its release and features the number one song "Bright Eyes" by Art Garfunkel.
Join our commenting forum
Join thought-provoking conversations, follow other Independent readers and see their replies