What order to watch the Star Wars films in according to George Lucas himself (and others)
Aaron Paul, Mark Ruffalo, Daisy Ridley, John Boyega, and others weigh in on the ultimate question following the release of The Force Awakens
Clarisse Loughrey
Monday 28 December 2015 12:07 Comments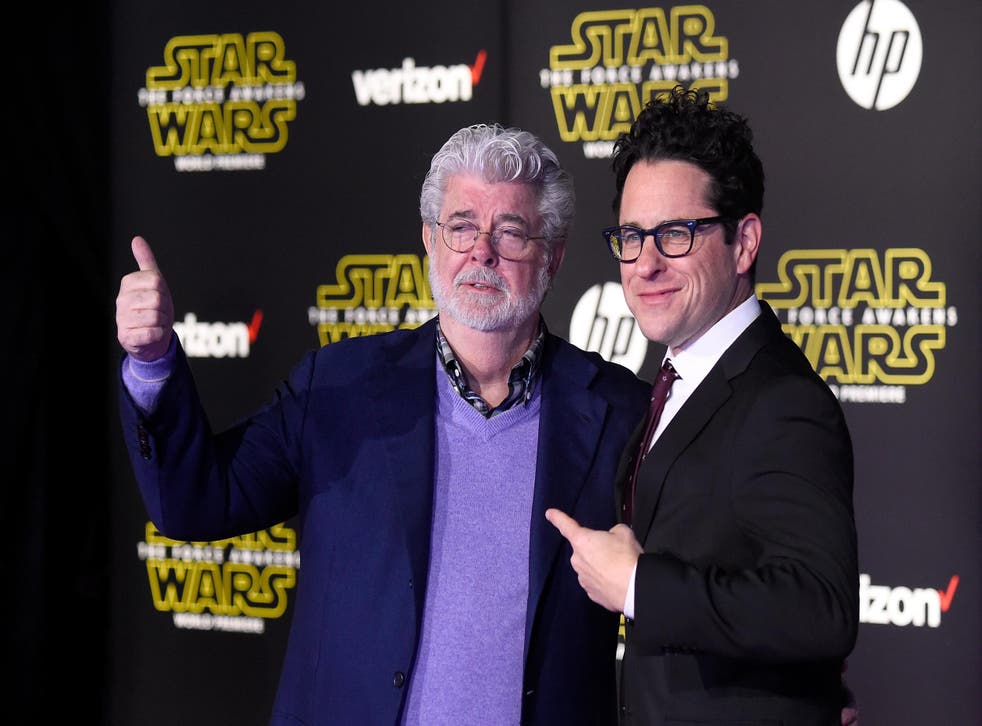 Planning to see Star Wars: The Force Awakens, but haven't yet immersed yourself in one of the biggest franchises of all-time? Or hoping for a little re-acquaintance before your return to a galaxy far, far away? Not sure which order you should watch all six movies so far in?

Well, some celebrities are here to help. Vulture made the effort of aggregating the advice of several stars on which order the Star Wars movies are best enjoyed in; some connected to the esteemed franchise, and some merely fans of it all.

George Lucas, considering he's one of maybe only five people in existence still in support of the prequels, unsurprisingly advocated for fans to treat his second trilogy right and watch in the films' own chronological order. Here's his own take, and few other interesting opinions on the topic.
George Lucas (I, II, III, IV, V, VI): "Start with one. That's the way to do it right: 1, 2, 3, 4, 5, 6. That's the way they're supposed to be done. Just because it took a long time to film it doesn't mean you don't do it in order."

Daisy Ridley (I, II, III, IV, V, VI): "I would say 1, 2, 3, 4, 5, 6, because for a young person it's easier to understand the chronology."
EW's Star Wars: The Force Awakens photos

Show all 8
John Boyega (?): "I would say whatever you want! Watch 3, 6, 2, 1 — do whatever you want to do so long as you experience it a very unique way and enjoy it."

Mark Ruffalo (IV, V, VI, I, II, III): "From the first one made to the most recent. Straight through. They just build up nicely that way. That's the way I saw it, and I'm a little bit of a throwback."

Aaron Paul (IV, V, VI, I, II, III): "You start with the original Star Wars movie. There is no other way. Maybe it's nostalgia. Or maybe it's not even that. I have no idea why I feel this way, but you should watch them in the order they were released."

Matt Zoller Seitz, critic (IV, V, I, II, III, VI): "The Godfather, Part II order. This is the order my wife came up with back in 2005. We were discussing the right order in which to show the movies to our kids, and we agreed that Darth Vader's reveal was such a big deal that it would be a shame to ruin it by showing the episodes in numerical order. She was a big fan of The Godfather, Part II, which flashes back and forth between Michael Corleone in 1959 and his father Vito as a young man in the late 19th and early 20th centuries."
Star Wars- The Force Awakens Trailer (Official)
"In this order, you start with A New Hope and continue through Empire, which of course ends with Vader dropping that huge plot bomb on Luke. Then you "flash back" to The Phantom Menace, Attack of the Clones, and then Revenge of the Sith to show how Anakin became Darth Vader. Then you finish with Return of the Jedi, where Luke tries to pull his father back from the Dark Side and at least partially redeem him, restoring balance to the Force in the process. We actually watched the films this way, and it really worked.

"Not only did it magnify the impact of the throne-room scenes in Jedi, it made it much easier to see the mirroring games that George Lucas was playing in the prequels, making The Phantom Menace a rhyme of A New Hope, The Empire Strikes Back with Attack of the Clones (right down to the sad cliff-hanger ending), and Jedi the answer to Sith, following right on its armored heels."

Star Wars: The Force Awakens is in theatres now.
Register for free to continue reading
Registration is a free and easy way to support our truly independent journalism
By registering, you will also enjoy limited access to Premium articles, exclusive newsletters, commenting, and virtual events with our leading journalists
Already have an account? sign in
Join our new commenting forum
Join thought-provoking conversations, follow other Independent readers and see their replies