What We Do in the Shadows sequel gets puntastic title
Taika Waititi and Jemaine Clement's spinoff to the hit vampire comedy will centre on the film's werewolf clan.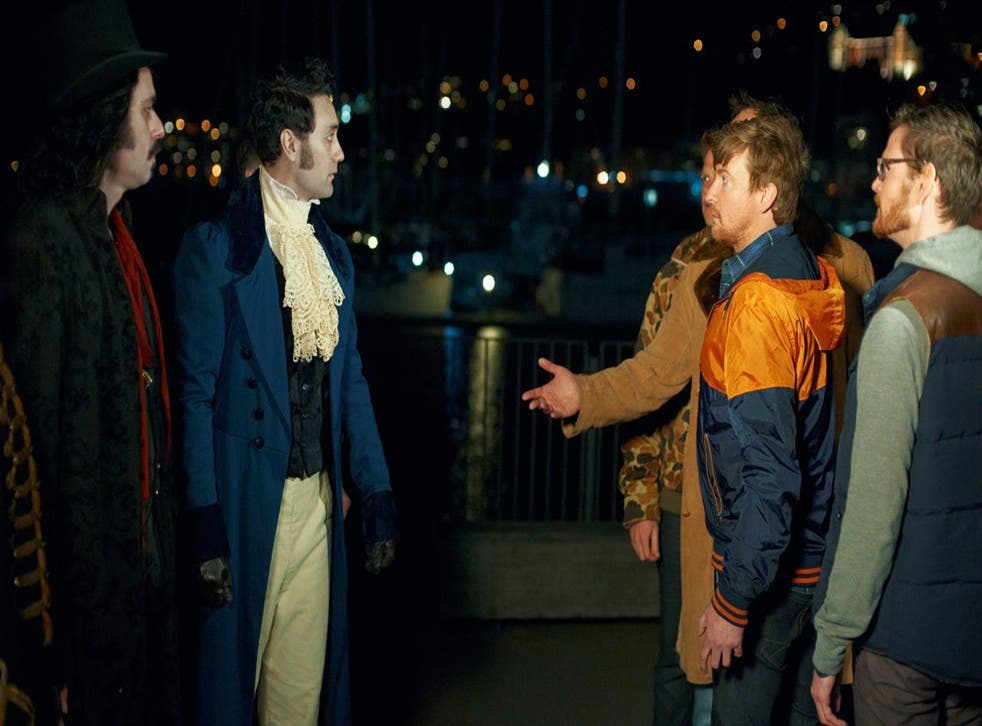 Oh, and you thought "werewolves, not swearwolves" was a strong pun?

Taika Waititi and Flight of the Conchords' Jemaine Clement continue to tease the prospect of a sequel to their cult hit vampire mockumentary, What We Do in the Shadows. Though Clement had previously suggested any new narratives would focus in on the movie's clan of werewolves, as led by Anton (Rhys Darby), who spends the majority of his time harrassed and attempting to keep in line his band of forgetfully foul-mouthed shapeshifters; Waititi has now confirmed to Crave Online their plans to "write a werewolves spin-off".
Last year's What We Do in the Shadows, which enjoyed widespread critical success and a healthy $6.9M box office, saw Waititi and Clement write, direct, and star in the tale of vampires attempting to settle their differences and flatshare in modern-day Wellington, New Zealand.
And the title of this movie? "It's going to be called We're Wolves, like 'We are wolves.'" Waititi said. "We're Wolves." Step down, all other titles of upcoming films, we've found our winner; particularly after previous suggestions the film would be called the thematically fitting, yet far less delightfully punful, What We Do in the Moonlight.



Waititi is set to direct the upcoming Thor: Ragnarok; though he confirmed We're Wolves will mostly likely be the next project he embarks on after wrapping the Marvel blockbuster. Another project currently on his slate is a WWII comedy "about a kid in the Hitler Youth", though he gave no further details on when that might occur.
His latest Hunt for the Wilderpeople, which sees "bad egg" Ricky (Julian Dennison) and his foster uncle (Sam Neill) go on the run in the New Zealand bush, recently debuted to strong praise at the Sundance Film Festival.
Filming for Thor: Ragnarok, starring Chris Hemsworth, Tom Hiddleston, Mark Ruffalo, and Cate Blanchett; is set to commence in June.
Join our new commenting forum
Join thought-provoking conversations, follow other Independent readers and see their replies