Widows star Viola Davis explains the subtle yet powerful significance of her opening scene
In the viral clip from a BBC interview, the Oscar-winning actor explains why the scene may have been overlooked by most film critics – but still matters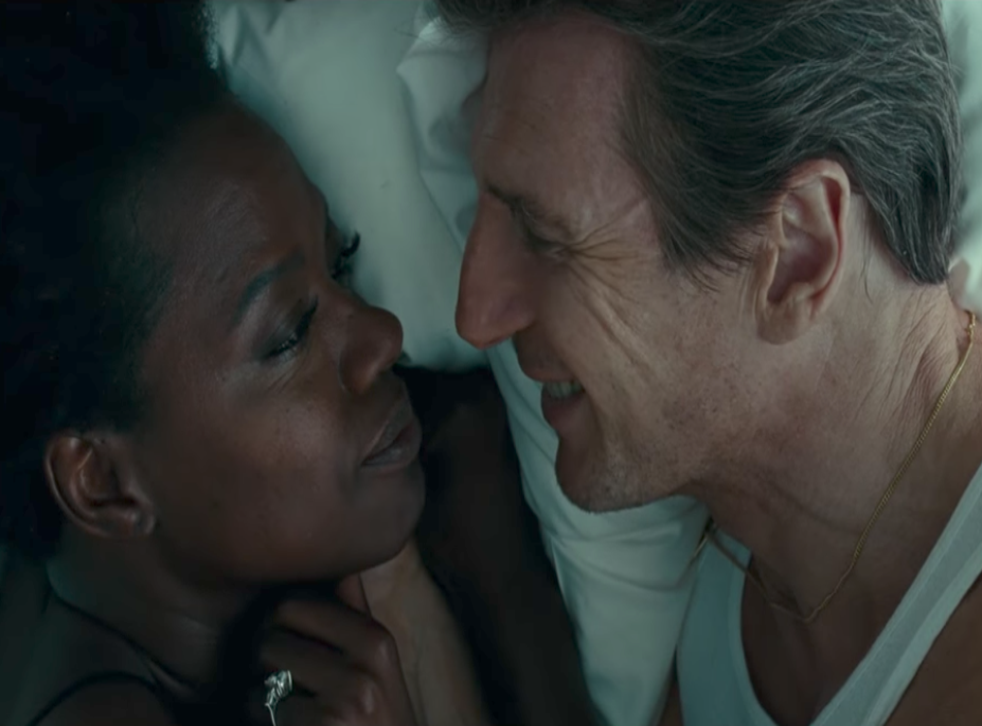 A clip of Viola Davis speaking about her new film Widows has gone viral, as fans share her important point about representation in Hollywood.
The Oscar-winning actor stars in Steve McQueen's adaptation of the 1980s ITV series of the same name, about a group of bereaved women who plan to finish the heist their husbands started.
In the interview, which was originally published by the BBC and later re-shared as a shorter clip by Diversity School – an initiative campaigning for better representation in UK drama schools – on Twitter, Davis explains why the scene, which some might consider to be insignificant, is incredibly important.
"The film begins with me in bed with Liam Neeson, and we're kissing, and it's a sexualised kiss," she says. "Here I am, I'm dark, I'm 53, I'm in my natural hair... and I'm with Liam Neeson. I'm with what America would consider to be a 'hunk'.
"He's not my slave owner. I'm not a prostitute. It's not trying to make any social or political statements. We're simply a couple in love. And what struck me in the narrative is that I'd never seen it before. And you're not gonna see it this year, you're not going to see it next year, you're not going to see it the year after that."
"Most critics, most cinephiles, will probably not even acknowledge that as anything novel," she continued. "They'll say, 'so what? It's not making a political statement'.
"So if it's not making anything, then why isn't it done? If we are indeed committed to inclusion and diversity, and we actually do see people of colour as the same as us, as our counterparts, then why can't you consider a character that maybe is not ethnically specific, why can't you consider someone like me for it? If it's not a big deal? Why hasn't it been done? Sometimes I feel like the biggest political statements are the simplest."
The clip has received more than 30,000 retweets and 100,000 likes. Davis is one of the key voices in Hollywood campaigning to bring better diversity and representation to the film industry. Along with her husband, actor Julius Tennon, she set up multimedia company JuVee Productions in 2011 to try and tackle the problem from within, and create more suitable roles for Davis's talent.
Widows has received critical acclaim, with particular praise for Davis's performance and McQueen's direction. The Independent gave the film four stars and hailed it for "subverting and reinventing genre conventions".
Support free-thinking journalism and attend Independent events
Register for free to continue reading
Registration is a free and easy way to support our truly independent journalism
By registering, you will also enjoy limited access to Premium articles, exclusive newsletters, commenting, and virtual events with our leading journalists
Already have an account? sign in
Register for free to continue reading
Registration is a free and easy way to support our truly independent journalism
By registering, you will also enjoy limited access to Premium articles, exclusive newsletters, commenting, and virtual events with our leading journalists
Already have an account? sign in
Join our new commenting forum
Join thought-provoking conversations, follow other Independent readers and see their replies