Will and Jaden Smith's After Earth bombs at US box office amid Scientology comparisons
M Night Shyamalan-directed film took an estimated $9-10m at cinemas yesterday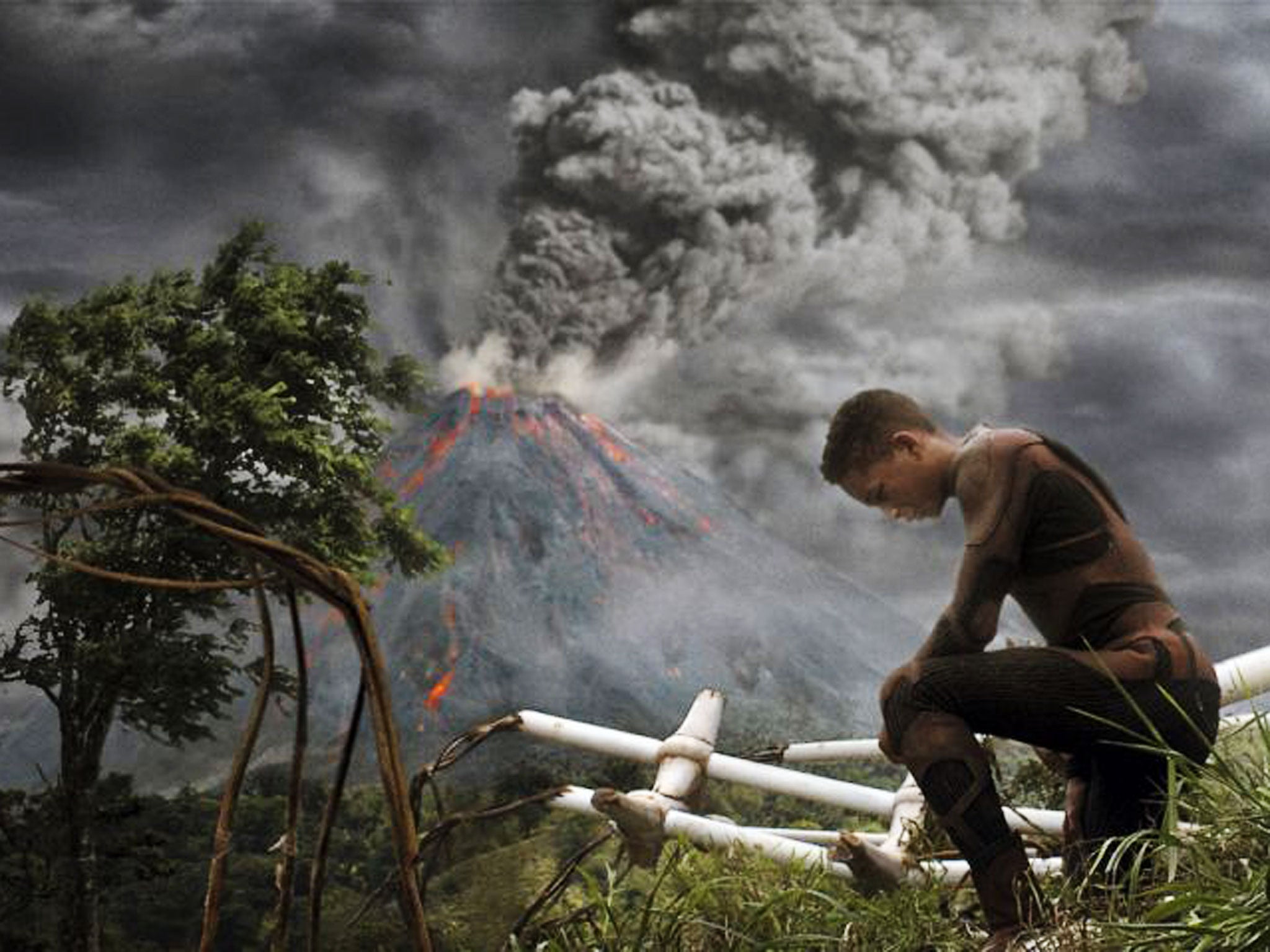 Will Smith's latest film After Earth is bombing at the US box office following disastrous reviews and claims from critics that its plot shares similarities with the teachings of Scientology.
The M. Night Shyamalan-directed movie was produced by Jada Pinkett Smith and stars both her husband Will and her 14-year-old son Jaden. But despite the family's previous box office successes, it took an estimated $9-10 million (about £6 million) at cinemas on Friday.
Film website Deadline is estimating an opening weekend take in the mid $20 million, well below the $38 million projected by Sony and a poor result when its $135 million budget is taken into account.
A weekend of $25 million would be less than half of what Men In Black 3 made in its opening frame last year, and a considerable drop from previous Will Smith films Hancock (which took $62.6 million over three days in 2008) and I Am Legend ($77.2 million in 2007). In 2010, Jaden Smith's The Karate Kid opened to $55.6 million.
The film currently has a rating of just 12 per cent on review aggregator Rotten Tomatoes, meaning 88 per cent of critics thought it was below average.
Among the most scathing was Rolling Stone's Peter Travers, who wrote: "After Earth merits comparison with 2000's Battlefield Earth, John Travolta's godawful film tribute to the sci-fi novel by Scientology founder L. Ron Hubbard. Yes, it's that bad."

He went on to describe it as an "unholy mess of platitudes and posturing that makes 90 minutes drag on like a life sentence".
The New York Times said: "Once upon a time, Hollywood parents gave their children sports cars as gifts. These days, apparently nothing less than a big-screen vanity project will do for Junior."
Some critics pointed out that some of the film's plot strands resembled the teachings of Scientology, and one of the film's defining images – that of the black volcano spewing lava – looks remarkably like the front cover of L. Ron Hubbard's Dianetics.
The Smiths were asked about their beliefs on their press tour, but Will told Vulture that they were not religious, they were simply "students of world religion".
Join our commenting forum
Join thought-provoking conversations, follow other Independent readers and see their replies