Will Smith is boycotting the 2016 Oscars
'My wife's not going, it would be awkward.'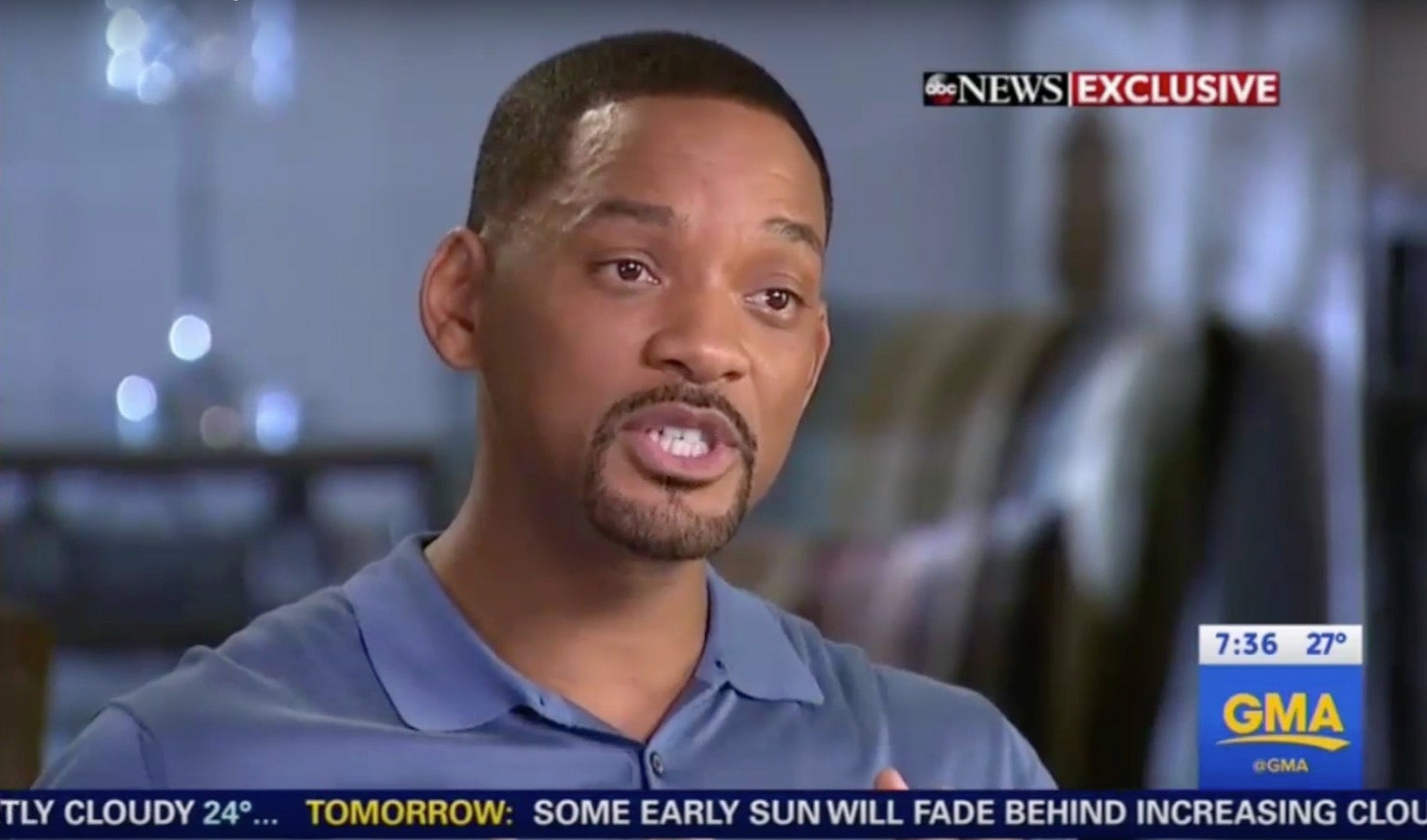 Will Smith, a two-time Academy Award nominee, has confirmed that he will be joining his wife Jada Pinkett Smith in not attending this year's Oscars ceremony.
The move follows a huge furore on social media over the lack of diversity in this year's acting categories, which some expected to include Smith's performance in Concussion.
During an interview on the controversy, Good Morning America asked him if he would be attending.
"No," he said. "My wife's not going. It would be awkward to show up with Charlize [Theron]... we've discussed it.... We're part of this community. But at this current time, we're uncomfortable to stand there and say this is OK."
"It's interesting, I've been nominated twice for Academy Awards and I've never lost to a white person," he said earlier in the interview. "The first time I lost to Denzel and the second time I lost to Forest Whitaker.
"So for me, when I see this list of nominations and, everybody is fantastic - that's the complexity of this issue everyone is beautiful and deserving - but it feels like it's going the wrong direction.
"When I look at it the nominations reflect the Academy. The Academy reflects the industry, reflects Hollywood, and then the industry reflects America.
"It reflects a series of challenges that we are having in our country at the moment, there's a regressive slide towards separatism towards racial and religious disharmony and that's not the Hollywood that I wanna leave behind. That's not the industry, that's not the America I wanna leave behind."
Oscars: 21 great films that never won Best Picture
Show all 23
Not everyone in Hollywood is in agreement about the supposed white bias. George Clooney has criticised the Academy, but first ever black Best Director nominee John Singleton (Boyz n the Hood) isn't concerned.
"It's like every year people complain," he told Variety. "People even complain even when we have a lot of nominations.
"The demographics of America and this business are changing. The Academy's going to evolve. So I'm not really worried about it."
Join our commenting forum
Join thought-provoking conversations, follow other Independent readers and see their replies