Will Smith never spoke to the real Jared Leto during Suicide Squad: 'I've only ever met The Joker'
Leto sent live rats and dead pigs to his castmates while filming the upcoming supervillain movie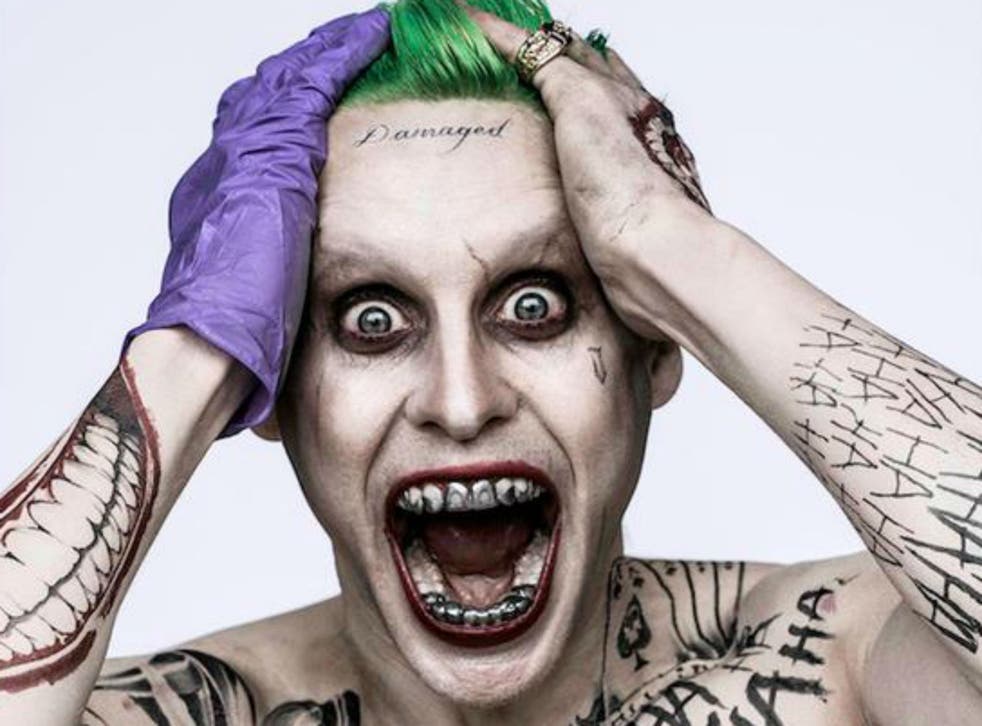 Jared Leto really wants to rival Heath Ledger's famous Joker, so much so that he refused to speak to his co-stars out of character.
The Oscar-winning actor sent live rats, dead pigs and bullets to his castmates when preparations for super villain movie Suicide Squad first began, but Will Smith has revealed that he went ever further once shooting actually started.
Smith, who plays Deadshot in the much-hyped film, told Zane Lowe that despite working together for six months, he "never exchanged a word outside of 'action' and 'cut'" with Leto.
"We've never said 'Hello'. We've never said 'Good day'. I've only ever spoken to him as Deadshot and him as The Joker," he said on the Beats 1 radio show.
"I literally have not met him yet. No, not a single word exchanged off camera. He was all in on The Joker. I'm looking forward to meeting him. I've only ever met The Joker."
Smith's comments echo those of Margot Robbie, who recently admitted being "petrified" of Leto. Director David Ayers even hired a therapist for his actors.
Fans have little idea what to expect from Leto's Joker, having only enjoyed a brief glimpse of him at the end with green hair and tattoos of the first trailer. Leto himself said he expects to be "locked away in a box" upon the movie's release.
First look at Suicide Squad

Show all 18
Smith, Leto and Robbie are joined in Suicide Squad by Jai Courtney, Cara Delevingne, Viola Davis and Joel Kinnaman.
The film, which follows a group of criminals hired by the government to fulfil dangerous covert missions for shortened prison sentences, reaches UK cinemas on 5 August 2016.
Register for free to continue reading
Registration is a free and easy way to support our truly independent journalism
By registering, you will also enjoy limited access to Premium articles, exclusive newsletters, commenting, and virtual events with our leading journalists
Already have an account? sign in
Register for free to continue reading
Registration is a free and easy way to support our truly independent journalism
By registering, you will also enjoy limited access to Premium articles, exclusive newsletters, commenting, and virtual events with our leading journalists
Already have an account? sign in
Join our new commenting forum
Join thought-provoking conversations, follow other Independent readers and see their replies