Wonder Woman Gal Gadot laughs off critics calling her 'too skinny' for the role
The Israeli actress has started hardcore physical training in preparation for her part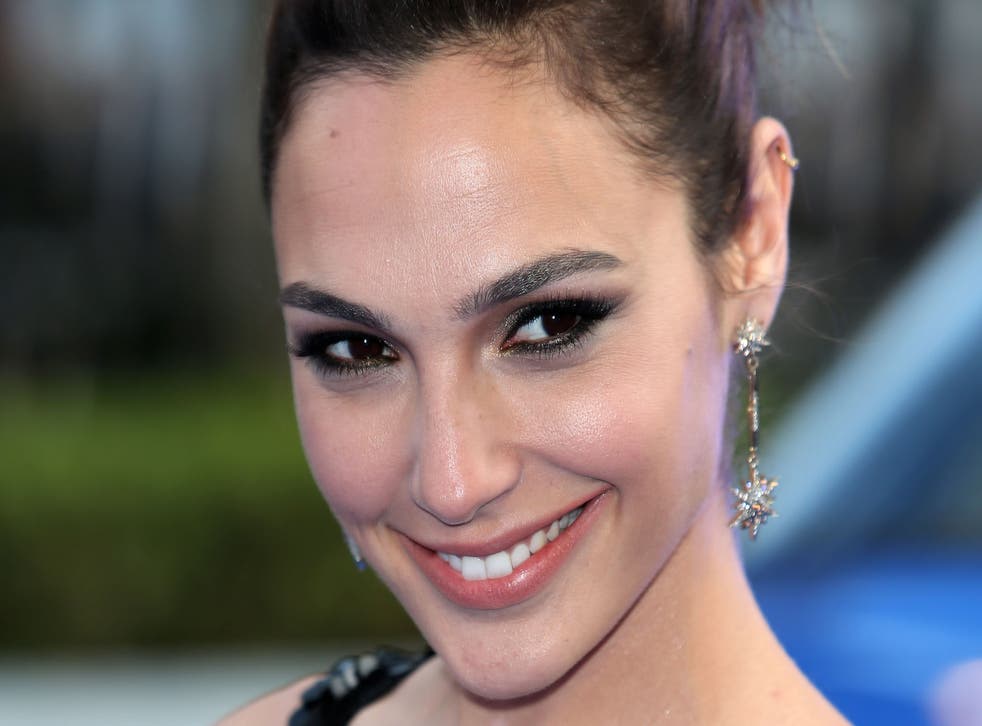 Fast and Furious star Gal Gadot has responded to internet criticism of her slender frame after she was cast as Wonder Woman in Zak Snyder's forthcoming Man of Steel sequel earlier this month.
Comments from fans upset with the decision saw the Israeli actress described as too 'anorexic skinny' to play DC Comics' legendary superheroine.
But in a recent interview with Israeli television show Good Evening With Gai Pines, the 28-year old shared her thoughts on the public outcry over her body image.
"I represent the Wonder Women of the new world," she said. "Breasts, anyone can buy for 9,000 shekels and everything is fine."
Gadot joked about her character's Amazonian warrior princess origins, reminding fans that if she were to be "historically accurate", she would have one breast in the film as the Amazonian women do in myths.
"If I'd really go 'by the book', it'd be problematic," she added.
Nevertheless, Gadot, also a model, will be gaining some 'body mass' before taking on her role as Wonder Woman. "The physical preparations that I'm starting now, it's a very serious training regime - Kung Fu, kickboxing, swords, jujutsu, Brazilian," she said.
The actress has had experience in action movies playing Gisele in the the street racing Fast and Furious franchise with the late Paul Walker. She also served a two-year term in the Israeli army after signing up as a sports trainer aged 20.
Gadot will join Ben Affleck and Henry Cavill, playing Batman and Superman in the hotly-awaited film.
Speaking on his casting of Gadot as Wonder Woman, director Snyder said: "Wonder Woman is arguably one of the most powerful female characters of all time and a fan favorite in the DC Universe. Not only is Gal an amazing actress, but she also has that magical quality that makes her perfect for the role.
Access unlimited streaming of movies and TV shows with Amazon Prime Video Sign up now for a 30-day free trial
Sign up
We look forward to audiences discovering Gal in the first feature film incarnation of this beloved character."
Lynda Carter starred in the title role as the popular heroine in the 1970s US TV series Wonder Woman but the DC Comics' character has yet to star in her own film, despite turning 40 next year.
The as-yet untitled Batman vs Superman movie hits cinemas in July 2015.
Register for free to continue reading
Registration is a free and easy way to support our truly independent journalism
By registering, you will also enjoy limited access to Premium articles, exclusive newsletters, commenting, and virtual events with our leading journalists
Already have an account? sign in
Register for free to continue reading
Registration is a free and easy way to support our truly independent journalism
By registering, you will also enjoy limited access to Premium articles, exclusive newsletters, commenting, and virtual events with our leading journalists
Already have an account? sign in
Join our new commenting forum
Join thought-provoking conversations, follow other Independent readers and see their replies