Wonder Woman: How they got around Gal Gadot being five months pregnant during reshoots
'On wide shots I looked very funny, like Wonder Woman pregnant with Kermit the Frog'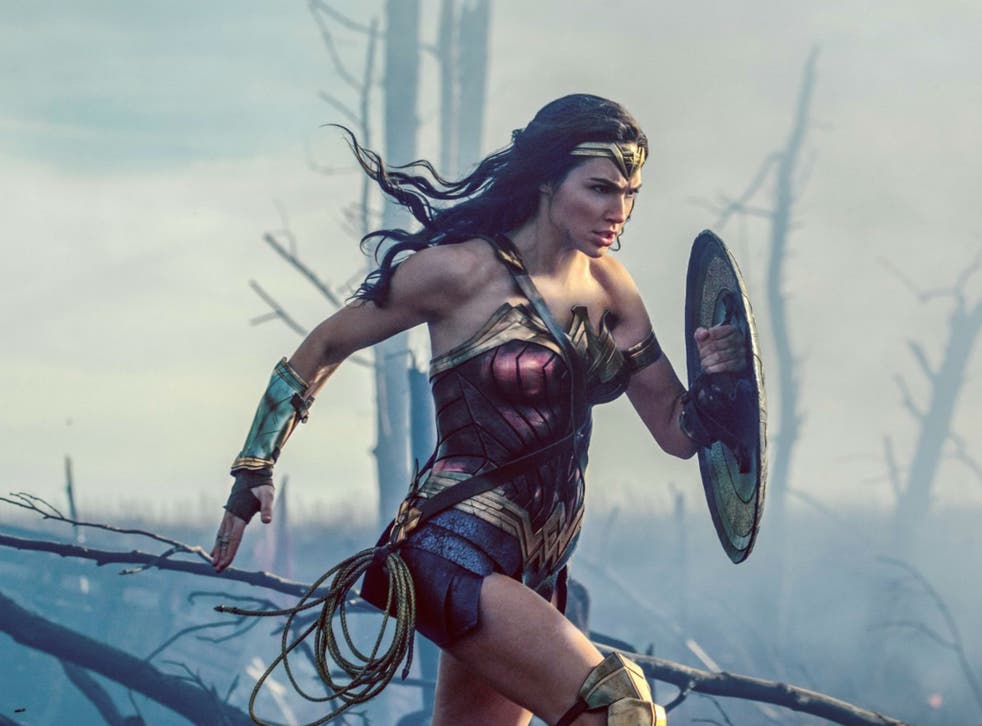 It would have been a fairly major plot twist if Wonder Woman had been pregnant in this summer's blockbuster (though I could see a working mum plot arc working), so it was vital that actor Gal Gadot's pregnancy be disguised.
Gadot wasn't showing during principal photography, but by the time she returned to Leavesden Studios for reshoots she was visibly five months pregnant.
Fortunately, the VFX department came to the rescue, cutting a triangle in the front of her suit and filling it with green screen cloth, then creating a seamlessly flat stomach in post-production.
"On close-up I looked very much like Wonder Woman," Gadot told EW in April of the reshoots. "On wide shots I looked very funny, like Wonder Woman pregnant with Kermit the Frog."
Gadot's graft while pregnant was apparently quite staggering.
"She's pregnant during part of the movie, in a suit out in a field in the freezing cold in others," Patty Jenkins added to EW.
"There are so many things we asked her to do: Now do it on one foot. Now shout while you're doing it. Now it's raining in the freezing cold and you've lost your voice, go. Everyday it was a hilarious gauntlet and she would do it."
Join our new commenting forum
Join thought-provoking conversations, follow other Independent readers and see their replies