Woody Harrelson showed up to a Hunger Games photocall in his PJs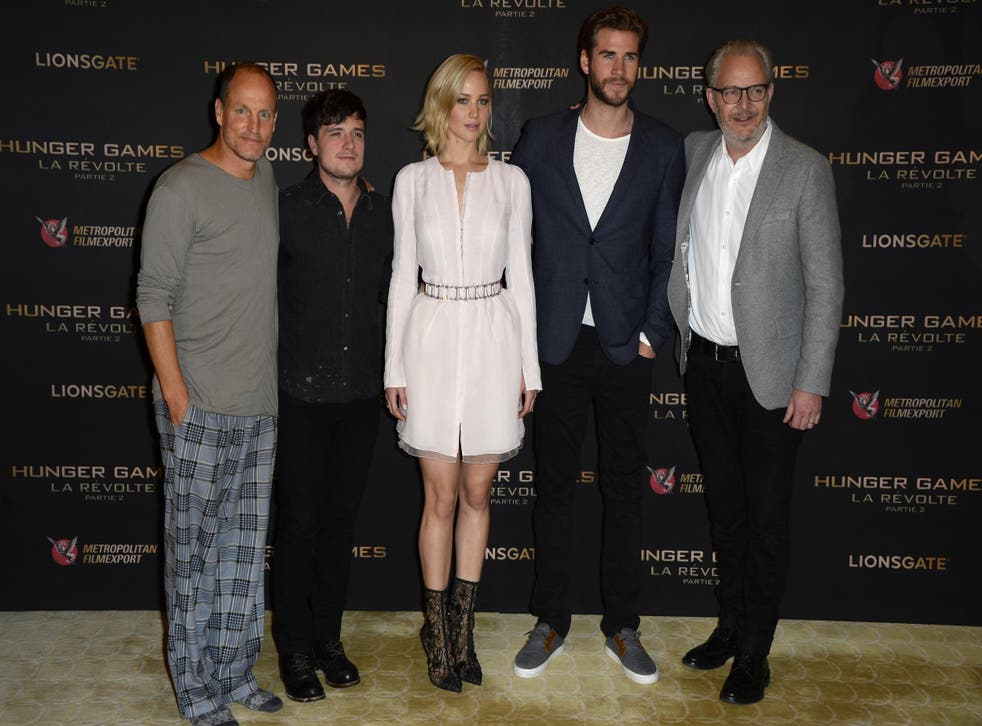 Woody Harrelson is usually as smartly-dressed as is expected of a major cast member when it comes to promo events for blockbusters.
Here he is getting the job done in a simple grey suit at the UK premiere of The Hunger Games: Mockingjay Part 2 on 5 November:
Four days later though, and Woody was getting a little tired of the red carpet and the press junkets and clearly thought, 'To hell with it, I am wearing my most comfortable pyjamas. My Sunday night, Netflix binge ones.'
Here are the best three things about this incident:
- Woody isn't even wearing shoes
- The entire point of photocalls are appearance
- All the rest of the cast were dressed up (see top image), so he permanently looked like a highly successfully photobomber who had camped out the night before.
It's okay Woody, Hunger Games is over now, you can go back to bed.
Join our new commenting forum
Join thought-provoking conversations, follow other Independent readers and see their replies