Zoolander 2 trailer: Benedict Cumberbatch's 'cartoonish' transgender character leads to calls for boycott
The petition reads: "This is the modern equivalent of using blackface to represent a minority"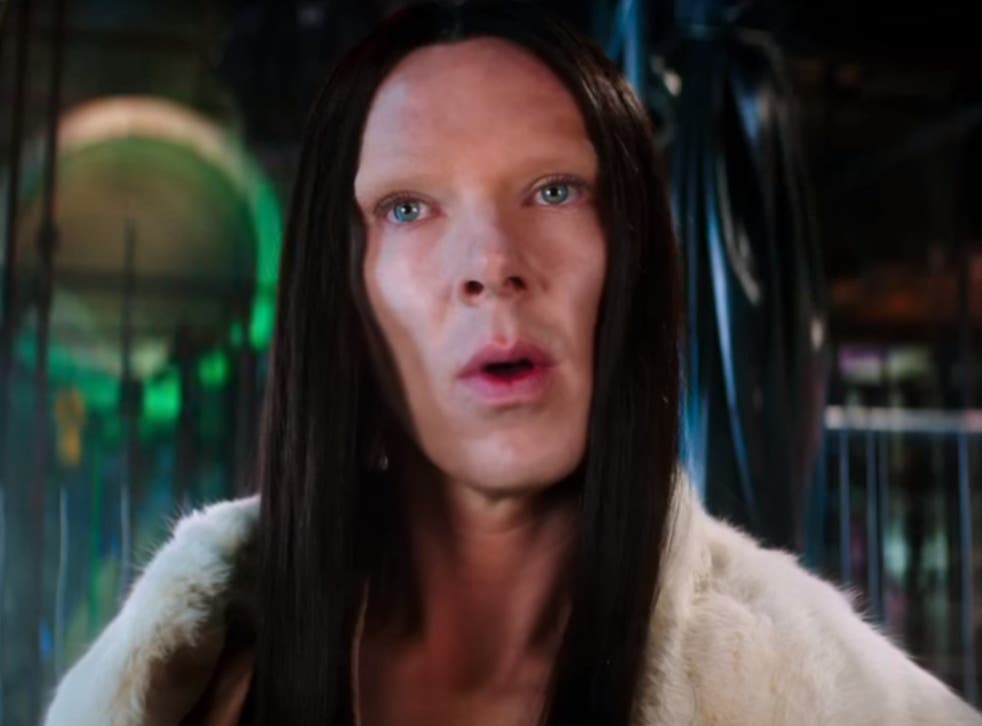 Benedict Cumberbatch's role in the upcoming Zoolander 2 has come under fire for making a "cartoonish mockery" of "androgyne/trans/non-binary individuals".
The trailer for the film was released earlier this week, revealing a surprise appearance by the 39-year-old as the androgynous model All, introduced as the "biggest supermodel in the whole world"
"Are you like a male model or a female model?" asks Ben Stiller's character Derek, to which Cumberbatch's character answers "All is All".
"I think he's asking is do you have a hot dog or a bun?" explains Owen Willson's Hansel, followed by a light giggle and the word "Oops" from All.
Since the trailer's release, a petition to boycott the film has garnered over 7,500 signatures. It claims: "Cumberbatch's character is clearly portrayed as an over-the-top, cartoonish mockery of androgyne/trans/non-binary individuals.
"This is the modern equivalent of using blackface to represent a minority."
Sarah Rose, who authored the petition, continued: "If the producers and screenwriters of Zoolander wanted to provide social commentary on the presence of trans/androgyne individuals in the fashion industry, they could have approached models like Andreja Pejic to be in the film."
Until 2014, Pejic was billed as an androgynous male model. Since undergoing sex reassignment surgery, she now identifies as a transgender woman, becoming the first openly transgender model to be profiled by Vogue earlier this year.
Zoolander's fashion quotes

Show all 4
The petition adds: "By hiring a cis actor to play a non-binary individual in a clearly negative way, they film endorses harmful and dangerous perceptions of the queer community at large.
"Tell Paramount Pictures, Ben Stiller, and Benedict Cumberbatch that mocking transgender/androgyne/gender fluid individuals is not okay."
Twitter users have also labelled the film 'transphobic' with one person writing: "Warning: Transphobia in The Zoolander 2 trailer. Basically, Benedict Cumberbatch's character is a transphobic joke".
Paramount Pictures, Ben Stiller and Benedict Cumberbatch have yet to comment on the petition or accusations of transphobia. You can view the petition here.
Register for free to continue reading
Registration is a free and easy way to support our truly independent journalism
By registering, you will also enjoy limited access to Premium articles, exclusive newsletters, commenting, and virtual events with our leading journalists
Already have an account? sign in
Register for free to continue reading
Registration is a free and easy way to support our truly independent journalism
By registering, you will also enjoy limited access to Premium articles, exclusive newsletters, commenting, and virtual events with our leading journalists
Already have an account? sign in
Join our new commenting forum
Join thought-provoking conversations, follow other Independent readers and see their replies