Zoolander 2: Benedict Cumberbatch's transgender character is a rare instance of worthy outrage - how did they get it so wrong?
If that was one of the film's funniest moments, we're in for a cringe-fest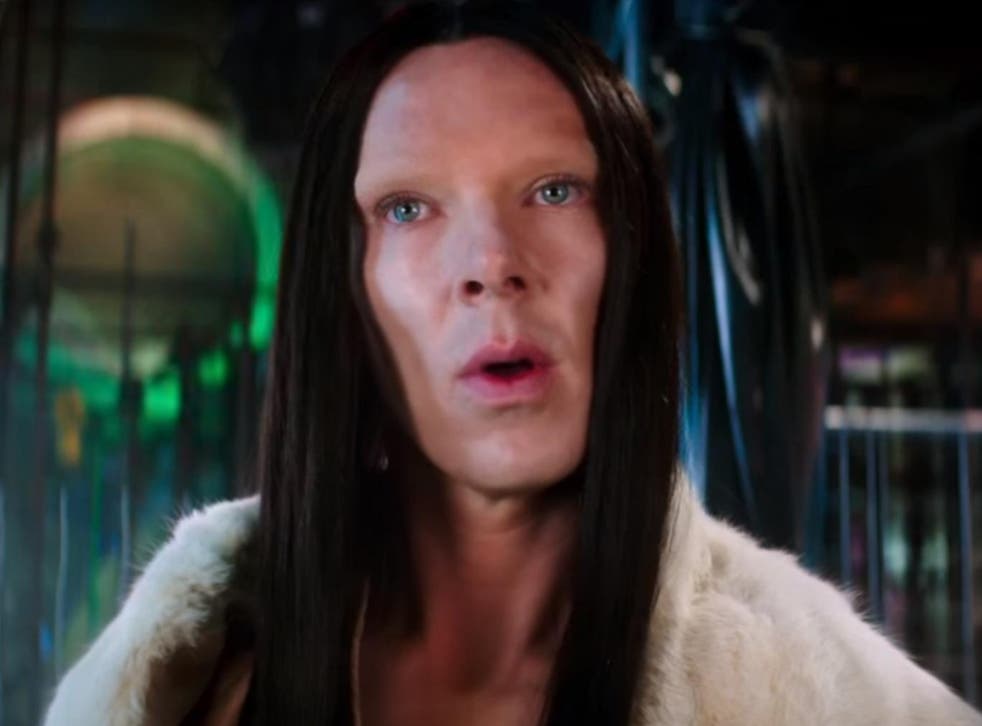 Waking up to headlines including the phrases 'causes outrage' and 'calls for boycott' and 'starts petition', I initially sighed as I clicked on them - surely this was just another case of people being overly sensitive and looking for something, anything, to Angry Tweet over?
Surely director Ben Stiller, who's made some good movies, and Benedict Cumberbatch, who seems like a smart guy, wouldn't create a trans/gender neutral character as "cartoonish" as people were making out?
Turns out they would. It's horrendous.
"Are you like a male model or a female model?" asks Ben Stiller's character Derek, to which Cumberbatch's character All's assistant answers "All is all".
"I think he's asking is do you have a hot dog or a bun?" chimes in Owen Willson's Hansel, followed by a Carry On-worthy giggle and "oops" from Cumberbatch.
Admittedly this was only a trailer, but if that's the most hilarious snippet they could find to tease the character, the sequel must be pretty weak.
It's important not to forget that Zoolander 2 is just a commercial comedy, and not a place for hyper-politically correct portrayals as some particularly stroppy boycotters would have wanted, but still, they could have done a better job at mining the gender fluidity narrative currently going on in the culture for humour.
South Park for instance, did a pretty good job with its recent episode 'Stunning and Brave', lampooning the overwhelmingly saccharine fawning and applause that has followed Caitlyn Jenner everywhere she's gone for the past six months, but this was literally just a dick joke and a bad wig.
Zoolander 2 had the opportunity to skewer a very weird moment in the fashion industry - when Instagram celebrity means as much as looks for models - but it doesn't seem like we're going to be getting a very sharp satire.
Register for free to continue reading
Registration is a free and easy way to support our truly independent journalism
By registering, you will also enjoy limited access to Premium articles, exclusive newsletters, commenting, and virtual events with our leading journalists
Already have an account? sign in
Register for free to continue reading
Registration is a free and easy way to support our truly independent journalism
By registering, you will also enjoy limited access to Premium articles, exclusive newsletters, commenting, and virtual events with our leading journalists
Already have an account? sign in
Join our new commenting forum
Join thought-provoking conversations, follow other Independent readers and see their replies