Olivia Colman has confirmed her status as national treasure thanks to her Oscar win for The Favourite – and endlessly endearing acceptance speech – but her journey to Hollywood deity began in an iconic AA advert almost 15 years ago.
Fans of the actor have been reminiscing about her star turn as Bev in the famous AA "Bev-Kev" advert, which was first shown in 2004.
In the ad, Colman can be seen with her screen partner Kev – Mark Burdis from Grange Hill – pulling up in a pristine car alongside their former selves in an old banger.
The pair stare at each other, calling out "Bev" and "Kev", with the scruffier versions unable to believe their alter egos have been able to afford such an expensive vehicle (all thanks to AA insurance, new Bev and Kev explain).
The popular AA commercial may have further pushed her into the public consciousness but Ms Colman, who was just starting her stint on the Channel 4 sitcom Peep Show when the advert appeared, said earlier this year that it almost ruined her fledgling career.
Oscars 2019: all the winners from the Academy Awards

Show all 21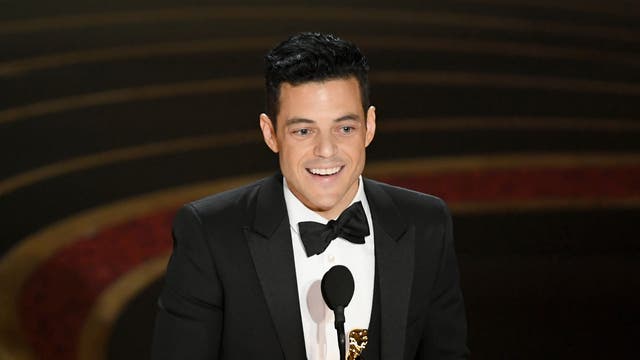 "AA! That has become the bane of my life. I thought they were going to run that for about a week but they ran it for what felt like four times a day for a year," she told her Broadchurch co-star David Tennant on his podcast in January.
"They ran it for a year having just given me a buy-out, it was really annoying. I lost some jobs," she said.
After winning plaudits for her regular role on Peep Show, Ms Colman subsequently starred in Green Wing, Rev, Hot Fuzz, The Iron Lady, and The Night Manager before her Oscar-winning performance in Queen Anne drama The Favourite.
Many of her friends and co-stars down the years were quick to join in with the celebrations after her Oscar success.
Her Peep Show colleague David Mitchell tweeted about her "brilliant speech", while Edgar Wright, who directed Colman on the film Hot Fuzz, tweeted that he was "so, so happy" for the actor, posting a photo of the Oscar-winner starring in the 2007 film, captioning the post: "Colman takes out the competish."
This year she will return to the small screen in the Netflix hit show The Crown, where she will replace Clare Foy in playing the Queen.
Join our new commenting forum
Join thought-provoking conversations, follow other Independent readers and see their replies