If the Oscars were all about diversity, why the joke about Asians?
Rock baited the viewers: 'If anybody's upset about that joke, just tweet about it on your phone'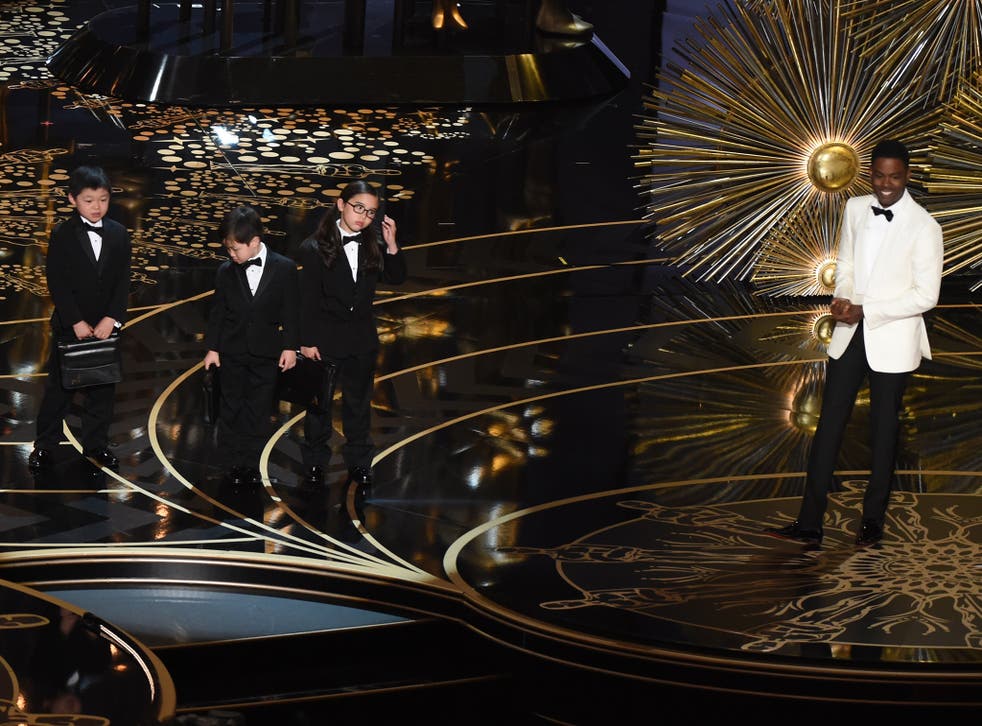 It seemed we were talking about diversity about every five minutes at the Oscars.
Chris Rock opened his monologue by saying he'd never be the host if he had to be nominated for the job. We all got the joke — Chris Rock is black, and for the second year in the row, not a single actor nominated for an Oscar was black.
But they also weren't Asian or Latino. Representation is a problem in Hollywood for all minorities, but all night long, the show's jokes focused almost entirely on the problem as it pertains to black people.
During a sketch in which Rock altered top movies to include actors of color, he chose Whoopi Goldberg, Leslie Jones and Tracy Morgan. Stacey Dash wished everyone a happy Black History Month. Kevin Hart joked, wasn't it about time they put him in the front row?
There was a lack of diversity in the lack of diversity. This became most apparent when Rock brought three Asian children to the stage, posing as "bankers" from finance firm PricewaterhouseCoopers.
"They sent us their most dedicated, accurate and hard working representatives," he said. "Please welcome Ming Zhu, Bao Ling and David Moskowitz."
"If anybody's upset about that joke, just tweet about it on your phone that was also made by these kids," he continued.
Chris Rock's opening monologue from Oscars 2016
And many people were upset, because the only mention of Asians was a stereotype about their smarts and a light-hearted reference to child labor.
There was even less attention on Hispanic actors, who are twice as under-represented as black actors at the Oscars, as Washington Post writer Dan Zak pointed out in this examination of why diversity is complicated in Hollywood.
Over the past 30 years, there were 17 nominated performances by Hispanics — if you include foreign film stars such as Demián Bichir (Mexico) and Catalina Sandino Moreno (Colombia) — and that's way out of step with the general population trend of the United States:
Alejandro Iñárritu summarized the way many audience members were feeling when he took the stage to accept his Best Director award. Iñárritu, who became the first director to win two years in a row since 1950, said now is the time to make sure there is so much diversity, it no longer matters.
"What a great opportunity to our generation, to really liberate yourself from all prejudice and this tribal thinking and make sure for once and forever that the color of skin becomes as irrelevant as the length of our hair."
Copyright: Washington Post
Join our new commenting forum
Join thought-provoking conversations, follow other Independent readers and see their replies