Oscars 2015: The people choosing the looks are the real stars of the Academy Awards
Never mind who they're wearing. Who styled them is what matters to red carpet A-listers. As Tim Walker discovers, there's big money riding on how good the talent looks
Tim Walker
Wednesday 18 February 2015 20:50 Comments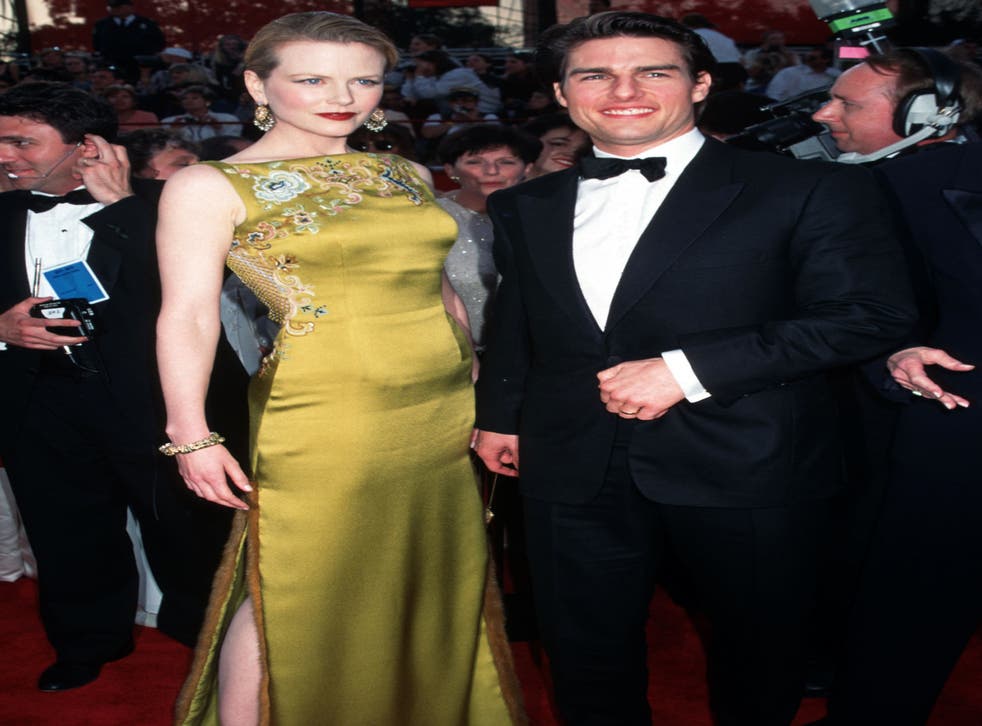 Not for nothing did Gone With the Wind win eight Oscars at the 1940 Academy Awards. Its producer, David O Selznick, was the Harvey Weinstein of his day: a past master of awards campaigning.
Four years after that triumph, he hired a model and bit-part actress named Anita Colby to groom Jennifer Jones, star of The Song for Bernadette, for the Oscars red carpet. Wearing a knee-length, black taffeta dress with a white ruffled collar, Jones went on to win the award for Best Actress (and several years later, would marry Selznick.)
Until then, the studios had relied on their in-house costume designers to dress their stars during awards season. But Colby was arguably the first of a new Hollywood species, bred to navigate the intersection of film and fashion that is today's red carpet: the celebrity stylist.
It wasn't until the 1990s, though, that the season became the fashion media feeding frenzy it is today. As recently as 1992, according to one possibly apocryphal tale, Jodie Foster and Annette Bening ran into one another at Giorgio Armani's Beverly Hills store and saw that they planned to wear near-identical Oscar frocks. Both figured, "So what?", and carried on regardless.
That had all changed by the end of the decade, thanks in large part to two women who, by rights, ought to feature in the annual "In Memoriam" roll-call at this Sunday's ceremony. The first was Joan Rivers, who died last year, two decades since she first hosted red carpet TV coverage at the 1994 Golden Globes. The comedian's caustic commentary introduced awards fashion to the masses, and struck terror into the hearts of even Hollywood's most stylish actresses.
The second was L'Wren Scott, who also died in 2014. In 1997, Scott, a former model and future fashion designer, was working in the costume department of Stanley Kubrick's final film, Eyes Wide Shut; and she styled its star, Nicole Kidman, for her appearance at that year's Oscars, in a chartreuse Dior gown, Martin Katz earrings and Manolo Blahnik mid-heel pumps – picked to ensure she would not tower too high over her then-husband and co-star, Tom Cruise.
Oscars 2015: Red carpet predictions from the spring/summer 2015 couture collections

Show all 22
The dress was hailed as ground-breaking, and secured the Hollywood reputation of its young British designer, John Galliano. "Nicole looked like a goddess and showed the world she believed in me," Galliano said later. "I had seen all of her work and wanted everyone to see her as a star in her own right, as well as being Mrs Tom Cruise."
The striking chartreuse colour, he added, "was controversial at that point because everyone was using primaries or pastels." But one observer was less than impressed. As Kidman wafted past her along the red carpet, Rivers reportedly yelled: "Nicole! Come tell me why you wore such an ugly colour! I hate that colour! You are making me puke!"
But the comedian was in a minority, and the night proved to be Kidman's coming-of-age as a fashion player, says Bronwyn Cosgrave, author of Made for Each Other: Fashion and the Academy Awards:
Access unlimited streaming of movies and TV shows with Amazon Prime Video Sign up now for a 30-day free trial
Sign up
"Before then, she had unruly hair and she'd been wearing flat-soled shoes to the Oscars because she was so much taller than Tom Cruise. That outfit had a huge effect; you could see the benefits of relying on a stylist. And for the next five years, she dominated the red carpet."
Today, the Oscars red carpet is a shop-front not only for designers and stylists, but also for stars. In 2004, a year after winning an Oscar for The Hours, Kidman was named the new face of Chanel No 5. The same year, after winning for Monster, Charlize Theron signed a multi-million-dollar deal to be the face of Dior's J'Adore, a position she still occupies.
Being the "Best Dressed" pays, says Cosgrave: "Awards season used to be solely a networking affair, where actresses would schmooze with executives to get their next role. But today, the luxury conglomerates all enlist celebrity spokespeople, and it's about getting the Louis Vuitton campaign or the Omega watch campaign."
Sometimes, a stylist will be responsible for negotiating deals between an actress and a fashion house, whereby the star will wear the brand to a certain number of red carpet events per year. Day to day, though, the stylist's job is more mundane: trawl the designer boutiques of LA and NYC in search of suitable looks for their client roster.
According to Vanity Fair, Hollywood studios now cap the pay of the stars' stylists at between $1,000 and $1,500 per day for actresses, and about half that for actors. Not much for a profession whose influence has, since 2011, been recognised by the Hollywood Reporter in its annual list of the top 25 "power stylists".
In its first year, the list was topped by Rachel Zoe, star of her own reality TV show, who pioneered the "boho chic" look with the help of clients such as Lindsay Lohan and Kate Hudson. Last year, the number one stylist was former New York Times fashion journalist Elizabeth Stewart, whose clients included three nominees at the 2014 Academy Awards: Sandra Bullock, Julia Roberts and Best Actress winner Cate Blanchett. Blanchett's outfit included a diamond ring, a diamond bracelet and 33-carat opal earrings worth a total of $18m (£12m).
While Jennifer Lawrence was tripping over her Oscar dress for a second year in a row, the red carpet sensation of 2014 was Lupita Nyong'o, who consistently cut a dash courtesy of stylist Micaela Erlanger. Modestly, Erlanger recently told Fashionista that creating a client's look is a joint effort: "There are so many politics behind what gets chosen," she said. "The boyfriend weighs in. The mom weighs in. The publicist weighs in. At the end of the day, it's about collaborating with the client."
And some.
Register for free to continue reading
Registration is a free and easy way to support our truly independent journalism
By registering, you will also enjoy limited access to Premium articles, exclusive newsletters, commenting, and virtual events with our leading journalists
Already have an account? sign in
Join our new commenting forum
Join thought-provoking conversations, follow other Independent readers and see their replies