Paul Dano interview: 'To some people, celebrity is alluring – for me it was almost repellent'
'There Will Be Blood' actor is now a first-time director with his film 'Wildlife' – he tells Alexandra Pollard how the project challenged his slow-paced, introverted nature
Saturday 03 November 2018 12:23
comments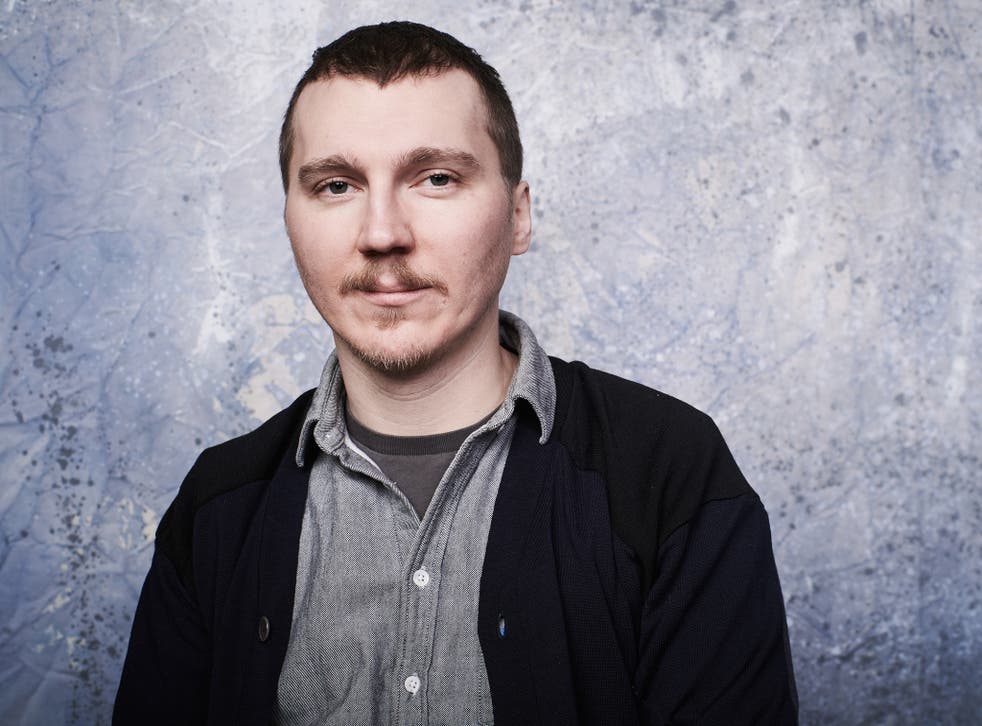 Paul Dano exists in slow motion. He is gentle, deliberate and almost disconcertingly unhurried – like the DMV-employee sloth in the film Zootopia. When he's acting, of course, he can switch gears at a moment's notice – think of his character Eli's fitful, misdirected fervency in There Will Be Blood – but in person, he moves resolutely at his own speed.
"I am slow," he admits, folded carefully into his chair in a London hotel room, his voice so relaxed that it frequently creaks. It's not midday yet, and the 34-year-old from Connecticut has already had coffee, tea, and is now on a second Coca-Cola. Apparently, this is Dano hopped up on caffeine.
"In the edit room too, I'm slow," he says. "I'm somebody who questions everything. I just think it's the way my brain works." Often, this plays to his advantage. Take his excellent directorial debut Wildlife – which is adapted from Richard Ford's 1990 novel, and stars Jake Gyllenhaal, Carey Mulligan and newcomer Ed Oxenbould as a family unravelling in 1960s Montana. While making Wildlife, Dano deliberated over each minuscule detail. You can see it in every shot, from the sprawling sweeps across the parched Montana landscape, to the static, scrutinising close-ups.
"I'm not easily satisfied," he says. "Even the curtains you're choosing in the house, you're like, 'Why? Why?' It took forever to find the right curtains. Sometimes it's unhelpful, because time is precious, time is money. As a director, you make hundreds of decisions every day. That was an interesting test for me."
Official trailer for 60s drama Wildlife starring Jake Gyllenhaal and Carey Mulligan
Dano's not used to having to spin so many plates at once. Before now, he had made a name for himself as an actor – one of the most talented, and indeed peculiar, of his generation. He's been in the business since he was 10, but it was as the purposely mute teenager Dwayne, in 2006's Little Miss Sunshine, that Dano first caught most people's attention.
A year later, a tiny role in Paul Thomas Anderson's There Will Be Blood became a starring one just a few weeks before shooting began, when the original actor set to play the preacher Eli Sunday was fired. In that, as well as in subsequent films 12 Years a Slave, Prisoners and the Brian Wilson biopic Love & Mercy, Dano demonstrated a compelling, inimitable physicality – one minute, he expresses himself using every single muscle in his body, the next, with the slightest twitch of his hangdog eyes.
Still, the attention that came with it never suited Dano. "I think when I was young, I was just scared," he says. "I think to some people, [celebrity] is alluring, and for me it was the opposite. It was almost repellent."
He never considered casting himself in Wildlife. "That was not of the slightest interest to me," he shrugs. "I think I wanted to be just the director. To be really focused on the camera, and working with the actors and the design. Yeah, I did not want to be thinking about [acting]."
Besides, directing required a completely different approach on set. When he's acting, Dano puts in headphones between scenes and listens to music – to help him get into character, sure, but chiefly so that people don't talk to him.
Access unlimited streaming of movies and TV shows with Amazon Prime Video Sign up now for a 30-day free trial
Sign up
He couldn't do that on Wildlife, but the experience thrilled him anyway. "I mean, there were times where I remember feeling like I didn't get any alone time, and as an introvert I need alone time. So I remember at lunch, always being alone. People were like, 'Do you wanna come eat?', and I'd be like, 'No, I need 20 minutes'. But otherwise I liked it."
"Acting," he says, "is a bit more lonely. So much of your work you do before you arrive. So when you come to set, you might be carrying that spirit with you, and even though I'm engaged with a great actor across from me, and we're doing a scene and we're collaborating, we're communicating… I don't know, it's just different. For example, the headphones thing, sometimes you don't want to be... I don't know." He has a habit of trailing off like this. Most of his sentences end in either, "I don't know," or "do you know what I mean?", the latter often said so earnestly that it doesn't feel rhetorical.
"Directing is like playing in a band," he continues. "You're in concert with everybody, and it's so collaborative, and you're really trying to get the best out of everybody. You're being a bit of a parent almost."
A few weeks after we meet, I discover that Dano is also now an actual parent. His partner, actor and writer Zoe Kazan, gave birth at the end of August, and their new-born daughter travelled with them to London. "I'm so tired and I'm so in love," he told Jimmy Fallon. "It's so extreme. Your heart has gone supernova in one sense." That explains the caffeine overload.
Wildlife is about parenting, too – though it's far from a how-to guide, exploring instead what might drive a parent to let their child down, and how their child might cope when they do. After Jerry (Gyllenhaal) leaves his family for several months to fight wildfires, his wife Jeanette, played with a fraught, inscrutable melancholy by Carey Mulligan, embarks on an affair with an older man she doesn't seem to find particularly attractive. We watch this unfold through the horrified eyes of her 14-year-old son Joe (Oxenbould).
"I think she's having a crisis of identity," says Dano. "Because if you have a kid when you're 20, and you follow your husband around, especially in that time period, there's probably so many parts of you that never got to live."
It was a unique experience for Mulligan to play a woman who was "allowed to be wrong and out of control". "I've worked on jobs in the past," she told Deadline magazine, "where the character misbehaves, and that's never made its way to the final cut. I've asked why and they've said, 'Well the audience really doesn't like it when she's nasty.'"
Dano was shocked when he found that out. "For me, I felt like it would be really fun to see Carey play somebody more messy, and she did too – but the reason was that she doesn't get the chance to play that. It seems like people want women to be a certain something on screen, and it's hard for them to accept flaws. And I think sometimes, men are lionised for their f***-ups. It can be cool or something."
Dano and Kazan adapted the screenplay for Wildlife together – though he attempted it on his own first. "I thought about hiring a writer," he says, "and then I thought of the final image, and I thought, 'Oh wait, maybe I can try writing it.' So I wrote a first draft, and then I got into it and was like, 'OK, this might be pretty good!' So I gave it to Zoe to read… and she just tore it apart."
Her feedback stung. "We fought," he says with a smile, "and we didn't get through many notes, and she said, 'Why don't you just let me do a pass. I see what you're trying to do.'" When she came back to him with a re-draft, he had to concede that she'd made it better. "I think there were some really good guts there," he says, "and then she really helped pull it together."
It helped that Dano related so strongly to Ford's novel. "I think I saw myself and my parents and my grandparents," he says. "There's something that he captured in the prose, that family is one of the greatest loves of our life, and because of that, it's also the source of some of our greatest pain. I just find that very true and beautiful.
"There's also something about the mystery of who our parents are," he continues, "that felt really haunting to me. That they have past lives, and they have their own problems."
Our time's up. Slowly, he gets to his feet, off to see his six-week-old daughter, and to navigate that mystery himself.
Wildlife is out in UK cinemas on Friday 9 November
Support free-thinking journalism and attend Independent events
Join our new commenting forum
Join thought-provoking conversations, follow other Independent readers and see their replies