A Prayer Before Dawn, film review: Prison dramas don't come more bruising
Dir Jean-Stephane Sauvaire, 114 mins, starring: Joe Cole, Vithaya Pansringarm, Panya Yimmumphai, Nicolas Shake, Sura Sirmalai, Pornchanok Mabklang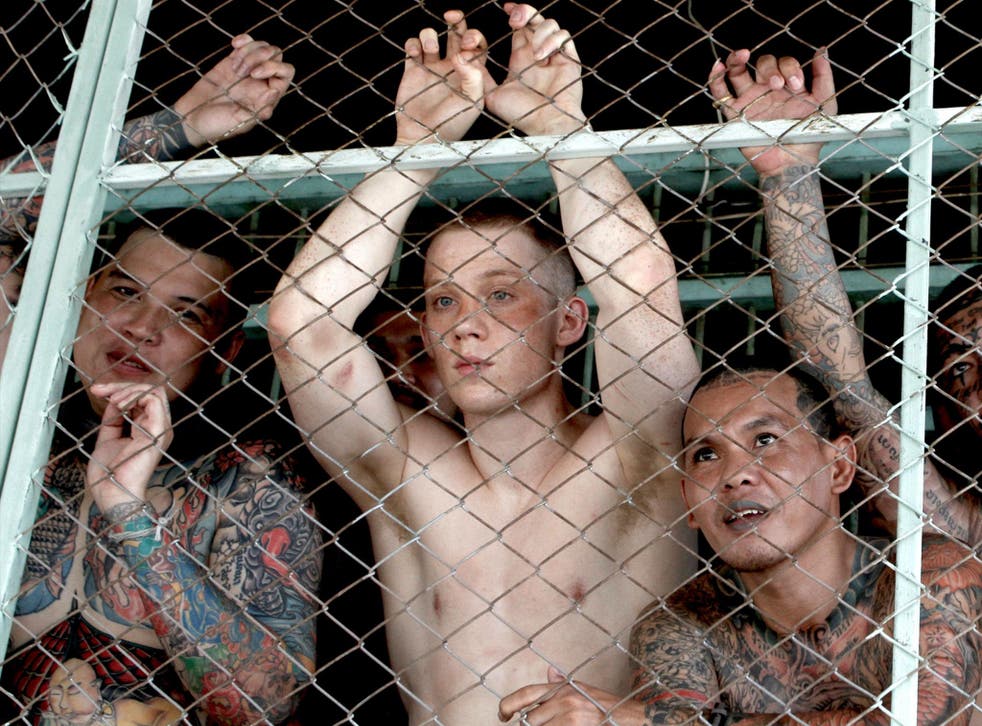 Prison dramas don't come any more bruising than real-life story A Prayer Before Dawn. The film was shot in Thailand and is set in the Bang Kwang jail nicknamed the "Bangkok Hilton" where young Liverpudlian kickboxer and drug dealer Billy Moore (played by a shaven-headed Joe Cole) was locked up.
Early on, director Jean-Stephane Sauvaire approaches the story as if he is a making a near-silent movie. Billy doesn't speak the local language and so struggles to communicate with his fellow inmates. He sees extraordinary scenes of degradation and misery all around him, witnessing rape, suicide, police brutality and corruption. We have no sense of how much time is passing. Billy is generally able to stand up for himself. "Fook of!" he'll yell in his broad scouse accent at anyone who crosses him. Gradually, he is accepted by the dozens of other tattoo-covered convicts with whom he shares the very crammed cell. (They all sleep on top of one another, like fish in a tin.)
Although prisoners are ready to do unspeakable things to friends and enemies alike, there is also an obvious camaraderie between them in their shared misery. They smuggle cigarettes (which are the de facto currency inside the jail), gamble incessantly and always try to procure drugs from the guards. Billy befriends Fame, a transvestite inmate who advances him cigarettes and takes pity on him.
Certain scenes here echo Alan Parker's Midnight Express. There is even a slow-motion biting scene. Billy is a survivor who'll go to extreme lengths to establish himself as a top dog. He claims he has no family. (In fact, he is too ashamed to let his relatives back home in Britain know what has happened to him.) When a prison guard bribes him to "beat up the Muslim guys" who are threatening the smuggling business, Billy almost kills them.
25 new films to look out for in 2018 that aren't sequels

Show all 25
In its second half, A Prayer Before Dawn turns into a conventional redemption story. "I need to fight," Billy declares, finding a way to channel his aggression as part of the prison boxing team. His prowess earns him extra privileges as he trains for a national bout. In essence, we're watching Rocky done kickboxing style and behind bars. The narrative may be just a little corny (even if it is based directly from its subject's experiences) but Sauvaire films the training and the fights with the same ferocious intensity as he does the earlier scenes of prison brutality. During some of the bouts, there is very little cutting. This makes it clear that Billy and his opponents are fighting for real, not relying on camera tricks. His coach is a wonderfully laidback figure who always has a cigarette dangling from his mouth even as he demonstrates how best to kick someone in the midriff.
Most of the cast are non-actors. Many were real-life gang members and look their parts. (They have tattoos on every part of their skin from their faces downward.) Cole (best known for his role in Peaky Blinders) excels as the Liverpudlian locked up a very long way from home. He captures his character's relentless aggression and the low cunning he needs to survive but he also shows us Billy's humanity and very occasional moments of vulnerability. It's a full-blown method-style performance. We don't question its authenticity for a moment.
Join our new commenting forum
Join thought-provoking conversations, follow other Independent readers and see their replies