Atlanta season 2 episode 6 'Teddy Perkins' review: Creepy, Kubrickian horror from the show that takes the most risks
Already being hailed 'better than Get Out' by fans, it sees Darius on a terrifying quest for a piano with multi-coloured keys
Christopher Hooton
Friday 06 April 2018 15:21 Comments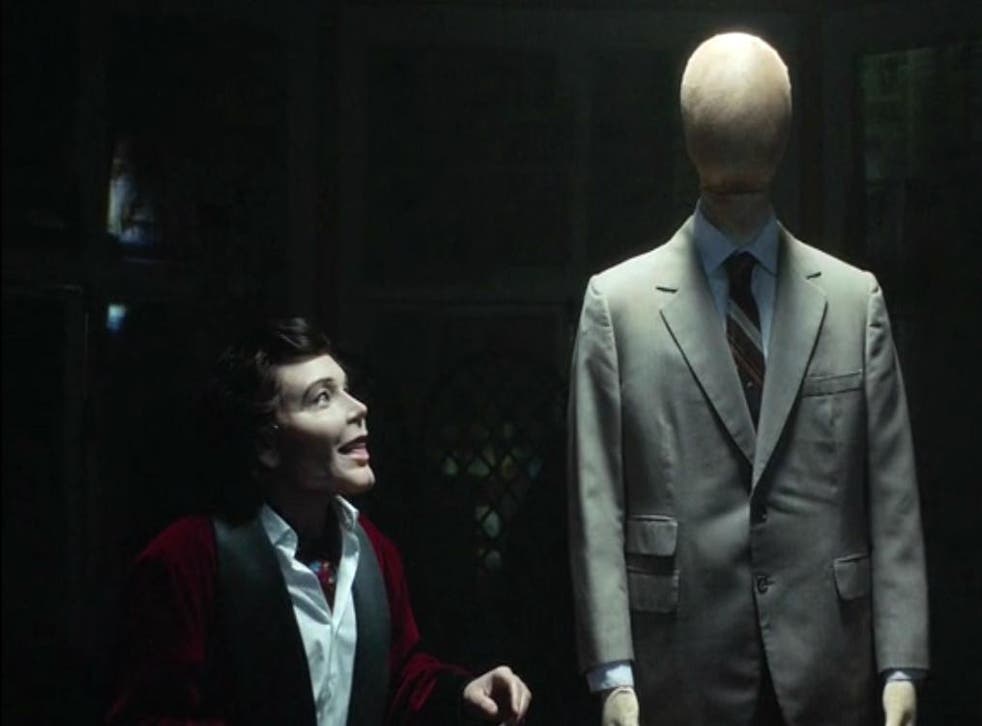 Tasked with making the follow-up season to a Golden Globe-winning debut, a lot of showrunners might decide to play it safe, or else stress about advancing the plot and the characters and their arcs.
Not Donald Glover though, who last week in Atlanta (FX) put out an episode about Paper Boi simply waiting on a haircut and this week crafted a standalone, bumper-length horror.
41 minutes-long and shown without advert breaks, 'Teddy Perkins' saw Darius on a mission to freecycle a piano with rainbow-coloured keys, because Darius.
But anyone who's ever used Craigslist or similar will know that free shit doesn't come without a psychic cost - usually the owner of said shit being incredibly unnerving.
Atlanta Season 2 Episode 6 - trailer
Theodore "Teddy" Perkins is the man with the piano, the surgically-enhanced/deformed owner of a tired, empty mansion who enjoys nothing more than sitting down in front of a soft-boiled ostrich egg.
Part The Shining, part Get Out, we see Darius grow increasingly uncomfortable as Teddy fleshes out the scarring backstory to the piano (Teddy Perkins is credited as "Himself" in the credits, but I'm pretty sure it's Donald himself behind the mask).
Darius was of course the best character to drop into this situation as anyone else would have gotten the hell out of there within the first minute, but he can't resist a good quest, is fascinated by the surreal and is a firm believer in fate.
"Rap; there's a funny one. I found it never quite grew out of its adolescence," Teddy says during a random side-discussion about music, before revealing that what appeared to be his butler page machine is actually a tape recorder, playing back reminders like "finish that hat for Dionne Warwick". Somehow, the episode manages to be as funny as it is terrifying, Teddy inviting Darius to "Twitter or Blogspot" about his visit and Alfred and Ern cracking up over Darius' predicament over at a drive-thru.
In just 40 minutes, Glover manages to weave societal resonance into the episode along with fear and humour, it transpiring that, much like Michael Jackson (and other black prodigies name-dropped), Teddy was driven to lunacy and plastic surgery by an overbearing father who was determined that he break into the often overwhelmingly white industry that is the arts. It leads to a violent climax, that probably won't be mentioned in Atlanta ever again. A weird blip in the strange life of Darius.
Completely gripping stuff, innovative and risk-taking and fun.
Honestly, if you told me next week's episode mixes live action and animation and is set in a subterranean desert I'd believe you.
Register for free to continue reading
Registration is a free and easy way to support our truly independent journalism
By registering, you will also enjoy limited access to Premium articles, exclusive newsletters, commenting, and virtual events with our leading journalists
Already have an account? sign in
Register for free to continue reading
Registration is a free and easy way to support our truly independent journalism
By registering, you will also enjoy limited access to Premium articles, exclusive newsletters, commenting, and virtual events with our leading journalists
Already have an account? sign in
Join our new commenting forum
Join thought-provoking conversations, follow other Independent readers and see their replies