Baby Driver review: An entirely original piece of jukebox filmmaking
Much of the pleasure here lies in the sheer zest and ingenuity with which writer-director Edgar Wright moulds the music to the mood – and vice versa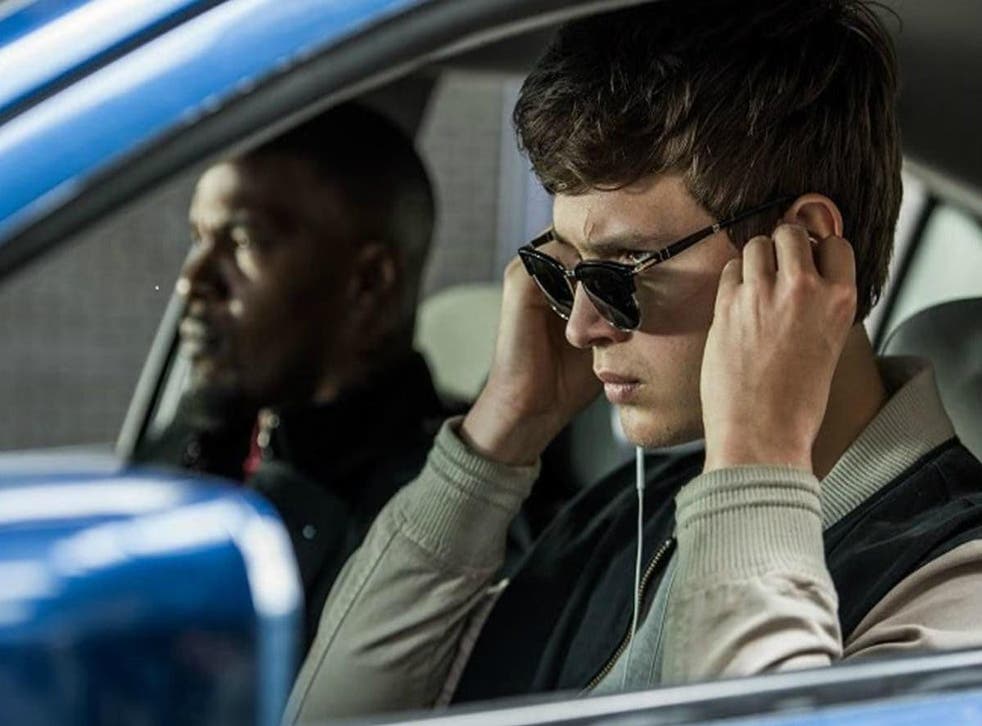 Edgar Wright, 113 mins, starring: Ansel Elgort, Lily James, Eiza González, Jon Bernthal, Kevin Spacey, Jon Hamm, Jamie Foxx
In a summer of yet more synthetic blockbusters, Baby Driver feels entirely original. This is jukebox filmmaking, a wildly energetic movie whose characters behave in line with the songs that fill its soundtrack. It has soul, blues, jazz, a bit of punk, Britpop, easy listening, some glam rock and even a little Simon and Garfunkel.
Much of the pleasure here lies in the sheer zest and ingenuity with which writer-director Edgar Wright moulds the music to the mood – and vice versa. His screenplay rivals that written by Quentin Tarantino for True Romance (1993) both in its wisecracking wit and the way it combines hardboiled gangster movie tropes with youthful romanticism.
Wright has cast the film in a sly way. The main character, Baby, is played by Ansel Elgort, the young American actor best known for tearjerker The Fault In Our Stars (2014). He's the clean-cut boy next door type and yet Wright has him playing a getaway driver. "He's a good kid and a devil behind the wheel," we're told. His routine is always the same.
On any given heist, he'll take his timings from the song he has chosen from one of his many iPods. Driving for him is akin to performance art. He'll mouth the words of a song as he shifts gears, accelerates, reverses and whips up the speed. His reactions are lightning-quick but he has an innocent enthusiasm that distinguishes him from older, more world-weary types behind the wheel like, say, Steve McQueen in Bullitt (1968) or Ryan Gosling in Drive (2011).
Wright surrounds his juvenile lead with ruthless career criminals. Kevin Spacey is cast true to type as the sleekly malevolent mastermind, Doc, who plots the heists. Doc has some mysterious hold over Baby and regards his fresh-faced young driver as his lucky charm. He hires some real pieces of work to do the robbing.
Buddy (Mad Men's Jon Hamm), an unshaven, hedonistic wastrel, and his glamorous and sleazy girlfriend, Darling (Eliza Gonzalez), are tolerant toward Baby but that's more than can be said of the trigger-happy Bats (Jamie Foxx) or of the thuggish Griff (Jon Bernthal.) They're suspicious of their driver's calmness, his youth and his near silence.
Near the start of the movie, Wright throws in a tremendous Fast and Furious-style chase sequence which entails Baby roaring the wrong way up freeways, squeezing his car through the narrowest of gaps, running past countless red lights and wreathing his way through traffic as the cops follow behind. He is a virtuoso – "Mozart in a Go-Kart," as he is nicknamed –and "too fast to die."
Off duty, he hangs out in his apartment with Joe (C. J. Jones), a wheelchair bound old man who can only communicate through sign language. When he is not listening to music it, he is making it, mixing tapes from random conversations he has recorded.
Access unlimited streaming of movies and TV shows with Amazon Prime Video Sign up now for a 30-day free trial
Sign up
Early on, the film feels like a spoof: a cartoonish, tongue in cheek version of the traditional Hollywood heist movie touched with Wright's familiar British irony. (He is the director of Shaun of the Dead and Hot Fuzz, after all.) Helot's "Baby" is such a carefree and laidback character that it is hard to imagine that too much darkness will be allowed to intrude into the storytelling.
The film, though, has an unexpectedly nasty streak. Subliminal flashbacks hint at distressing events in Baby's childhood and explain why he is just so obsessed with his mother. As the heists continue, we realise that innocent people as well as guilty ones are dying in profuse numbers. Buddy and Bats have little compunction about using their guns.
In amid the mayhem, Wright chronicles the burgeoning affair between Baby and the beautiful young waitress Debora (Lily James) he meets in his regular diner. As they joke about songs, make small talk about their respective names and go to the laundrette together, they behave like young lovers on leave from some 1980s bratpack movie.
They seem to inhabit an entirely different world to that of Doc and his associates. To Debora, Goodfellas isn't a Scorsese gangster film but the local pizza chain. Lily James plays the waitress with considerable charm, as if she is a blue-collar version of Cinderella. She's opinionated, witty but also touchingly naive. (Her innocence, unlike that of Baby, isn't put on). She thinks Baby is a chauffeur and doesn't even begin to suspect that he is a driver for the mob.
There are times when the film begins to tie itself in knots. The carefree scenes between the young lovers sit uncomfortably next to the more twisted and macabre episodes. When the two worlds collide, we expect the sweet natured and sensitive Debora to be distressed by the bloodshed but she is as little affected by it as Baby himself.
Wright goes out of his way to give the minor characters depth and back story. At the same time, though, the storytelling remains highly stylised. The main protagonists are deliberately caricatured stock types - heavies who wear shades indoors and out and who speak in he kind of hardboiled, very arch language that you expect to hear in Tarantino movies. "In this business the moment you catch feelings is the moment you catch a bullet," Bats warns Baby.
There is a ritualistic feel to events – a sense that Bats, Buddy and co already know their fate and are acting out pre-ordained roles. Occasionally, the film risks stalling and becoming self-conscious and even pretentious. Whenever this happens, though, all it needs is for Baby to get back behind the wheel with some new music to inspire him.
"Don't trust anybody but each other, and don't look back," is the advice he and Debora are given as they take to the road. The message may sound glib but that doesn't make it any less exhilarating.
Join our new commenting forum
Join thought-provoking conversations, follow other Independent readers and see their replies