Barbara, Christian Petzold, 105 mins (12A)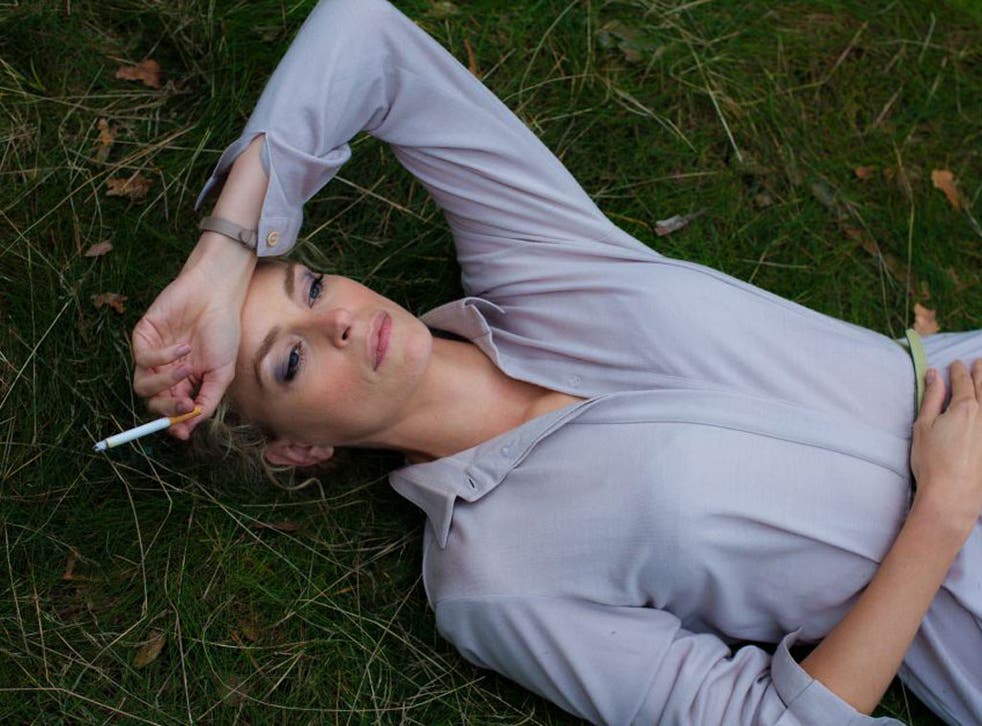 Remember the 2006 drama The Lives of Others, about surveillance in the old East Germany? Its ambitious novelistic sprawl would have expanded nicely into a television series – you could imagine the film's Stasi snooper as a TV anti-hero, a shabbier Don Draper or Tony Soprano in ill-fitting headphones.
By contrast, Christian Petzold's Barbara – this year's German contender for the Oscars – is a miniaturist take on the same world, dealing with one woman's predicament in a small corner of a vast, oppressive system. That in itself doesn't necessarily make Barbara a better film (although I prefer it); it simply means that it's extremely taut and intense – like its heroine, played by Nina Hoss.
The time is 1980, and Barbara Wolff is an East German doctor who, because she has applied for a visa to the West, has been stripped of her job in a major Berlin hospital and sent to a new post in the countryside. She has been assigned a pokey flat with a contemptuous landlady, and can expect to receive regular home visits from local Stasi official Schütz (Rainer Bock).
Barbara clings to what pleasures and hopes she can. She has a lover from the West and snatches trysts with him, in hotel rooms or on forest floors, when he's on business trips; he has a plan to get her across the border. At work, she tends to Stella (Jasna Fritzi Bauer), a young woman who's contracted meningitis while escaping from a grim work camp for less fortunate offenders against the state. And there's a friendly face in the hospital, Barbara's new colleague André Reiser (Ronald Zehrfeld) – although part of his job is clearly to keep her under watch.
The film is built on the delicate play of trust and doubt. When Barbara arrives in town, her defences raised, people see her as a haughty Berliner; she's warned not to be too "separate" (in a nation then defined by separation). In one scene, André tells Barbara how he too was demoted to this hospital – a quietly devastating tale of how bad governance and underfunding wreck lives, from the very cradle. But the story is almost too awful to be true, and André knows that Barbara isn't prepared to buy it.
Precise strokes sketch-in a cut-price society: a passing motorist peers into a car from the West and comments, in tones of moral disapproval, "it's upholstered". Schütz too has his private sorrows – though the film doesn't use this to make him more conventionally sympathetic.
Nina Hoss has been director Petzold's muse over five films, including the hauntingly strange Yella, a sort of boardroom thriller with metaphysics. Almost always on screen in Barbara, Hoss is a magnet, drawing the drama and our attention towards her. She's magnetic and slightly scary, with huge eyes emanating chilly suspicion, her leanness suggesting a woman who's suffered and is used to living off her inner resources; Barbara is an athlete in the business of keeping body and soul together. Hoss is nicely matched with Zehrfeld as André, whose fleshiness – he resembles a younger, softer Russell Crowe – suggests he's found an easy accommodation with the system. His bear-like affability isn't to be trusted, but André apparently senses that with Barbara he can be the thinking, feeling man that the system doesn't allow. In a tantalising scene, he expounds to her on Rembrandt's The Anatomy Lesson and reveals that he too is secretly on the side of the scrutinised individual. Or so he wants her to think.
Still unsung in Britain, Petzold specialises in skeletal, teasing narratives that resonate all the more for their spareness. There isn't a moment lost in Barbara – the last 20 minutes are a miracle of narrative economy – and Hans Fromm's photography is unfussily atmospheric, the dark-gold night scenes suggesting that all these people are bugs trapped in amber for observation. We repeatedly see Barbara on her bike: women on bicycles are a leitmotif of Second World War stories (think of Paul Verhoeven's Black Book), embodying female resistance and isolation. It's a reminder that, though belonging to a different period, Barbara is a war story too, as nerve-racking as the best.
Join our new commenting forum
Join thought-provoking conversations, follow other Independent readers and see their replies