Better Call Saul season 3 episode 9 'Fall' review and recap: Kim Wexler has reached her Skyler White moment
The penultimate episode of season 3 bounced along nicely but ultimately didn't captivate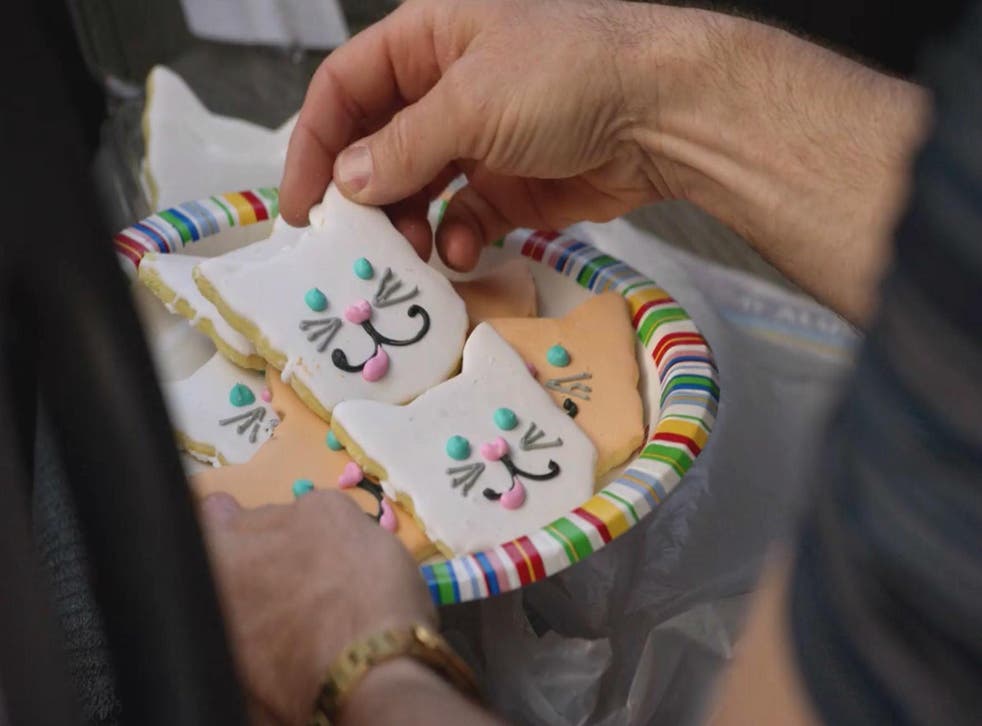 Last week's Better Call Saul saw a 'Slip' and this week it was a 'Fall', as Jimmy fully descended into some real nasty business and playing it straight took its toll on Kim.
*Season 3 episode 9 spoilers ahead - Netflix link to episode here*
I bemoaned a lack of screen time for the supporting characters in episode 8, slightly wishing by this point that the prequel was Better Page Gus or Better Meet Mike In A Dark Parking Lot, and episode 9 wasn't much different, though it was, on the whole, a stronger instalment.
Mike got just a single scene this week, heading to the offices of Madrigal Electromotive (which you'll remember from Breaking Bad) for a meeting with Lydia, who offered him a dummy role of 'security consultant' in order to launder his money.
Takeaway 1: she was matter of fact about it but clearly fearful of the scheme's mastermind, "more than just a drug dealer" Gustavo Fring.
Takeaway 2: Mike resembles a boulder more and more each week, and his withering response to a Segway should be the internet's new favourite reaction GIF.
In the now pretty adrift Chuck storyline, Howard suggested Chuck essentially retire - at least to a cozy part of H.H.M. away from the courtroom - and unsurprisingly the elder McGill was having none of it, threatening to sue the law firm he founded for his stake.
Takeaway: Howard clearly wants Chuck to quietly go away, perhaps an unlikely alliance with known Chuck manipulator Jimmy could help with this?
Over in an abandoned rain-soaked industrial facility, Gus and Hector had a brief sit down in which Hector was informed by phone that Don Eladio wanted to stick with Gus' distribution method, effectively rolling Salamanca's into Fring's.
Hector was not best pleased, saying a terse "fuck you" to Eladio behind his back and Gus to his face.
Access unlimited streaming of movies and TV shows with Amazon Prime Video Sign up now for a 30-day free trial
Sign up
Takeaway: Nacho's poisoned pills are clearly starting to take effect, will he simply drop dead the next episode? Or will Gus, an expert in murder, suss out the bungling assassination plan and command Nacho to take whatever pills remain back? This would explain why Hector only ends up in a wheelchair rather than dead.
Jimmy really discarded whatever honour he had left this week, finding out that he stood to make over a million dollars from the Sandpiper case and consequently manipulating the home's elderly residents into settling. He literally made an old lady cry and still kept the pressure up. Kim meanwhile tried to solve their money problems with good old-fashioned lawyering, working on the oil drilling litigation she already didn't have time for and, after being too stressed out to even engage with Jimmy's Sandpiper news, proceeding to crash her car at the episode's close.
Takeaway 1: Jimmy may have celebrated at the episode's close but I can't see him getting the money even if he then just squanders it - it feels as though the windfall will somehow escape his grasp.
Takeaway 2: This was a big moment for Kim this week. Bloodied, she was left stood by the side of the road, court papers swirling across the road and desert. None of this was directly Jimmy's fault, but his influence, capriciousness, and unreliability have certainly got her into this mess. She seems to have reached a crossroads similar to Skyler's in Breaking Bad: does she join Jimmy in cutting corners even if it means swerving the law, or does she make the decision to get the hell out of there?
Given she's absent in Breaking Bad, death or a move away from Albuquerque certainly seems to beckon for Kim
'Fall' was yet another Better Call Saul episode that felt like it was simply setting things up. Craving to know what happens next is a sign of a good, compelling show, but only if you also feel you're getting satisfaction in the immediate episode, and I don't a lot of the time lately with BCS.
Join our new commenting forum
Join thought-provoking conversations, follow other Independent readers and see their replies