Big Hero 6 (3D), movie review: Subtle and moving but with all the thrills of a big-budget movie
(PG) Don Hall, Chris Williams, 108 mins Voiced by: Scott Adsit, Ryan Potter, TJ Miller, Jamie Chung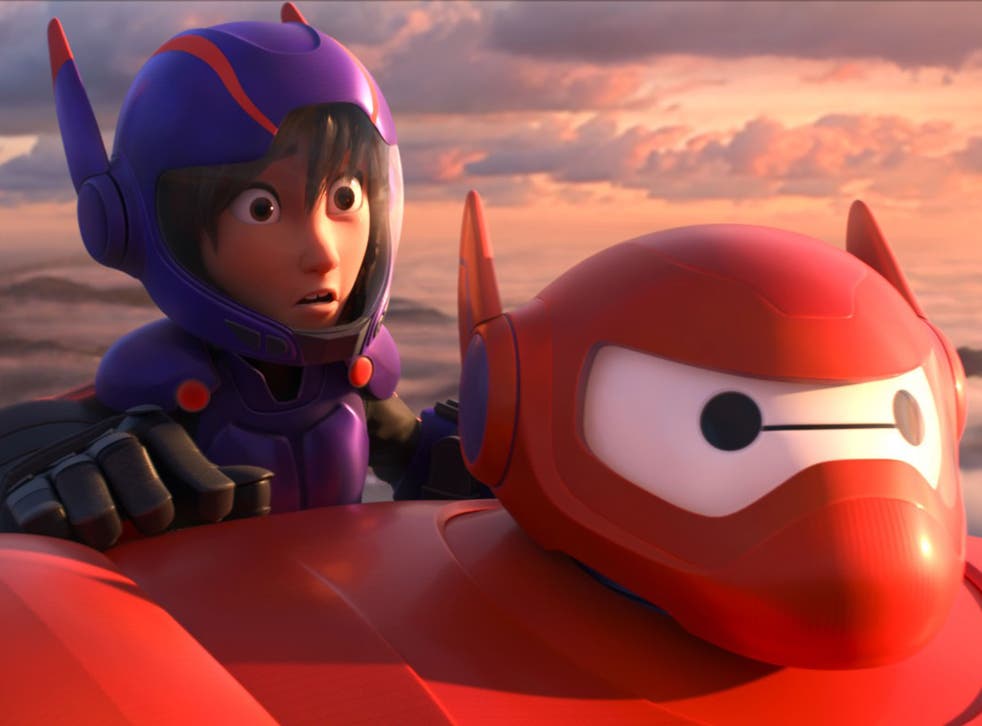 This is fusion film-making, a Disney-made, John Lasseter-produced film set in "San Fransokyo," a city that is part San Francisco and part Tokyo. It plays heavily on Japanese ideas of animism – the belief that non-human objects can have a spiritual life.
You'll have to have a very hard heart not to warm to its lovable healthcare robot hero, Baymax, a white balloon-like figure with more than a passing resemblance to the Michelin man. He is the creation of Tadashi, a computer-programming guru whose troubled, robotics genius younger brother Hiro Hamada activates and takes control of him.
The film deals in a subtle and moving way with grief and teenage anxiety while serving up all the thrills of a big-budget animated movie with superhero protagonists.
It is also refreshing to come across a film based on a Marvel comic that celebrates geeks and pays more attention to its teen hero's intellect than to his robots' fighting prowess.
Register for free to continue reading
Registration is a free and easy way to support our truly independent journalism
By registering, you will also enjoy limited access to Premium articles, exclusive newsletters, commenting, and virtual events with our leading journalists
Already have an account? sign in
Register for free to continue reading
Registration is a free and easy way to support our truly independent journalism
By registering, you will also enjoy limited access to Premium articles, exclusive newsletters, commenting, and virtual events with our leading journalists
Already have an account? sign in
Join our new commenting forum
Join thought-provoking conversations, follow other Independent readers and see their replies