Blue Planet 2 episode 1 review, BBC One: Hearts melt with the icebergs as walruses are left stranded
TV's most easy-on-the-eyes show is back with stunning, unprecedented visuals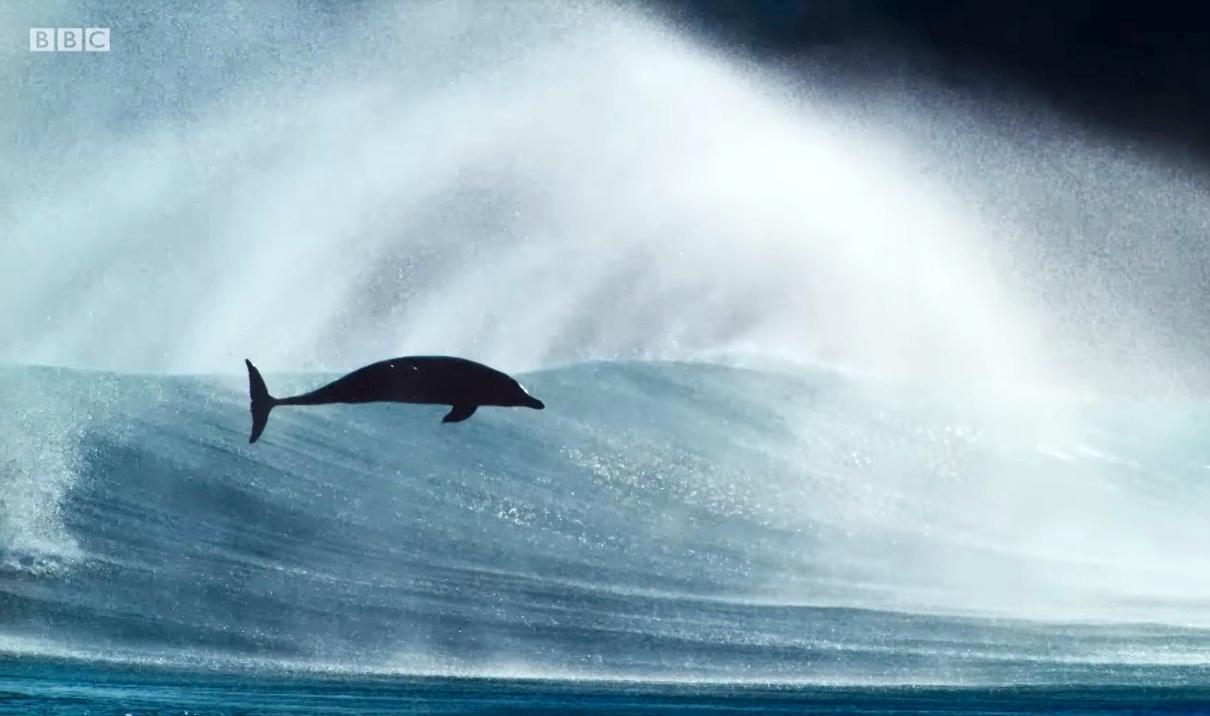 In news that will be greeted with joy by the nature-curious, Sir David Attenborough's Blue Planet is back with a new series offering drool-worthy visuals and soothing soundscapes.
In a modern world where immediacy is at a premium, there's something comforting about the fact that a show like this takes four years to create, that the BBC knows this, and that it is only too happy to provide the crew the time it needs.
The technological advances between seasons are so huge by this point that with each new batch of Planet Earth or Blue Planet episodes we not only get to see events in nature never before captured, we also get a supremely better look at familiar ones.
The latter is certainly true with the opening of episode one, 'One Ocean', which centres on bottlenose dolphins surfing waves "for the sheer joy of it", and shows off their majesty with cinematography befitting of a feature film.
Leaping over the waves, the dolphins are caught in such super slo-mo it nigh on alters my perception of time, while new probe and suction cameras are used elsewhere to get in amongst coral and on the back of whales.
The footage is so gloriously HD by this point that it almost looks like Pixar, counter-intuitively – your brain not being used to seeing actual sea life in such a crisp, vivid, three-dimensional way.
The opening episode soars from location to location, seeing mobula rays jump from the ocean and leaving a trail of bioluminescent plankton in their wake, nefarious trevally fish that look like they should be voiced by Willem Dafoe snapping up fledgling birds, false killer whales teaming up with other dolphins to form an army, Game of Thrones-style, and thousands of orca converging to bat at billions of herring with their tails.
One of the most stunning scenes involves a female kobudai fish, which is seen retreating into a cove where it literally turns male, before coming back out into open water and immediately starting nutting another male – one of the most damning indictments of masculinity you will see on TV this year.
The last scene is traditionally an emotionally/politically impactful one, and in light of Trump's recent decision to pull out of the Paris climate accords, the show has a huge responsibility to draw attention to environmental issues.
Access unlimited streaming of movies and TV shows with Amazon Prime Video
Sign up now for a 30-day free trial
Sign up
Access unlimited streaming of movies and TV shows with Amazon Prime Video
Sign up now for a 30-day free trial
Sign up
On this occasion, it's the plight of walruses and their pups, who are seen struggling to find a place to rest when icebergs are melting, shrinking and breaking apart. There are some utterly heartbreaking visuals here, the most egregious being the shot of a walrus desperately trying to hold its baby above the surface of the water.
Another typically astonishing and admirable piece of nature documentary-making, then, complete with editing flares as humpback whales burst through shoals of herring just at the right time and baby birds stamp the ground in preparation for their first flights.
Oh, and I almost forgot the score, which gives the show its gravitas and is gorgeous, the product of a dream collaboration between Hans Zimmer and Radiohead.
Next week (always a highlight), 'The Deep'!
Join our commenting forum
Join thought-provoking conversations, follow other Independent readers and see their replies