Cannes Film Festival 2013 review: As I Lay Dying directed by and starring James Franco is a solemn, uneven affair
This attempt to adapt yet another classic American novel for the screen is too turgid to honour William Faulkner's macabre humour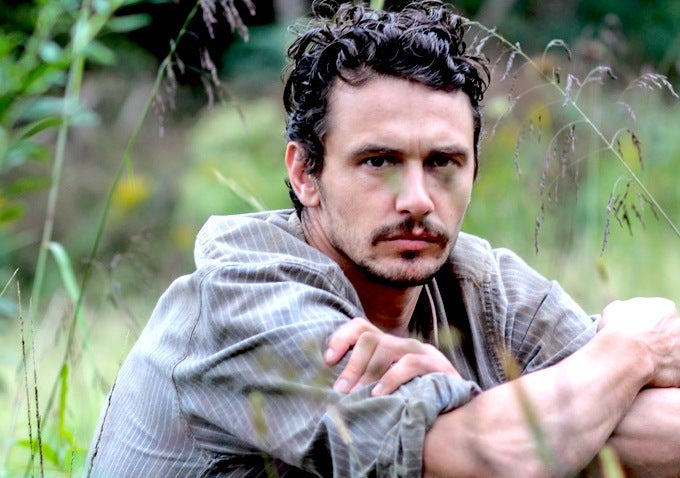 The Great Gatsby isn't the only adaptation of a classic American novel screening in Cannes this year. Also premiering is a film version of William Faulkner's 1930 novel As I Lay Dying directed by and starring the prolific James Franco.
Faulkner's modernist novel is an even tougher book to transfer to film than Gatsby. It has multiple narrators including one who speaks from beyond the grave, and is written in a stream of consciousness style. Franco's approach to the task is bold and yields some startlingly beautiful sequences but, as feature length drama, it is also lumpy and very uneven.
This is a road movie of sorts. Addie Bundren, a mother of a poor southern family, dies early on. Her husband Anse and children resolve to honour her wishes and bury her in the fictional town of Jefferson. The problem is getting there. The family set off in a wagon on an epic journey.
In a bid to emulate Faulkner's polyphonic narrative style, Franco makes heavy use of split screen and voice-over. This works well enough. So does cinematographer's Christina Voros's hand-held camerawork, even if the costume and production design are very traditional.
But the macabre humour and shaggy dog story elements in Faulkner's novel aren't really captured, and the filmmaking is far too solemn to yield many laughs.
The performances are uneven. Tim Blake Nelson is good value as the grizzled patriach Anse Bundren, who may seem devoted to his wife but is also a venal, deeply selfish figure, as concerned with his teeth as with his family. Franco has his moments as Anse's impetuous son Darl but is arguably too clean-cut to play such a strange and unbalanced character.
It's an honourable enough attempt at adapting Faulkner but ultimately seems too much like an academic exercise to convince.
Join our commenting forum
Join thought-provoking conversations, follow other Independent readers and see their replies