Chef, film review: Jon Favreau serves up comfort food in generous portions
(15) Dir. Jon Favreau; Starring Jon Favreau, John Leguizamo, 114mins
Laurence Phelan
Thursday 26 June 2014 14:00 Comments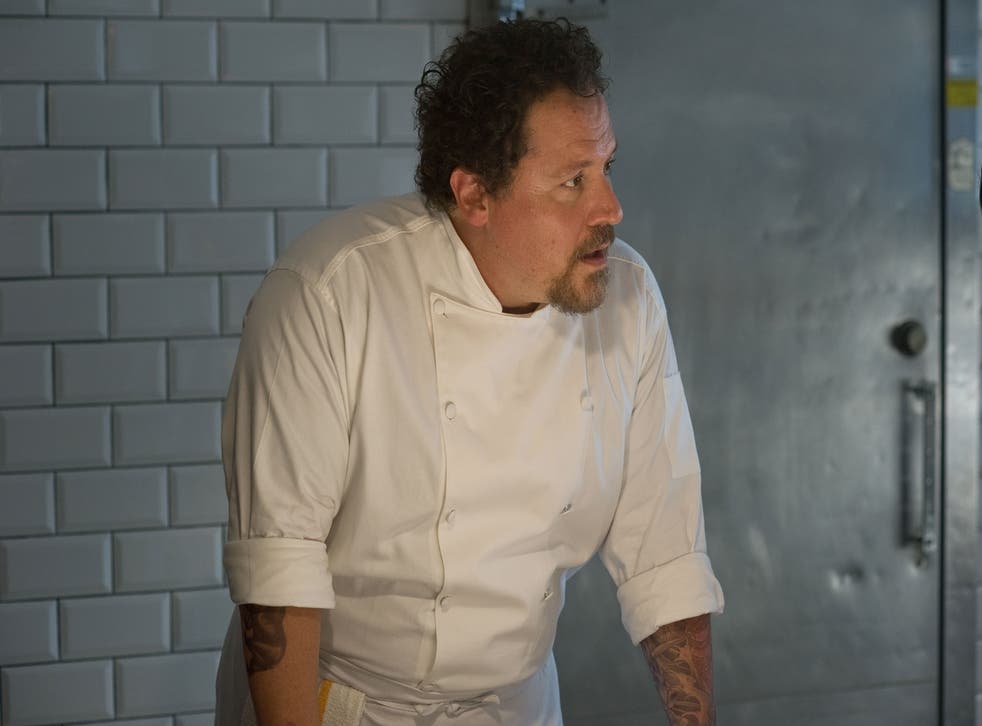 "I get to touch people's lives with what I do," says gourmet chef Carl Casper in this likeable road-trip comedy. He is talking about the food he makes, which does look mouth-watering, albeit perhaps not life-changing.
But the line is one of several in which the film's writer, director and star Jon Favreau would seem to be directly voicing his own thoughts about the differences between work and a vocation; between financial and artistic success; and between creative people and critics.
A bit like Favreau, who hit big with the indie comedy Swingers in 1996 but had lately been directing worsening big-budget studio fare such as Iron-Man, Iron-Man 2 and Cowboys & Aliens, Casper is a once-promising maestro who has gone stale; serving the same reassuringly expensive but unadventurous menu for Dustin Hoffman's restaurateur.
"Be an artist on your own time," says Hoffman. Which, after a clip of him blowing-up at a food critic goes viral and he gets fired, is what Casper does: scaling his operation down to the size of a mobile taco van and travelling though the South's most sunshiny states rediscovering his passion, re-connecting with his cute 10-year-old boy, and serving lovingly prepared, instant-hit Cuban sandwiches.
The result is a small, unashamedly feel-good film that makes up for what it lacks in dramatic jeopardy with gentle comedy, heartwarming family scenes, ladles of food porn, and time spent among characters you like. It's not great art, but it is made with care and skill and integrity.
Register for free to continue reading
Registration is a free and easy way to support our truly independent journalism
By registering, you will also enjoy limited access to Premium articles, exclusive newsletters, commenting, and virtual events with our leading journalists
Already have an account? sign in
Join our new commenting forum
Join thought-provoking conversations, follow other Independent readers and see their replies