Christmas With The Coopers, film review: Horrible, schmaltzy yuletide family drama is a waste of an excellent cast
(12A)​ Jessie Nelson, 110 mins. Starring: Alan Arkin, John Goodman, Ed Helms, Diane Keaton, Jake Lacey, Anthony Mackie, Amanda Seyfried, Olivia Wilde, Marisa Tomei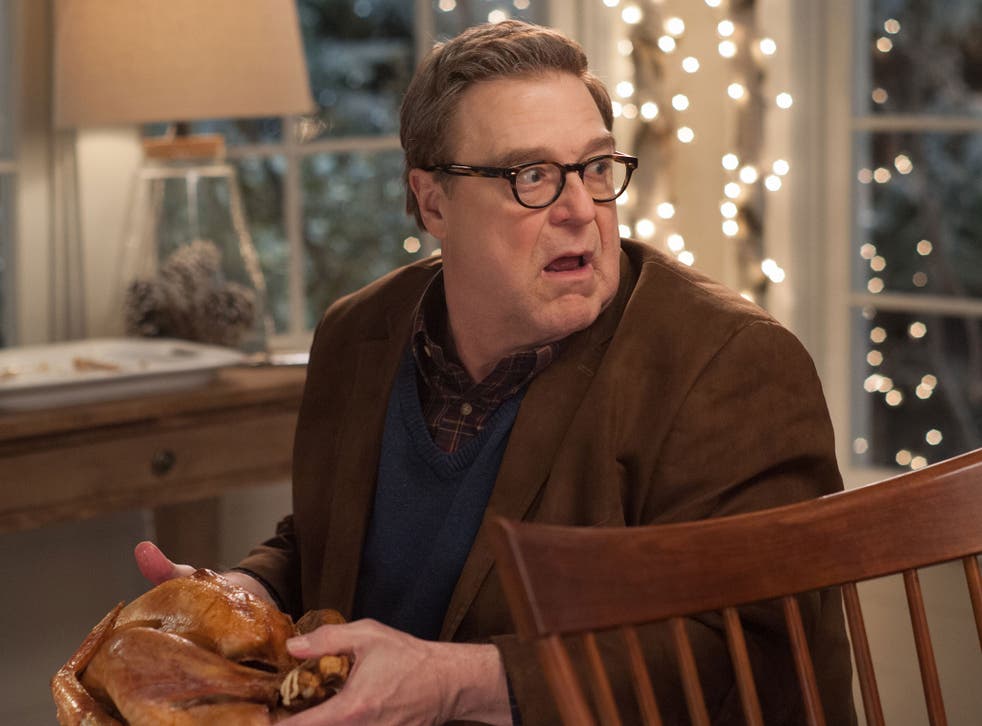 Nelson's horribly schmaltzy yuletide family drama plays like a Christmas version of one of Robert Altman's Short Cuts-style portmanteau films featuring multiple characters, all of them flirting with disaster. The biggest disappointment is the waste of such an excellent cast. This is terminally treacly fare in which the writing is often very trite indeed. Lines such as "sometimes I feel I might be unlovable" or "you're a grand piano in a world of uprights" don't help.
As the story starts, four generations of the Coopers are gathering for the holidays. Young and old are all equally wretched. After many years of marriage, Charlotte and Sam Cooper (Keaton and Goodman) are about to split up but want one last Christmas with the family. Charlotte's malcontent sister Emma (Tomei) is busy shoplifting. Charlotte's daughter Eleanor (Wilde), whose heart was shattered by her fiancé, is fearful of relationships but nonetheless picks up a stranded soldier (Jake Lacy) at the airport and takes him home so she can pretend to her parents she has a boyfriend. Alan Arkin is the wise old patriarch of the family who has taken a shine to a very young waitress (Seyfried) at the diner where he drinks his coffee every morning. Helms is a divorced department store photographer who has lost his job and can't afford to buy his kids presents.
For most of the film, everyone looks utterly miserable but then – spoiler alert – the spirt of Christmas kicks in and before we know it, young and old are dancing together and all the bickering family members decide that, actually, they quite like each other after all.
Join our new commenting forum
Join thought-provoking conversations, follow other Independent readers and see their replies