Doctor Strange review: Add kaleidoscopic visuals to Marvel's arsenal
Starring Benedict Cumberbatch, Mads Mikkelsen, Tilda Swinton, Chiwetel Ejiofor 
Jack Shepherd
Tuesday 25 October 2016 09:28 Comments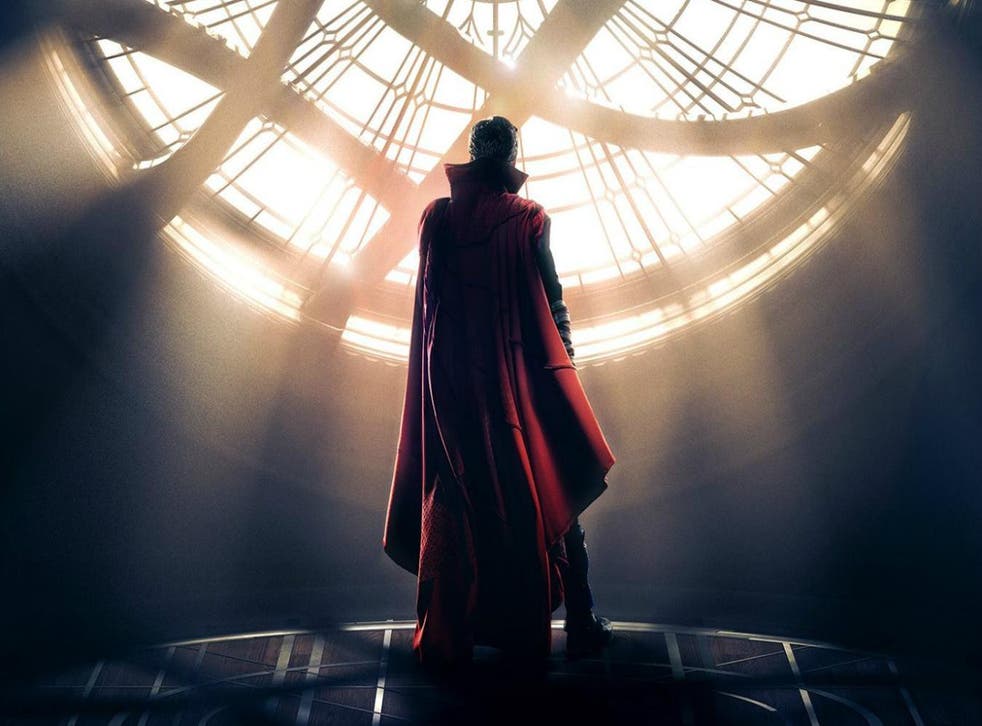 There's very little wrong with Marvel's Doctor Strange.
Controversy was abound when the ever-wonderful Tilda Swinton was cast as The Ancient One: she gives the film's best performance. Fans were understandably worried Mads Mikkelsen's villain Kaecilius would be another throwaway: only partly, the villain is given a few scenes to explain his intentions (for MCU aficionados, Kaecilius is better than Malekith, worse than Loki, on par with Zemo).
Rachel McAdams, meanwhile, is one of the best love interests Marvel has to offer, headstrong and not pandering to Stephen Strange (unfortunately, not given enough screentime). Then, of course, there's Benedict Cumberbatch, the film's titular superhero: a light-hearted version of Sherlock with a surprisingly good American accent. The performance is funny while also serious, marking another brilliant casting decision by Marvel. Yet, despite all this, there's something oddly absent from Doctor Strange: emotion.
Let's quickly compare with Marvel's first film, the excellent Iron Man. Very much like Robert Downey Jr's Tony Stark, Strange is an arrogant, wealthy man who becomes helpless and must rebuild everything. For Stark, that meant being stranded in Afghanistan and creating a metal suit. For Strange, it means being stranded in Nepal and becoming a sorcerer. Why Nepal? Because the famous neurosurgeon needs to fix his career-defining hands by any means necessary, even if that requires believing in the otherworldly, something his natural intellect dismisses as ridiculous. It's an origin story through and through.
However, for all the similarities to Stark, Strange is missing a vital characteristic: demons. Where Stark battled with living up to his father's legacy, alcoholism, and needing Pepper's love, Strange struggles with his hands and no longer being the best. Stark's vices were emotional, Downey readily encompassing them, the actor having gone through many of the same struggles in real life. Cumberbatch is good, great at times, but it's not the same chemistry: the script offers him no emotional weight to play with because there's no emotion involved in the character's story. Instead, in classic Marvel style, the script is packed with one-liners (a scene featuring a Beyoncé's "Single Ladies" being particularly funny) at the expense of deeper character arcs.
Thankfully, Strange's journey through the realm of the mystic is enough to drive the film forward. From his first meeting with The Ancient One to the climatic battle, the Inception-esque visuals (already a cliché description) are breathtaking, a wild psychedelic trip that uses Disney's huge budget to spectacular effect. Director Scott Derrickson creates a cinematic experience straight from the comic books, an incredible feat that needs to be seen on the big screen.
33 Superhero films set for release between 2016 and 2020

Show all 34
Then there's the climatic battle. As with the majority of Marvel films, the world's future is at risk. However, this time, there's no faceless army to defeat: instead, Doctor Strange finishes with a fantastically funny segment that features Cumberbatch at his best. It feels both fresh but recognisably Marvel, made by a committee with progressive aspirations.
Perhaps, though, being recognisably Marvel is no longer exciting. Retreading an origin story, even with audacious visuals, is still retreading an origin story. Benedict Wong's character (named Wong) is basically Guardians of the Galaxy's Drax. The world-threatening villains still don't feel particularly scary.
What Doctor Strange does, it does well, opening Marvel's cinematic universe to the realm of the mystic in fine fashion. However, while the kaleidoscope visuals may constitute risk, the film fails to provide a character who does the same; perhaps future sequels will add to Strange's repertoire, like how the Iron Man sequels added to Stark's.
Register for free to continue reading
Registration is a free and easy way to support our truly independent journalism
By registering, you will also enjoy limited access to Premium articles, exclusive newsletters, commenting, and virtual events with our leading journalists
Already have an account? sign in
Join our new commenting forum
Join thought-provoking conversations, follow other Independent readers and see their replies