Doctor Zhivago, film review: David Lean's epic romance celebrates 50th anniversary
(PG) David Lean, 188 mins. Starring: Omar Sharif, Julie Christie, Geraldine Chaplin, Rod Steiger, Klaus Kinski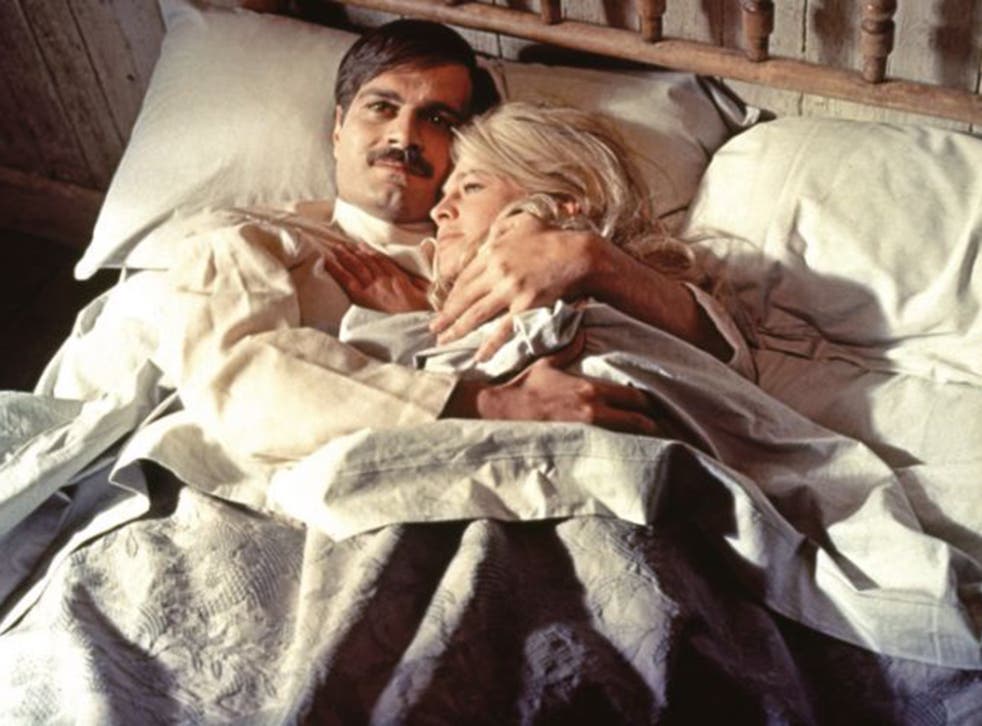 This 50th-anniversary digital restoration of David Lean's epic romance reminds us of its director's extraordinary artistry, but the film sometimes skirts close to kitsch. Much of Doctor Zhivago was shot in Spain, not in Russia. The English accents sometimes grate, as do the self-conscious references to Sergei Eisenstein movies.
Maurice Jarre's music is as beguiling as ever and Lean squeezes all the pathos that he can out of the romance between Sharif's Yuri Zhivago and Julie Christie's febrile and gorgeous Lara Antipova. It is intriguing to see a young-ish Klaus Kinski as a gimlet-eyed anarchist akin to the mad visionaries he later played for Werner Herzog.
Sharif's Zhivago may be a poet with a beautiful soul, but you cannot help but notice how badly he treats his wife Tonya Gromeko (Geraldine Chaplin), and how little attention Lean pays to her plight.
Join our new commenting forum
Join thought-provoking conversations, follow other Independent readers and see their replies