Ex Libris: The New York Public Library review – Inspiring documentary shows an entire world in microcosm
Dir Frederick Wiseman, 197 mins, featuring: Ta-Nehisi Coates, Elvis Costello, Richard Dawkins, Edmund de Waal, Carolyn Enger, Miles Hodges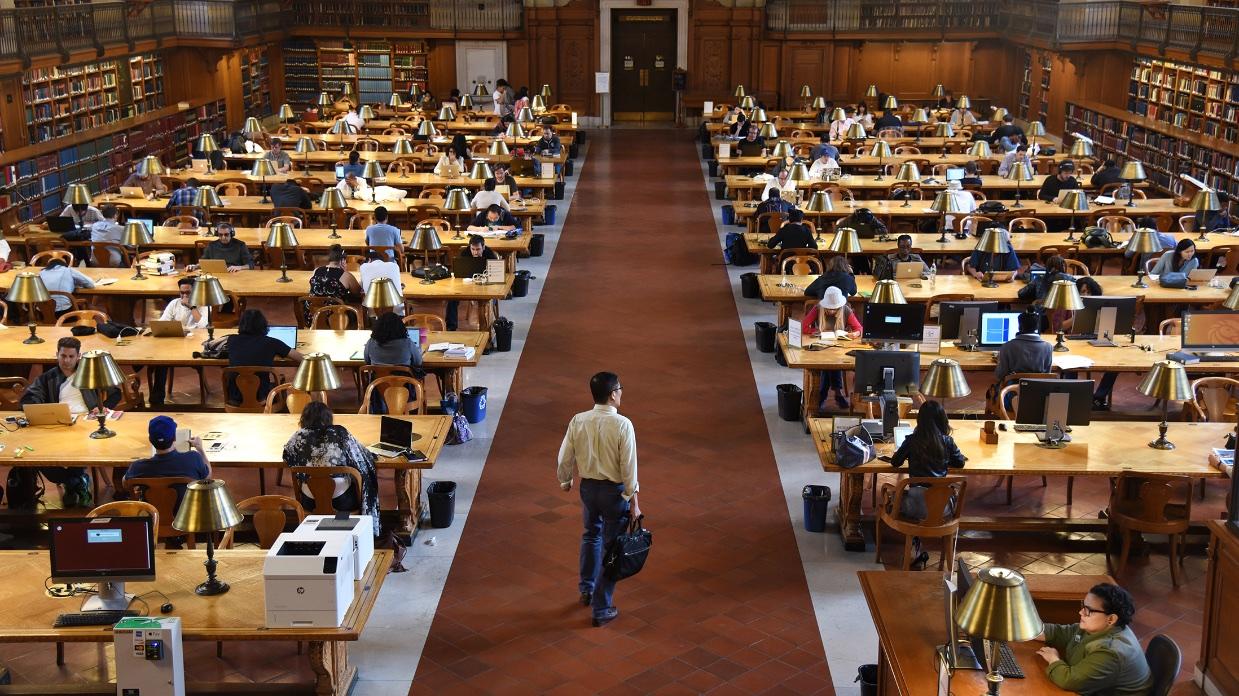 It could do with a little trimming (the running time is over three hours) and it would help if the director provided context and narration, but Fred Wiseman's latest documentary is an inspiring affair.
Wiseman, who is now in his late 80s, is observing day-to-day life at New York's Public Library, which has many different locations across the city. Anyone who has seen his recent films (for example, his 2014 film about London's National Gallery) will be accustomed to his unobtrusive approach and seamless editing style.
Here, he dips into every area of the library's activities. He is at the banquets and board meetings. He is there for talks from musicians like Elvis Costello and scientists like Richard Dawkins. He not only films the interviews but also trains his camera on the faces of the audience members. The director explores the dilemmas the institution faces as it adjusts to a digital era. He shows its work with blind and deaf visitors. He films job fairs and educational outreach events. He is very sensitive to ongoing debates about the grim legacy of slavery and the justifications that some advanced for it. He explores the architecture of the library, venturing into its hidden recesses, and films some of its extraordinary collection of art and photos. He listens in as senior staff discuss their responsibilities to New York's homeless community and how other visitors are expected to interact with these homeless. He is there as fundraisers address potential benefactors. He films the very young using the facilities as well as the very old.
A film about a library may not sound an enticing prospect but Wiseman is showing an entire world in microcosm. A sense of idealism runs through every frame of the film. At least as he depicts it, the library is entirely devoted to improving the lives of its users, who come from every part of society.
There are longueurs. It's questionable that we need to know quite so much about budgeting and public-private partnerships. Wiseman's absolute refusal to use voiceover or intertitles make it hard to identify speakers or to place events in time. Nonetheless, this is a fascinating and painstaking piece of work which provides an extraordinarily thorough picture of its subject. What is even more startling is that none of his subjects even seem to notice that Wiseman is there.
Join our commenting forum
Join thought-provoking conversations, follow other Independent readers and see their replies