Exposed, film review: Keanu Reeves stars in baffling hodge-podge of a movie
(15) Declan Dale, 100 mins. Starring: Keanu Reeves, Ana de Armas, Mira Sorvino
Geoffrey Macnab
Friday 26 February 2016 00:23 Comments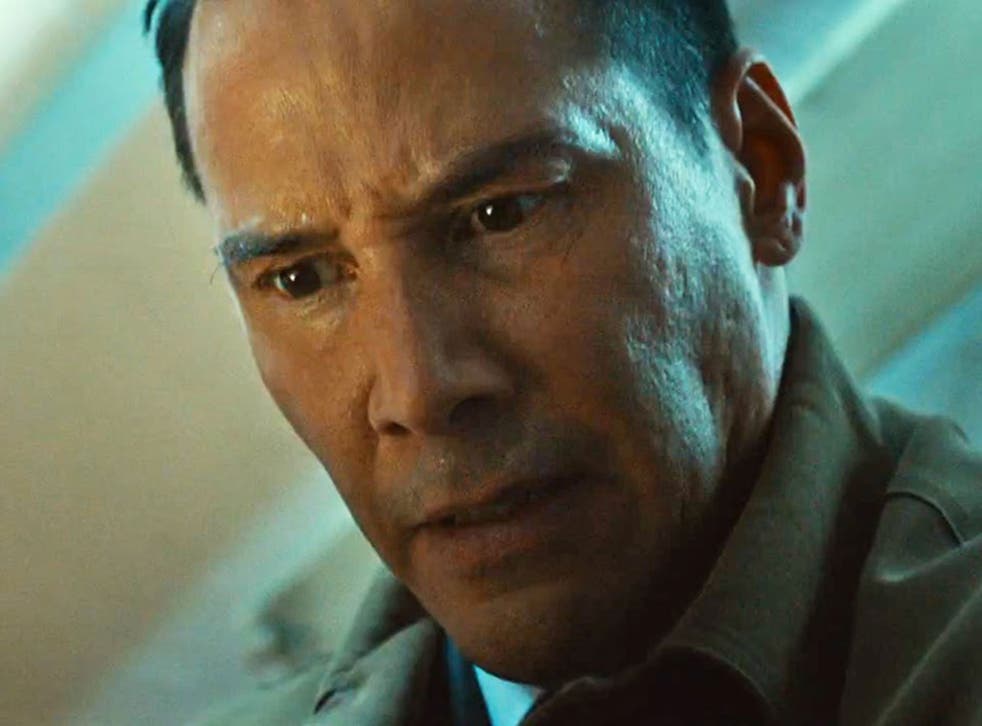 Exposed was clearly hacked around mercilessly during the editing process. The director Gee Malik Linton took his name off it. (Declan Dale is an Alan Smithee-like pseudonym.) What is being released is a baffling hodge-podge of a movie, full of contradictory elements. Bits of it, seen in isolation, are effective and atmospheric, but the plotting is tangled and confused.
Ana de Armas plays Isabel, a young Hispanic woman who has a strange experience on the subway in which she seems to see an angel on the tracks. Keanu Reeves is Detective Galban, a world-weary cop investigating the killing of his partner.
At first, there is no obvious connection between the storylines and it seems as if we are watching two movies edited together randomly. Isabel becomes pregnant and continues to have supernatural visions. Detective Galban clumps around town looking for leads, behaving as if he is in a hardbitten Sidney Lumet thriller and beginning an affair with his dead partner's wife (Mira Sorvino).
The links between Isabel's predicament and Galban's case are revealed in a final reel that is crude in the extreme.
Register for free to continue reading
Registration is a free and easy way to support our truly independent journalism
By registering, you will also enjoy limited access to Premium articles, exclusive newsletters, commenting, and virtual events with our leading journalists
Already have an account? sign in
Join our new commenting forum
Join thought-provoking conversations, follow other Independent readers and see their replies