Film review: Elysium (15)
A tale of two worlds and too much action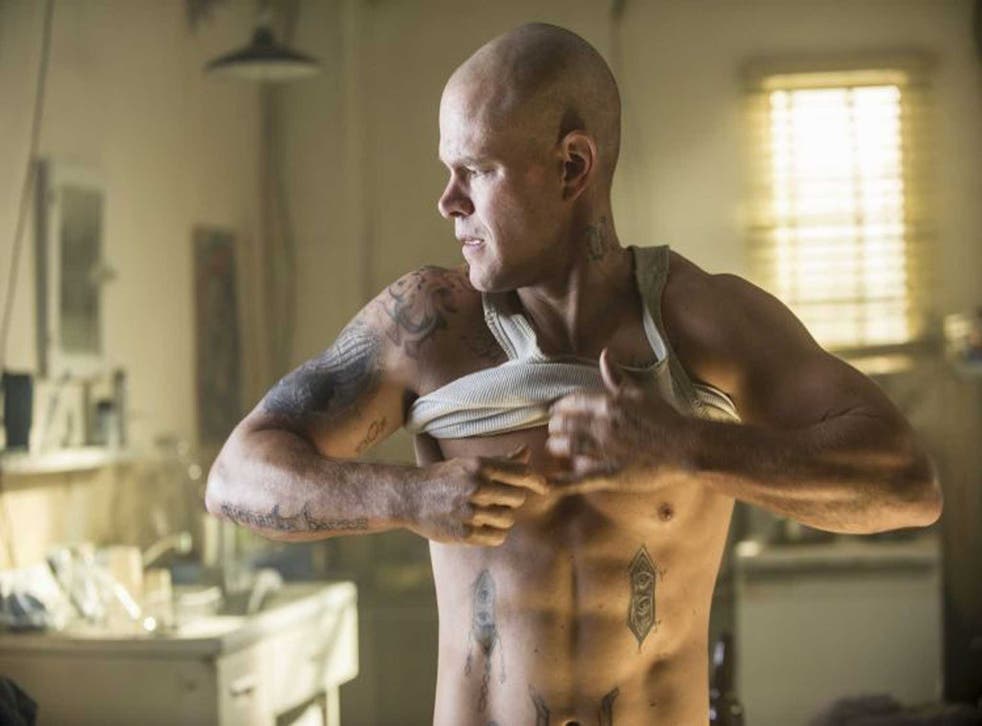 Given a big budget and major-studio backing after the success of his 2009 independent sci-fi hit District 9, the South African writer-director Neill Blomkamp is able to do some pretty impressive world-building.
In fact, he creates two worlds: the dusty, sun-bleached, over-populated and economically depressed Earth of the 22nd century (filmed in Mexico City), wherein humanity is oppressed by corporate villains and robotic civil servants; and, in sight but out of reach, Elysium: a space station in the Earth's lower orbit (filmed in Vancouver), where the exclusive few enjoy opulent wealth, verdant golf courses and limitless healthcare.
Jodie Foster plays the politician charged with maintaining the sanctity of this gated community; Matt Damon plays an ex-con with nothing to lose, on a mission to infiltrate it. It's nice to see some blockbuster sci-fi entertainment with something to say, even when its themes are writ so large.
The problem is that, after creating two such visually detailed worlds, Blomkamp doesn't give you enough time to look around them. The plot is at the same time too busy and simple; there are too many characters but too little characterisation; and the action quickly degenerates into one long breathless flurry of running and shooting and blowing things up.
Register for free to continue reading
Registration is a free and easy way to support our truly independent journalism
By registering, you will also enjoy limited access to Premium articles, exclusive newsletters, commenting, and virtual events with our leading journalists
Already have an account? sign in
Register for free to continue reading
Registration is a free and easy way to support our truly independent journalism
By registering, you will also enjoy limited access to Premium articles, exclusive newsletters, commenting, and virtual events with our leading journalists
Already have an account? sign in
Join our new commenting forum
Join thought-provoking conversations, follow other Independent readers and see their replies