Film review: Frances Ha - Gerwig fulfils Greta expectations
(15)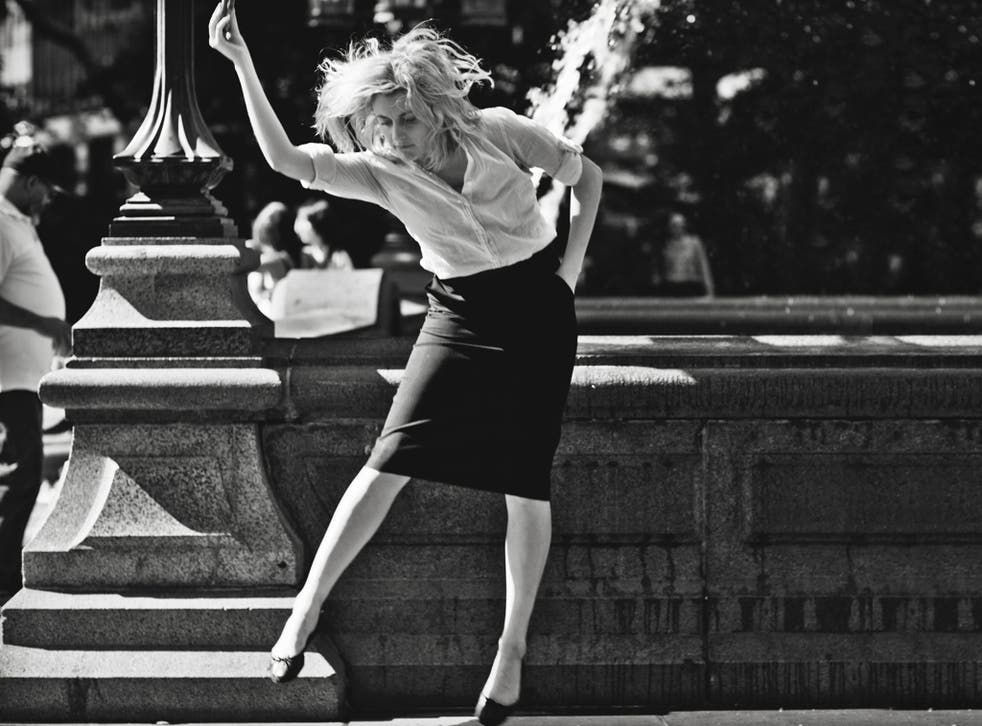 The New Yorker Noah Baumbach is one of the drollest and smartest film-makers around, but his comedies aren't especially charming, or even that funny. His breakthrough film here was The Squid and the Whale (2005), a terrific portrait of a Brooklyn family imploding in which Jeff Daniels, as the touchy egomaniac professor, gave the performance of his life.
Nicole Kidman and Jennifer Jason Leigh were also good in Margot at the Wedding (2007), though their petulant rivalry and neediness soured the movie into something unwatchable. In his last feature, Greenberg (2010), Baumbach seemed simply to back the wrong horse, training the spotlight on Ben Stiller's self-pitying depressive when it ought to have been on Greta Gerwig's adorable but unconfident single girl.
He has righted that particular wrong by putting Gerwig front and centre in Frances Ha, a comedy of Manhattan manners which, true to form, is highly accomplished without being uproariously funny. Gerwig (Baumbach's girlfriend and co-screenwriter) plays Frances, a young woman caught between the awkwardness of youth and the lengthening shadow of adult responsibility. She's strapped for cash, and fears losing her uncertain foothold at a struggling dance company.
When her boyfriend asks her to move in with him she declines, the reason being she's inseparable from her flatmate-cum-soulmate Sophie (Mickey Sumner, daughter of Sting), her best friend since college; as far as Frances is concerned, "We're the same person, with different hair." The boyfriend retreats to lick his wounds.
Her fond illusions of togetherness are torpedoed, however, when Sophie announces that she's moving to another apartment in TriBeCa. Worse, she's going out with a guy named Patch. This comes as news to Frances, who now realises what Sophie was doing on her mobile phone all day. Has love withered while she wasn't looking? Somewhat forlorn, she finds a room to rent with two affluent layabouts, bedhopping Lev (Adam Driver) and luckless Benji (Michael Zegen), who's supposed to be writing a script for "Gremlins 3". Benji at once admires Frances and believes her to be "undateable".
Some of the best scenes happen between these two. Her: "Do I look old to you?" Him: "No. Yes. How old?" Her: "Older than I am. Older than 27." Him: "No... 27 is old, though." I thought this exchange droll enough to scribble down, though reproduced here it doesn't sound all that. This goes for the entire film; you listen to its unfailingly dry wit with a smile on your face, but you hardly ever laugh.
One major compensation is the sense of a character being presented to us with almost novelistic intimacy. Frances isn't an instantly lovable woman. She has a self-absorption that's very New York, and she can be obtuse (unto deaf) about social nuance. She misses obvious cues. At a dinner party with people she doesn't really know her nervousness inclines her to babble about friends in a slightly boring way – but then she suddenly switches tack to riff on her idea of true love, and it sounds like an impromptu poem.
Gerwig superbly incarnates the contradictions of this insecure woman. She looks rather ungainly for a dancer, though she can execute a perfect headstand at a moment's notice. Running back to a restaurant after a frantic search for an ATM she falls over, then staggers on, bleeding. She also has uncouth table manners, which are possibly less endearing than the scriptwriters believe. No matter. What the film subtly reveals is Frances's inner grace, of less use to a dancer, of course, but of incalculable significance for a human being. After a waitressing gig at her old college she returns late and weary to her bedroom, only to find a young student slumped in the corridor, weeping. What's a stranger to do?
The other notable appeal of the film is its beautiful surface. Shot in black-and-white, it tips its hat to an earlier romance of the city, Woody Allen's 1979 film Manhattan, and to Gordon Willis's peerless photography. That running scene (before Frances takes a flyer) is a fond reminder – and tribute to – Allen himself hurrying along the streets at the film's end, with George Gershwin's lovely music swelling in the background. Baumbach's choice of French film composer Georges Delerue for the upbeat mood is an adequate substitute.
Access unlimited streaming of movies and TV shows with Amazon Prime Video Sign up now for a 30-day free trial
Sign up
While the film is, at heart, about a kind of loneliness, it doesn't oppress the audience with it, nor does it try to link Frances's emotional troubles with an unhappy upbringing: when she returns home for Christmas to Sacramento, Cal, the mood is one of exuberant Dickensian cheer. Your mum and dad don't always fuck you up. Her impulsive trip to Paris for a jet-lagged weekend is a failure, but again the film skates over it.
Perhaps the black-and-white also brings out a submerged nostalgia for the likes of Frances, who as an impecunious striver is surely a dying breed. Who these days can exist in Manhattan without a high-paying job or family money? Her shiftless flatmates Lev and Benji may dress like students but they still consider hiring a maid for the apartment. As Sophie acidly remarks, "The only people who can afford to be artists in New York are rich."
In real terms, Frances isn't poor; in Manhattan terms, she's one up from a panhandler.The script understands this, and puts a brave face on things. Sometimes, accepting one's limitations can bring contentment, even wisdom. At 27 Frances may worry she's "undateable", but this sweetly melancholic film knows otherwise, right down to the final moments that explain the title. Not funny ha-ha, but in the Baumbach way, funny ha.
Join our new commenting forum
Join thought-provoking conversations, follow other Independent readers and see their replies