Film review: Fuck for Forest offers a strange way of saving the world
(18)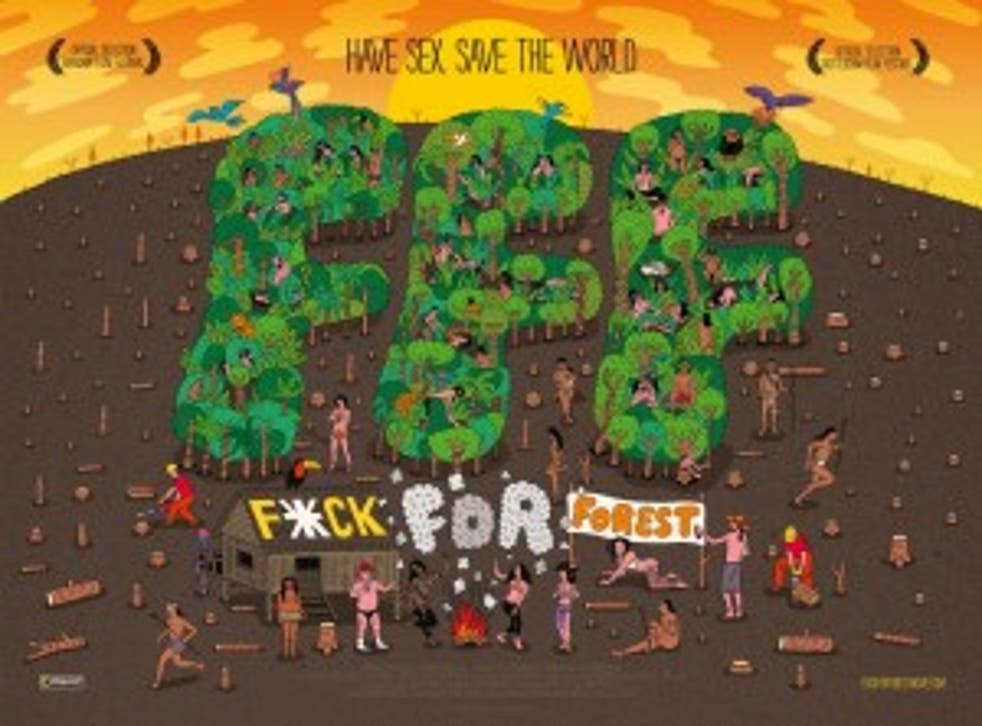 Berlin eco-activists Fuck for Forest have hit on a strange way of saving the world. They film themselves having sex and then sell it by subscription on the internet.
Michal Marczak's documentary picks up the story as Norwegian dropout Danny joins the collective, cheerfully disporting himself naked and contributing some truly horrible "folk music" to the mix.
Most of the time people look politely bemused, but when FfF relocate to the Amazon rainforest for a pow-wow with a dirt-poor Peruvian tribe, the efficacy of their campaign is called into question.
Marczak would seem to have an open goal here but lacks any sort of rigour in his prosecution: these planet-savers look a lot like hippie narcissists, yet he refuses to take anyone to task.
Indeed, when he refers to "us" you wonder if he's become part of the band himself. A complete waste of time, in short, though the occasion of the tribe's rebuff is fun. What's the local idiom again for "On yer bike"?
Register for free to continue reading
Registration is a free and easy way to support our truly independent journalism
By registering, you will also enjoy limited access to Premium articles, exclusive newsletters, commenting, and virtual events with our leading journalists
Already have an account? sign in
Register for free to continue reading
Registration is a free and easy way to support our truly independent journalism
By registering, you will also enjoy limited access to Premium articles, exclusive newsletters, commenting, and virtual events with our leading journalists
Already have an account? sign in
Join our new commenting forum
Join thought-provoking conversations, follow other Independent readers and see their replies