Film review: Much Ado about Nothing - The merry wiles of Joss Whedon prove promising
(12A)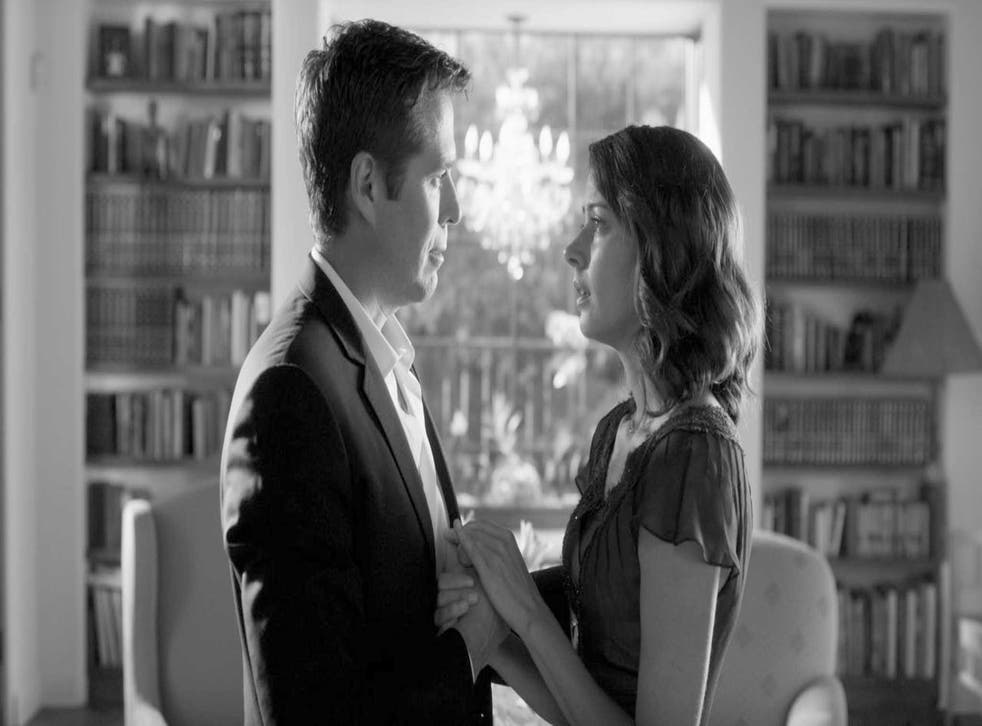 I find the story behind this dress-down, no-budget Shakespeare adaptation incredibly heartening. In the summer of 2011, the writer-director Joss Whedon, having completed principal photography on Marvel's Avengers Assemble, was contractually obliged to take a week off before he began editing.
Instead of just kicking back, Whedon decided to gather a few friends – the same ones with whom he had organised readings of Shakespeare for years – to shoot a pared-down version of Much Ado about Nothing. In black-and-white. In his own house in Santa Monica.
Given that Whedon, creator of Buffy the Vampire Slayer, could do pretty much as he pleases, this choice of "personal project" seems almost an act of humility. I wonder how many other nabobs of the Hollywood blockbuster would do the same. Can you see Michael Bay pausing between Transformers for The Winter's Tale anytime soon?
Thinking about Avengers now, the best parts of it were the verbal thrust and parry among superheroes forced to jostle for the limelight. (I recall Robert Downey Jr's Iron Man coming out on top.) The point is that Whedon's ear for jokes and droll byplay hasn't been deafened by the need to thrill a multiplex crowd with explosions every 15 minutes.
The cast he has assembled for this Much Ado has two distinct advantages. For a start, they are more or less unknown, unless you watch Whedon's latest TV outings (I don't). Clark Gregg will be recognised from Avengers, but few others. Second, and more importantly, they speak the verse as if Elizabethan English were native to them; when you can secure that, misgivings about costume and anachronism (mobiles, security cameras) come to seem irrelevant.
Indeed, Jay Hunter's shimmering black-and-white photography even makes the modern garb of business suits and summer dresses look natural. Don Pedro (Reed Diamond) and Leonato (Clark Gregg) are a pair of politicians with their own retinue and limos, but they could as well be tycoons or Hollywood players gathering for a weekend house party.
The centre of the story involves a pair of matching romances, the senior one a spiky reunion between Leonato's colleague Benedick (Alexis Denisof) and his old flame Beatrice (Amy Acker), their acerbic putdowns and quips the surest evidence that they're still hot for one another. The junior one is a coup de foudre that clinches Don Pedro's young friend Claudio (Fran Kranz, scene-stealer of Whedon's meta-horror The Cabin in the Woods) with Leonato's daughter Hero (Jillian Morgese). Their lightning attraction causes brooding rival Don John (Sean Maher) to plot mischief against them by sullying Hero's virginal reputation.
That malignant scheme hovers like a black crow over the play's sunny uplands – you can hardly believe what it's doing there. Was the playwright perhaps testing out the deadlier subterfuges he would dramatise in his later Othello? If so, he misjudged the tone. Much Ado should only be about romantic hoodwinking and gamesmanship, not dastardly plots to defile a lady's name. Even less apt is the savagery of the proposed revenge.
When Beatrice demands Claudio's death – death! – for his failure of loyalty to Hero, you feel the play's airy comedy drastically lose altitude. It's an old complaint. How could a writer of Shakespeare's godlike wit and facility with language be so inept with plot? Even the contrivances surrounding the deception of Beatrice and Benedick are mismanaged; the slapstick of playing a secret eavesdropper is laboured beyond endurance. Here it's almost at the level of panto. We know the course of true love never did run smooth, but did it have to be quite so ridiculous?
Access unlimited streaming of movies and TV shows with Amazon Prime Video Sign up now for a 30-day free trial
Sign up
And yet, and yet... Much of Whedon's interpretation is enjoyable, especially the comic sparring between the lovers. As Beatrice, Amy Acker is a revelation, flashing-eyed, quick-witted, pretty adorable; one never doubts she was "born in a merry hour", even in her darker moments of grievance. I don't think I've seen anyone play the part better.
Denisof as Benedick is overshadowed, but gamely self-mocking, and his peacock streak is nicely expressed in a sequence of squat-thrusts and push-ups he does for Beatrice's approval. Even the roistering scenes, always a problem in Shakespeare, are well done, as Benedick play-wrestles with Claudio in a child's bedroom festooned with cuddly toys. The comic highlight, though, is Nathan Fillion's wonderful, deadpan performance as Dogberry, caressing the lines instead of blurting them, and showing how there's no fool quite like a solemn fool. Everything the clueless constable does is funny, and that includes the throwaway gag of locking his keys in the car.
Whedon's freewheeling take on the play may offend scholars and traditionalists. It doesn't have the starry polish of Kenneth Branagh's Tuscany-set Much Ado of 20 years ago, but polish isn't what you strive for inside a 12-day shoot – maybe the aim is fun and spontaneity, which this has in spades. I find it so admirable in Whedon that he decided on Shakespeare as his palate-cleanser between blockbuster duties, and I hope it will give other film- makers a shove in the same direction.
There is no reason why people who flock to Avengers and The Cabin in the Woods shouldn't be just as entertained by a story full of jokes and romance and sly banter, even one that first played to audiences more than 400 years ago.
Join our new commenting forum
Join thought-provoking conversations, follow other Independent readers and see their replies