Film review: Natascha Kampusch's eight years in captivity – distilled into 111 minutes of cinematic brutality in 3096 Days
Austrian schoolgirl was abducted in Vienna in 1998 and held for eight years in a cellar before she escaped in August 2006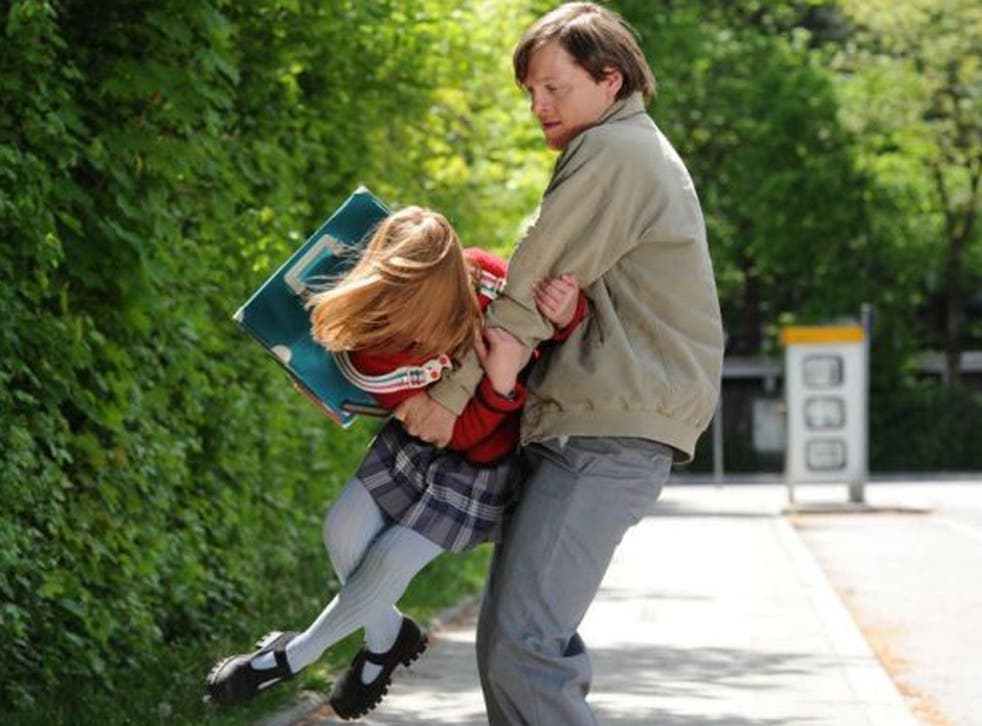 The ordeal Natascha Kampusch suffered at the hands of her captor, Wolfgang Priklopil, is almost unspeakable in its depravity.
The Austrian schoolgirl was abducted in Vienna in 1998 and held for eight years in a cellar before she escaped in August 2006. She was only 10 when she was taken. Now her story has been made into a film, whose title reflects the time she spent in captivity: 3096 Days.
Ruth Thoma and the late Bernd Eichinger's production condenses Natascha's hell down to a mere 111 minutes. They are 111 minutes of almost unmitigated cruelty, violence, sexual abuse and misery. Almost as soon as the film opens, you can't wait for it to be over. Only towards the end does the Kampusch saga begin to offer up the odd ray of hope, as it becomes clear that Natascha's kidnapper has become almost as dependent on her as she has on him. Bound to him with cable ties after being raped, she tellingly says to her captor: "You are tied to me, as much as I am tied to you." It is this awareness which finally gives Natascha the courage to flee all of a sudden, one hot August afternoon almost seven years ago.
The film opens just months before her escape in the snow-covered mountains of Austria. Priklopil, the sexually warped, unemployed communications technician who takes her captive, has by this time become so confident about his relationship with her that he takes her on a skiing trip.
It is in a ski school lavatory that Natascha tries to escape, approaching a woman and telling her she has been kidnapped – but the woman turns out to be a Russian who doesn't understand German. The escape attempt goes nowhere, but here Natascha's determination to break away becomes all the more compelling. "It was clear from the start that only one person would survive and it was going to be me, not him," she tells us in a voiceover.
The action then flashes back to March 1998 when Natascha, aged only ten, is snatched off the street by Priklopil and bundled screaming into the back of his Mercedes van.
Driven to her kidnapper's petit bourgeois suburban home on the outskirts of Vienna, she is thrown into his underground prison – a windowless soundproof cell built beneath a car inspection pit in his garage. It is the beginning of eight years of cruelty, sexual abuse and misery. Priklopil begins by starving his victim – the actress Antonia Campbell-Hughes, who plays Natascha as an adolescent, is so thin that she resembles an Auschwitz survivor. When Natascha beings to menstruate, we see Priklopil beside himself with rage because her blood has dirtied the tiles in her cell. Soon afterwards the rapes begin.
It's not a movie that makes you want to be sick – as metaphorically sickening as the subject is – but it is relentless in its dramatisation of the degradation that was inflicted on Natascha. The escape, when it comes, is a godsend; Priklopil then throws himself under an express train.
While there is little suspense, given how well the case is known, it is the outstanding performances from Campbell-Hughes and Amelia Pidgeon, who plays the younger Natascha, which really make the film a success.
Access unlimited streaming of movies and TV shows with Amazon Prime Video Sign up now for a 30-day free trial
Sign up
Thankfully it is not over dramatised, being very factual and not layering the scenes with chilling music, but you do feel that what plays out is Kampusch exorcising her demons. "It stirred up a lot of things all over again," the real Natascha Kampusch said after seeing the film this week. "I was taken back to what I experienced. It was a strain, but it was also a relief."
Register for free to continue reading
Registration is a free and easy way to support our truly independent journalism
By registering, you will also enjoy limited access to Premium articles, exclusive newsletters, commenting, and virtual events with our leading journalists
Already have an account? sign in
Register for free to continue reading
Registration is a free and easy way to support our truly independent journalism
By registering, you will also enjoy limited access to Premium articles, exclusive newsletters, commenting, and virtual events with our leading journalists
Already have an account? sign in
Join our new commenting forum
Join thought-provoking conversations, follow other Independent readers and see their replies