Film review: One Direction - This Is Us (PG)
Anthony Quinn
Tuesday 03 September 2013 17:11 Comments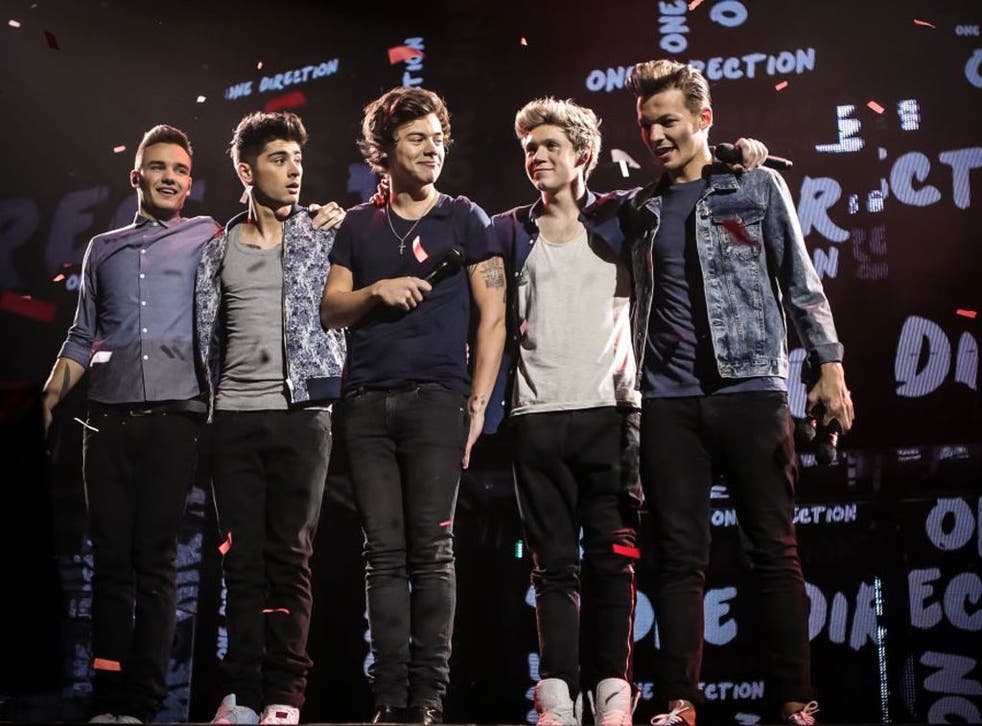 The news that Morgan Spurlock was to direct this account of 1D's meteoric rise to stardom may have encouraged you to hope for a subversive agenda, or at least a pinch of irreverence to set it apart from the usual boy-band cash-in.
This was the director, after all, who vomited on screen as he sacrificed his guts and wellbeing to a McDonald's-only diet in SuperSize Me (2004). Well, you can forget any of that; this is as squeaky-clean a product as ever emerged from the stable of Simon Cowell, whose unbelievably sinister appearance I imagine will one day be exposed as a hologram.
It's a global tour movie, gussied up to keep the fanbase happy and the revenues ticking over. The five boys come over as polite, personable, hard-working and almost neurotically appreciative of the screaming girls who have made it all possible for them. The one I thought would be the most annoying – Harry – turns out to be the most interesting, always at a slight remove from the other four and aware of the farcical good luck that's catapulted him from working in a bakery to the private jets and limos of pop fame.
The music, apart from a cover of Wheatus song "Teenage Dirtbag", is as bright and trite as a party balloon, with a dreadful soppiness to the lyrics – but they can at least sing. Amid all the heartfelt talk about missing their families you wonder about the company they keep on tour, but the film is scoured clean of any reference to sex or girlfriends (or boyfriends).
After a while the absence feels rather creepy. God knows we don't want the priapic princelings of old-school rock, but a little honesty couldn't have harmed them. This Is Us? No. This is a control-freak svengali's version of "Us".
Register for free to continue reading
Registration is a free and easy way to support our truly independent journalism
By registering, you will also enjoy limited access to Premium articles, exclusive newsletters, commenting, and virtual events with our leading journalists
Already have an account? sign in
Join our new commenting forum
Join thought-provoking conversations, follow other Independent readers and see their replies