Film review: Pitch Perfect - musical campus comedy starring Adam DeVine and Anna Camp
(12A)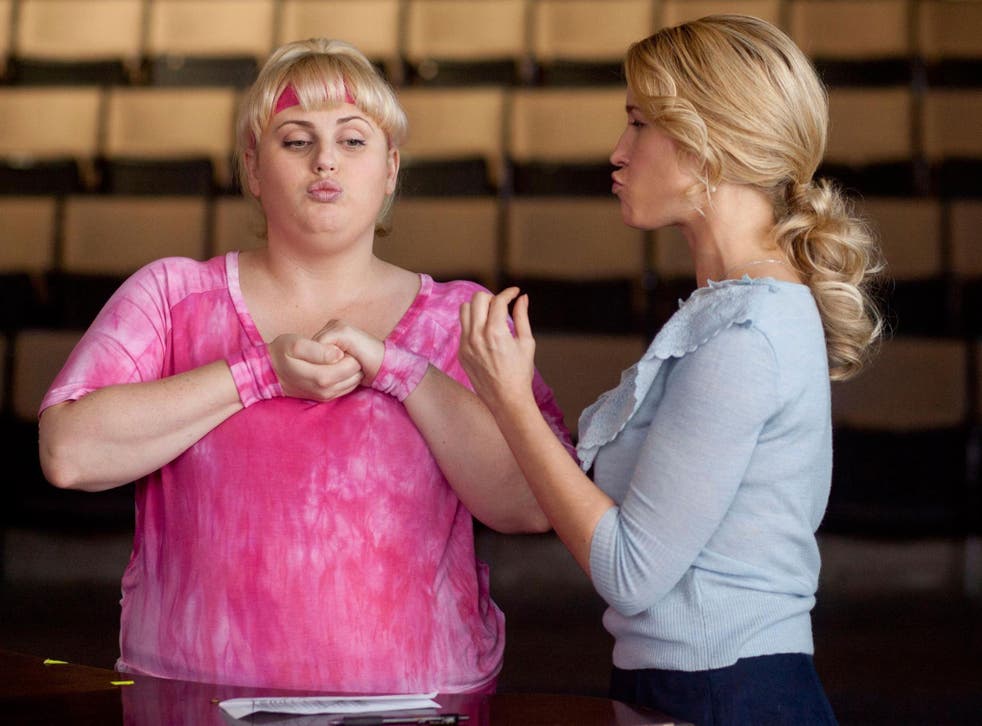 Riding the slipstream of Glee, this musical campus comedy gets by on some killer lines and a hefty dose of charm. The music I could take or leave, though there's no denying the vigour of its performance.
At Barden University there's a rivalry for the crown of a cappella champs between all-male group The Treblemakers, fronted by arrogant asshole Bumper (Adam DeVine), and all-girl group The Bellas, led by control-freak Aubrey (Anna Camp), so uptight ("aca-scuse me?") that she sabotaged their own performance at last year's final by projectile vomiting into the third row.
But the girls may have a new aca-awesome talent in Beca (Anna Kendrick), a snarky, too-cool-for-school freshman who prefers mixing her own mash-ups and is planning a future as a DJ in Los Angeles.
Prompted by a deal with her prof dad, Beca lends her pipes to The Bellas' cause and lands an admirer in new Treblemaker recruit Jesse (Skylar Astin), a personable fellow who reveres the John Hughes bratpack film The Breakfast Club as though it were a milestone of Citizen Kane significance. (The former's closing song, Simple Minds' "Don't You Forget About Me", caps the music's 1980s throwback).
The script, by Kay Cannon of 30 Rock, crackles with brio and sarcasm: "This music is making my beer taste bad." Granted, it's not quite Dorothy Parker, but the young cast tear into the lines, while John Michael Higgins' and Elizabeth Banks' riff on Best in Show as commentators juggling snitty put-downs with clueless hyperbole.
However, the choreography is drilled to the point at which spontaneity withers and dies – these showbiz kids have snap and sass to burn, but you may long for some evidence of soul.
On most levels, though, it's aca-ceptable, and in the case of lovebirds Kendrick and Astin, a fair bit more than that.
Register for free to continue reading
Registration is a free and easy way to support our truly independent journalism
By registering, you will also enjoy limited access to Premium articles, exclusive newsletters, commenting, and virtual events with our leading journalists
Already have an account? sign in
Register for free to continue reading
Registration is a free and easy way to support our truly independent journalism
By registering, you will also enjoy limited access to Premium articles, exclusive newsletters, commenting, and virtual events with our leading journalists
Already have an account? sign in
Join our new commenting forum
Join thought-provoking conversations, follow other Independent readers and see their replies