Film review: The Paperboy is a trashy tale, but kinky Kidman still delivers
(15)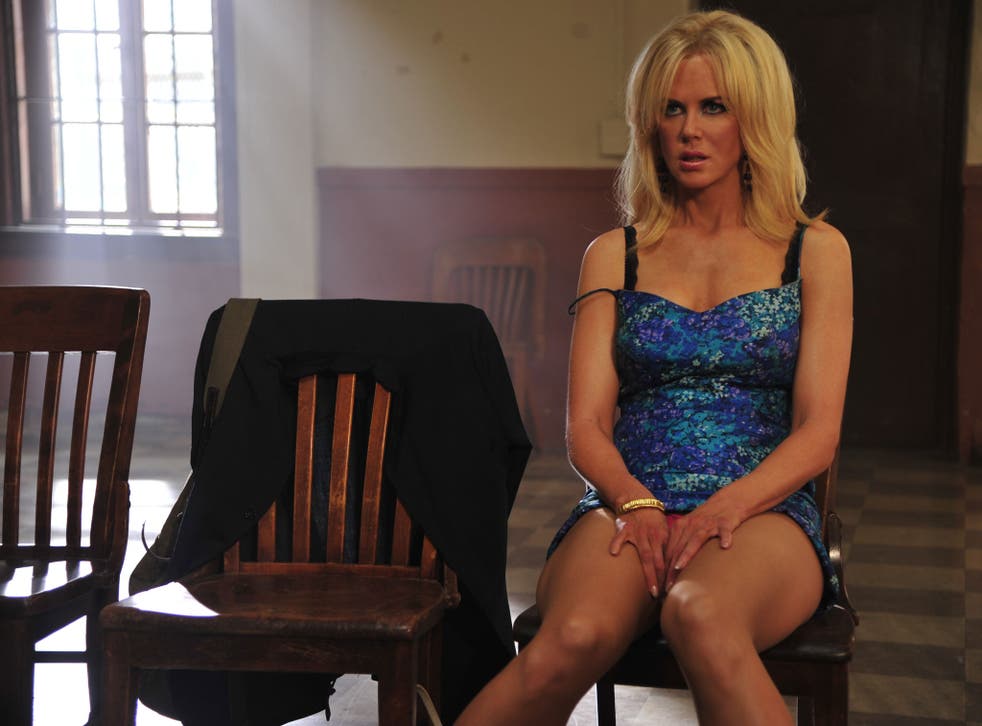 I don't think I actually saw anyone eat gumbo during The Paperboy, but just about every other aspect of the Southern-fried gothic melodrama is represented.
A humid atmosphere and alligator-filled swamps come as standard, but you can also tick off the murder of a sheriff, a possibly innocent man on Death Row, a slutty Southern belle with perverted longings, a newspaper investigation, a hotbed of racist good ole boys, and a young man who discovers that love can be dumb, as well as deaf and blind. This isn't to say it's a great movie, or even a good one, but it does rip along with the sort of energy and strangeness that could make it a trash classic.
And where a trash classic might lurk, Matthew McConaughey cannot be far away. He plays Ward Jansen, a Miami reporter returning to his Florida hometown with his writing partner Yardley (David Oyelowo), a black Londoner who gets some mighty odd looks from the locals. It's 1969, as remembered by the Ward family's maid and cook Anita (Macy Gray), observing the events with the beady detachment of a social outsider. But even she can't know all the secrets floating way down in this murky Southern stew.
Her favourite in the family is younger son Jack, one-time swimming champion and college dropout, now offering his services as driver to Ward. As played by Zac Efron, he spends more time in his underpants than even a dropout can be decently allowed. His will not be the only pants we get a good look at.
Jack's just lost his heart to Charlotte Bless (Nicole Kidman), but she's just crazy about Hillary Van Wetter (John Cusack), a convicted killer whose case she has asked Ward to investigate. Having got to know him only via correspondence, Charlotte is now betrothed to this lust-driven psychopath, and their first face-to-face meeting –witnessed by the paperboys – is, as they used to say back then, far out.
In short, both perform a mutual masturbation while seated at least 10 feet apart. "Jack couldn't believe he still loved her after that, but he did," Anita recalls. Kidman takes it to the limit as the prison groupie, slapping on the older-woman allure, Barbie-doll blonde wig, lashes black as beetles, and any number of itsy-bitsy outfits in acid yellows and oranges. It's like her news-reporter siren from To Die For 20 years on, and she positively devours the role – and Efron with it.
The script, written by Pete Dexter and the director Lee Daniels (Precious), is based on Dexter's novel, which I read when it came out in 1995. Either memory has deceived me, or else they have juiced up a rather quiet book into something more lurid and off-the-wall. I don't recall, for instance, the afternoon Charlotte and Jack spend at the beach, or Jack's taking a dip and being attacked by jellyfish.
As he crawls ashore in agony, a group of girls hurry to his aid: one of them knows that urine is the best emergency medicine for a jellyfish sting. Snapping into action, Charlotte shoos the girls off, squats over Jack and applies the medicine herself, whether out of mercy or her own private pleasure it's hard to tell. (In this movie it's always hard to tell). But you get the feeling that The Paperboy will hereafter be known as "the one where Nicole Kidman pees in Zac Efron's face".
As for the plot, it first droops in the heat and then more or less expires altogether. The murder mystery is sidelined to the point where it seems hardly to matter who killed the sheriff that night.
Access unlimited streaming of movies and TV shows with Amazon Prime Video Sign up now for a 30-day free trial
Sign up
Director Daniels is much more interested in atmosphere – everyone sweats a bucketload – which he stirs and occasionally sweetens with a great soundtrack of Sixties soul and R'n'B. He's very good on the racial anatagonisms of the day, the small detail of a black cook upbraided by her white boss being much more effective than the latecoming reveal about a main character's provenance.
There's also an interesting payoff to the nasty scars that disfigure Ward's face: only as the plot thickens do we understand how vulnerable he has made himself. (A shot of McConaughey's naked whipped bum in this context is almost passé).
Sex, more than race, is the engine of the film, and like everything else gets wildly overheated in the movie's visual design. For instance, we have picked up on the analogy between the alligators, snakes etc and Cusack's loathsome character – he could not look more reptilian if he unzipped his fly and pulled out a live python.
But Daniels, still not trusting us to get it, intercuts Cusack's brutish sexual behaviour with shots (duh) of alligators and pigs in heat. That isn't to undermine John Cusack, by the way, emanating the creepiest vibrations of malignity since Hannibal Lecter, only without the manners and the fancy connoisseurship.
Indeed, none of the performances let the film down, partly because there's nowhere "down" for this film to go. It's grotesque and absurd, like some febrile hallucination co- authored by Hugh Hefner and James Ellroy. Think of it as the opposite of tastefulness, decency, good sense. It's the sort of film if you saw by accident you'd think, "What the ----?", and perhaps feel a bit disgusted. But you wouldn't budge from your seat. Apparently, when they showed it at Cannes last year audiences booed. If that doesn't clinch it as a recommendation I don't know what will.
Join our new commenting forum
Join thought-provoking conversations, follow other Independent readers and see their replies