Film reviews round-up: Napoleon, 100 Streets, The Innocents, Francofonia
A digital restoration of Abel Gance's 1927 masterpiece, a Poland-set film about nuns, and Idris Elba's latest thriller
Geoffrey Macnab
Wednesday 09 November 2016 12:11 Comments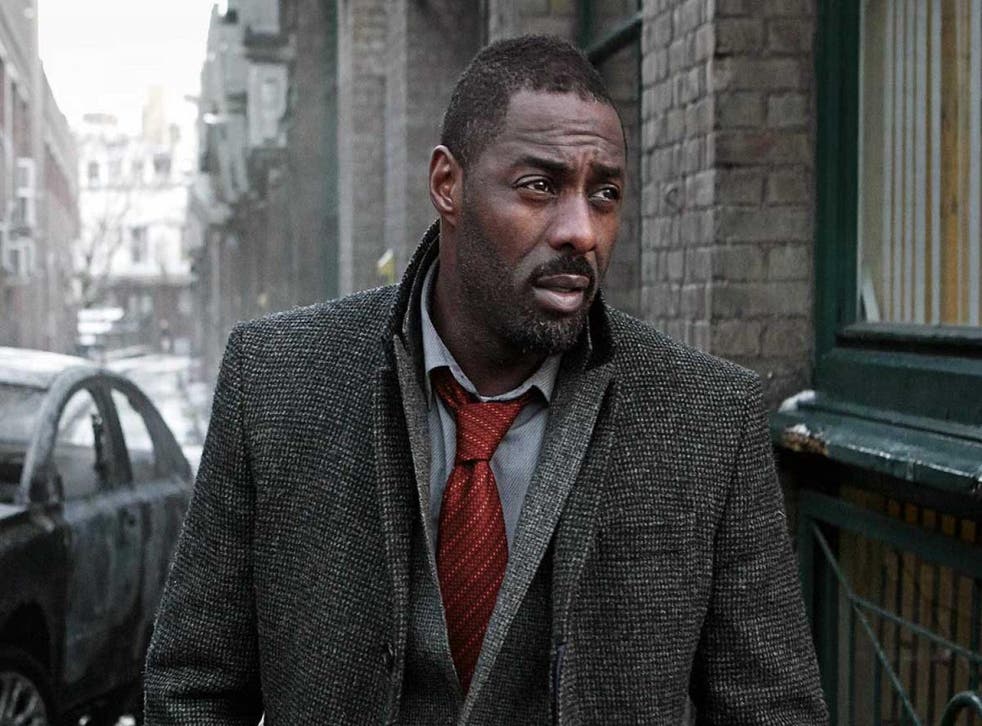 Napoleon (PG)
★★★★★
Abel Gance, 330 mins, starring: Albert Dieudonne, Vladimir Roudenko, Edmond Van Daele, Alexandre Koubitzky, Antonin Artaud, Abel Gance, Gina Manes, Suzanne Bianchetti, Marguerite Gance,
Seen on the big screen in its new digitally cleaned up version with its Carl Davis score, Abel Gance's 1927 masterpiece Napoleon is a truly startling experience. As a war movie, it has a scale, ambition and demented bombast that puts even Apocalypse Now to shame. The film (famously restored by Kevin Brownlow) is fascinating in its recreation of such historical events as the French Revolution and the terror that followed.
What is most arresting is Gance's willingness to experiment with every filmic technique available to him. He uses split screen, Soviet-style montages and plenty of trompe l'oeil effects. At the same time, he is working with actors desperate to steal every scene in which they appear, among them Antonin Artaud (of Theatre of Cruelty fame) as Marat (stabbed to death in his bath), Alexandre Koubitzky as Danton, and Gance himself as Saint-Just, the zealot overseeing the "reign of terror".
Virulently nationalist in tone (and often very anti-British), the film implies that it is being made with the approval of its subject. "I would like to be my own posterity – to witness what a poet would have me think, feel and say," Napoleon is quoted at the beginning of the film. Gance, it is implied, is just the poet that the French general was hoping for. We are continually told he is filming in the actual locations where the events took place.
Over its five-hour running length, Napoleon is packed with astonishing set-pieces. The tone is set at the outset with a snowball fight at Brienne, the military school where he is sent as a 10-year-old – and where his strategic genius, as well as his arrogance, are also evident. A subsequent pillow fight is likewise staged as if it's a mini battle of Austerlitz.

Napoleon is played with magnificent hauteur by Albert Dieudonné (whose lank black hair makes him look like a cross between Ronnie Wood and Laurence Olivier's Richard III.) Gance hero-worships him shamelessly. At key moments, an eagle will appear by his shoulder. At one stage, he is described (absurdly) as "a man of granite heated in a volcano". The Corsica scenes, where General Paoli's British-supporting sympathisers pursue him on horseback, play like something out of a western.
Amid all the big set-pieces, Gance always has an eye for the telling little detail – Robespierre's dark glasses, the man whose leg is crushed under a wagon wheel. Film historians will be fascinated to see Percy "Poppa" Day, one of the legendary figures in British special effects, playing a tea-sipping English admiral.
As history, one guesses this is probably often bunkum. Whenever something wildly improbable happens, an intertitle will flash up on scene to tell us that it is "historical". This even applies to a character called La Bussiere, who supposedly ate a lot of the death warrants to stop people being executed during the terror. Gance doesn't waste any chance to mock the Brits or to pull down the Union Jack. According to the film, Nelson as a young man passed up on the chance to sink a tiny boat carrying Napoleon away from Corsica.
Of the many war scenes here, the siege of Toulon, conducted by Napoleon in a violent storm, is the most violent while the late scenes of the French troops in Italy, in which Gance uses the triptych effect, are the most spectacular. Davis' score, which seems heavily influenced by Beethoven, drives the action along at relentless pace.
Access unlimited streaming of movies and TV shows with Amazon Prime Video Sign up now for a 30-day free trial
Sign up
★★☆☆☆
Jim O'Hanlon, 93 mins, starring: Idris Elba, Gemma Arterton, Tom Cullen, Kierston Wareing, Ryan Gage, Ken Stott, Charlie Creed-Miles
Given the talent involved, 100 Streets can't help but seem disappointing. This is one of those sprawling urban tales – like Paul Haggis' Crash or Michael Winterbottom's Wonderland – with big ensemble casts playing characters whose lives intersect in surprising ways.
Idris Elba plays Maximus, a former England rugby captain who has been booted out of the house by his wife Emily (Arterton) for having an affair with the nanny. She, in turn, is now sleeping with an old boyfriend and contemplating picking up her acting career. Max is going to seed, taking too much cocaine and, in the film's most toe-curling scene, talking gibberish when commentating on a rugby match alongside John Inverdale (who plays himself).
Ken Stott plays Terence, a distinguished older actor, very proud of his red "Beats" headphones, who likes to walk by the Thames. He befriends troubled youngster Kingsley (Franz Drameh), who is a good lad at heart but running with a very bad crowd. Charlie Creed-Miles is a chirpy south London "singing" cab driver, happily married to Kathy (Kierston Wareing). They hope to adopt a kid but when he is involved in a freak accident, their world is knocked off its axis.
Director Jim O'Hanlon throws in high angle shots of the seething streets below as we hear voiceover narration from Kingsley. "I don't believe in fate. Sh*t just happens." To its credit, Leon Butler's screenplay attempts to give us an insight into every side of London life, from grim estates to the gilded world in which Max and Emily live. His script touches on racial and class tension and exposes the huge economic divide between Londoners living side by side. O'Hanlon makes inventive use of London locations which range from parks to shopping centres, from nightclubs to luxury apartments.
Elba is a dynamic actor who never gives a dull performance but his character here (the self-destructive rugger bugger who yearns for the days when he used to be Twickenham's darling) is a little hard to believe in. The plot is also heavily reliant on coincidence. It's not clear, for example, why Terence spends so much time in the cemetery (which is where he meets Kingsley.) The connections between the characters often seem very tenuous and their behaviour can be hard to fathom. The lachrymose music doesn't help either.
The Innocents (15)
★★★☆☆
Anne Fontaine, 115 mins, starring: Lou de Laâge, Agata Buzek, Agata Kulesza, Vincent Macaigne, Joanna Kulig, Eliza Rycembel
There have been a number of Polish-set films about the tribulations of nuns. These include Jerzy Kawalerowicz's Mother Joan Of The Angels (about demonic possession) and Paweł Pawlikowski's Oscar-winning Ida, about a young Jewish woman brought up in a convent after the Second World War. French director Anne Fontaine's The Innocents is yet another story in which the nuns' problems expose tensions and bad faith in the society around them.
In the film, set just after the Second World War, the members of a remote, rural covent have been raped by Soviet soldiers. Several are pregnant. This causes them intense practical and spiritual anxiety. They've taken their vows of chastity. They're traumatised by what has happened to them and yet some of them yearn for motherhood. Mathilde (Lou de Laâge), a young French medic working for the Red Cross, is beckoned by one of the nuns. Without telling her bosses, she agrees to help them.
This is a slow moving but insightful film without a hint of prurience about it. Fontaine makes the most of the wintry landscapes – the snow-covered forests and frosty fields across which the nuns traipse. The dramatic tension comes partly from the danger in which the nuns find themselves. Without proper medical help, they could easily die. Some have syphilis. Another source of friction is the behaviour of the predictably stern and unforgiving Mother Superior, who has her own crackpot views about taking the sins of the world on her own shoulders.
Parts of the film (which was originally titled Agnus Dei) are very moving. Mathilde, a worldly young woman who is having an affair with a Jewish doctor, is touched by the faith and camaraderie of the nuns. They, in turn, are inspired by her selflessness and her practicality. The pacing here is on the torpid side but Fontaine probes away in provocative and intelligent fashion at the nature of faith ("24 hours of doubt and a minute of hope" as one nun calls it) and how it sits alongside the women's survival instincts.
Francofonia (12A)
★★★★☆
Alexander Sokurov, 88 mins, starring: Louis-Do de Lencquesaing, Benjamin Utzerath, Vincent Nemeth, Andrey Chelpanov, Johanna Korthals Altes
Russian director Alexander Sokurov's latest film is a companion piece to his brilliant 2002 feature, Russian Ark (a film "in a single breath" that was made in one shot in the Hermitage in St Petersburg.) This time round, Sokurov is let loose in the Louvre. His technique is very different. The new work might best be described as a film essay.
It combines archive footage, dramatic reconstructions and scenes of a Napoleon lookalike wandering the galleries with a mournful voice-over from Sokurov himself. One moment he'll be discussing aesthetics, the next the mass deaths during the Siege of Leningrad. He rhapsodises over art but is equally curious about cultural politics during wartime and how Napoleon filled the Louvre with war trophies. Early on, for no very good reason, Chekhov and Tolstoy also put in an appearance.
One of Sokurov's chief preoccupations is with the relationship between aristocratic Nazi officer, Count Franziskus Wolff-Metternich and the Louvre's director, Jacques Jaujard. During the Nazi occupation of Paris, the Count allowed the Louvre's treasures to be smuggled away and hidden, thereby saving them from being looted by the Nazis.
He even visited the chateaux in which they were concealed in order to check on the storage conditions. There's something both admirable and perverse about the Count's concern with art during such a convulsive period of the war. Like the imprisoned French aristocrats so well treated by Erich Von Stroheim in Jean Renoir's La Grande Illusion ("If they are officers, invite them for lunch"), the French gallery director and the German commander have shared interests which transcend wartime enmity.
This is graceful and provocative filmmaking. It works both as art history and as an account of wartime Paris under German occupation. It's also the story of a strange and very unlikely friendship without which the Louvre might have been stripped bare.
Register for free to continue reading
Registration is a free and easy way to support our truly independent journalism
By registering, you will also enjoy limited access to Premium articles, exclusive newsletters, commenting, and virtual events with our leading journalists
Already have an account? sign in
Join our new commenting forum
Join thought-provoking conversations, follow other Independent readers and see their replies