Film reviews round-up: Hampstead, The Book of Henry, Souvenir, The Graduate
Diane Keaton stars in a romantic comedy, Colin Trevorrow's baffling passion project, Isabelle Huppert's new comedy, and the re-release of a classic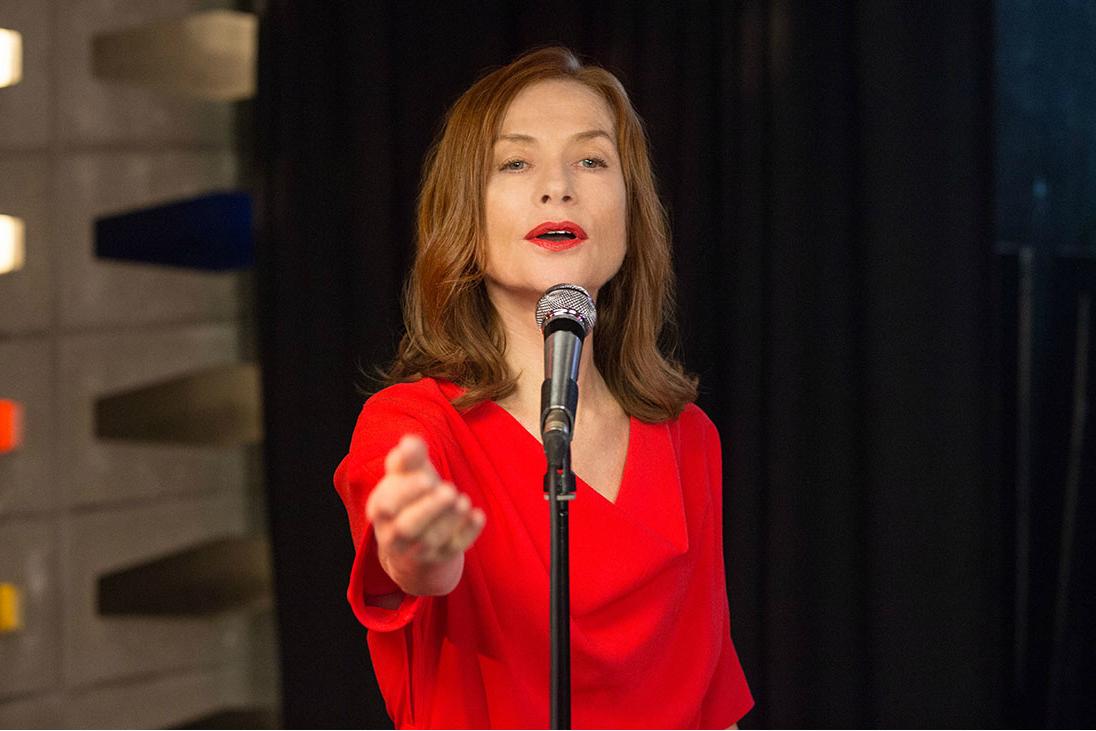 Hampstead (12A)
★★☆☆☆
Dir. Joel Hopkins, 103 mins, starring: Diane Keaton, Brendan Gleeson, James Norton, Jason Watkins, Lesley Manville, Simon Callow
There is a revealing moment midway through Hampstead. Diane Keaton's character has a good sniff of the hirsute tramp played by Brendan Gleeson and concludes that he smells "much better" than she anticipated.
The film is a romantic comedy about (and one guesses for) the "older" audience. It is one of those stories in which everything has been deodorised. The film is dealing with poverty, bereavement, infidelity, the rapaciousness of London property developers and the hypocrisy of the smug Hampstead middle classes – and yet the flavour here is bland in the extreme.
There is a fine cast that includes two Mike Leigh regulars, Lesley Manville and Phil Davis, but the film completely lacks the irony, nuance, anger, compassion and biting social observation found in Leigh's work.
Instead, we are served an anodyne little fable. Stephen Warbeck's catchy but incongruously jaunty music signals to us right at the outset that nothing too bad is going to happen to anyone in the Trumpton-like world that the filmmakers evoke.
Keaton plays Emily Walters, an American whose husband recently died. She is supposedly in a very bad place. Her finances are in a mess. The roof of her very upmarket Hampstead mansion flat is leaking. She has realised that her late husband was a love rat. She has no professional skills, or at least "none that matter", and spends her days running a charity shop.
Donald "Tramp" (Gleeson) is a loner who lives in his surprisingly homely shack on the edge of the Heath, near an old hospital. He grows his own vegetables and catches fish from the ponds. The developers are trying to have him evicted from his north London Eden but he ignores their letters and writs.
Emily has taken to spying on him, watching him through her high powered binoculars from her attic bathing in the waters as if he is Mellors the gamekeeper and she is Hampstead's answer to Lady Chatterley. Inevitably, they meet. Inevitably, once she has established that he has satisfactory standards of personal hygiene, they fall in love.
Some of the better moments here involve Emily's neighbourhood committee, a group of snobbish, backbiting Hampstead matrons led by her friend Fiona (Manville). With too much money and too much time on their hands, they spend their days drawing up petitions to protect their beloved Heath from anything that might blight it, whether mobile phone masts or smelly tramps. Manville is especially catty and manipulative, exuding false bonhomie while plotting to further her own ends.
Access unlimited streaming of movies and TV shows with Amazon Prime Video
Sign up now for a 30-day free trial
Sign up
Access unlimited streaming of movies and TV shows with Amazon Prime Video
Sign up now for a 30-day free trial
Sign up
Keaton plays Emily like an older version of Annie Hall. She doesn't say la-di-da but she is impulsive, eccentric and has a taste for outlandish headgear. (She spends a small fortune on a beret that she hopes will catch the tramp's eye.) It's a breezy, likeable performance but not one that stretches her in the slightest.
Gleeson, meanwhile, is like a cross between Thoreau's Walden and Compo from The Last Of The Summer Wine. The Irish actor is an imposing screen presence who has shown again and again in films like The Guard, In Bruges and Calvary his ability to seem sleazy and intimidating one moment and comic or vulnerable the next. However, playing the tramp doesn't tax him much either.
The film is loosely inspired by the life of Harry Hallowes, who really did live on the Heath and managed to claim squatter's rights when attempts were made to evict him. It culminates in an absurd court case which has more than a hint of Gilbert and Sullivan about it. Simon Callow is the very pompous judge.
In spite of the sly digs at him from the property developers' lawyer, Donald gives a salt-of-the-earth-style speech in which he makes it clear that his carbon footprint is very small. Phil Davis puts in a late appearance as a curmudgeon who briefly met Donald 17 years before and whose testimony can either save him or sink his case.
Hampstead opens with a sweeping, panoramic shot of the Heath. It's an impressive piece of camerawork and seems to imply that the film will takes us into the lives of all the characters we see in passing, rich, poor, young, old alike. Instead, the focus immediately narrows as the film takes us only into the lives of the widow and the tramp.
The drawback here is the utter lack of pungency. This film doesn't smell real at all.
The Book Of Henry (12A)
★★☆☆☆
Dir. Colin Trevorrow, 105 mins, starring: Naomi Watts, Jacob Tremblay, Dean Norris, Maddie Ziegler, Sarah Silverman
The Book Of Henry is a very bizarre affair, stuck in treacherous waters between kids' movie, terminal illness melodrama and hardboiled film noir. Children are likely to find it dark and unappealing while adults may be perplexed by its muddled morality. It pulls in all sorts of contradictory directions and is certainly nowhere near as much fun as the director Colin Treverrow's previous feature, Jurassic World.
Henry Carpenter (Lieberher) is a precocious 11 year old. Like the young protagonist of Gifted (released in the UK last week), he is far cleverer and more worldly wise than all the adults around him. He is kept at the local school for the sake of his "psycho-social development". His single mom Susan (Watts) is a waitress in a diner, devoted to him and his younger brother Peter (Tremblay) but very chaotic in her parenting. Henry takes all the important decisions in the household. Thanks to his playing of the stock market, he's also the main breadwinner.
The Carpenters' next door neighbours are a taciturn and strangely aggressive police commissioner Gene Sickleman (Norris) and his step-daughter Christina (Ziegler). She is a promising dancer, sweet natured and quiet. Henry and his mom are devoted to her.
Early on, the film seems to be shaping up as a moderately absorbing drama about a close-knit family coping in adversity. Watts is appealing as the big-hearted mother. Tremblay, who played the kid in the Oscar-winning Room, is in scene-stealing groove as the waif-like Peter and Lieberher as Henry manages to be the smartest one in the room without seeming too smug about it.
He's effortlessly poetic, waxing lyrical at the legacy he will leave the world, but he also has a hint of the mad scientist about him as he devises ever more elaborate experiments and builds structures.
There's a nice, if caricatured, performance from Sarah Silverman as Susan's fellow waitress and best friend, Sheila, a blowzy, hard-drinking character who's loyal and grounded.
From promising beginnings, the film becomes completely unhinged. One moment, we are in a world of poignant Disney-like whimsy, complete with tree houses and pillow fights, and the next, characters are in the woods with high-powered rifles.
Gregg Hurwitz's screenplay seems to be endorsing the therapeutic benefits of vigilante violence for dealing with bereavement as well as for addressing alleged child abuse.
It's hard to discuss the film in any meaningful detail without giving its many plot twists away. Suffice it to say that Henry isn't, perhaps, as smart as he appears. The book that he writes to help his mother, brother and "the girl next door" is on the psychopathic side. "Get the moral right. That's all that matters," he notes.
Henry advises us of what any decent story needs. This is not something that the film comes anywhere near achieving. As the improbabilities and contrivances mount, even the performances begin to founder and the film risks leaving a very rancid aftertaste.
Souvenir (12A)
★★★☆☆
Dir. Bavo Defurne, 91 mins, starring: Isabelle Huppert, Kévin Azaïs, Johan Leysen, Jan Hammenecker, Anne Brionne
It's a measure of Isabelle Huppert's versatility that she can switch from her searing, Oscar-nominated performance as the rape victim in Paul Verhoeven's psychodrama Elle to playing a long-forgotten pop singer in this sweet-natured little fable.
Her character is Liliane, a quiet, self-effacing middle-aged woman who works in a food factory. What her colleagues don't realise is that 30 years before, when she went under the stage name Laura, she very nearly won the Eurovision Song Contest – and was only pipped at the post by Abba.
When a young boxer Jean (Azaïs) ends up working alongside her on the production line, he recognises her. Sure enough, he lures her out of retirement to perform at a benefit concert in his boxing gym. She agrees on the strict condition that no media attend but the story of her comeback leaks out and soon she is in contention to compete at the next Eurovision Song Contest.
Belgian director Defurne doesn't surprise us in the slightest. Along the way, everything happens in exactly the way you might predict. There's the love affair between the older woman and the young fighter, who decided to become her manager.
The demons from the past re-emerge. Liliane/Laura gets to perform a few show-stopping numbers. Huppert, as ever, is absolutely convincing in her role. We accept her both as the anonymous worker in the food factory and as the diva-like pop singer she intermittently becomes.
The pathos is ladled on very thick. Both Liliane and her younger lover spend much of the movie feeling very sorry for themselves as wires are crossed, dates are missed and they inadvertently betray one another in little ways.
The story here is clearly intended to be just as full of joy, heartbreak and extreme sentimentality as the torch songs Laura performs with such aplomb. Needless to say, Huppert does her own singing and proves that if the acting ever failed, she could probably carve out an alternative career as a chanteuse.
The Graduate (12A)
★★★★★
Dir. Mike Nichols, 101 mins, starring: Dustin Hoffman, Anne Bancroft, Katharine Ross
It is intriguing to watch Dustin Hoffman in Noah Baumbach's new comedy-drama, The Meyerowitz Stories. Hoffman, now 79, is playing a monstrously egotistical old sculptor whose genius has never been recognised by the world and whose overbearing behaviour has had a very negative effect on his family.
Harold Meyerowitz is a character as far away as it is possible to imagine from Hoffman's breakthrough role as 21-year- old Benjamin Braddock in The Graduate. Nonetheless, there is an overlap between the characters.
Nearing the end of his career as at the start of it, Hoffman still has the same detachment on screen, as if he is at a remove from the events going on around him and should never be judged too harshly.
Even when he is behaving badly, having an affair with the older woman Mrs Robinson and then "betraying" her with her daughter (Ross) or bullying his sons (played by Adam Sandler and Ben Stiller) in Baumbach's movie, he keeps our sympathy.
Much is made of Hoffman's method-like intensity. "Why not try acting? It's much easier," Laurence Olivier famously put him down after Hoffman went to extreme lengths to get himself into the correct state of mind for his role in Marathon Man. Hoffman's real genius, though, is as a comic actor.
Fifty years after it first appeared, Mike Nichols' film (re-released in a restored 4K digital print) makes such beguiling viewing largely because of Hoffman's performance as Benjamin, which combines humour, boredom and panic in equal measure.
"Would you like me to seduce you?" Mrs Robinson asks him early in the movie. "What!" he says, putting on his best deer-in-the-headlights face and immediately rushing for the door. He seems the innocent and yet he's also on the make, with his eye on the main chance.
Hoffman was far from the conventional screen hero and yet he could provide levels of nuance, nebbishness and comic irony that you'd never get in a performance from Robert Redford or Steve McQueen. At the same time, he wasn't, and isn't, just a character actor.
He always wants to be the centre of attention.That's why he has had such extraordinary longevity as Hollywood's most unlikely leading man and is still as much a star now as when The Graduate was released in 1967.
Join our commenting forum
Join thought-provoking conversations, follow other Independent readers and see their replies